Three Ways to Engage Millennials in Your Building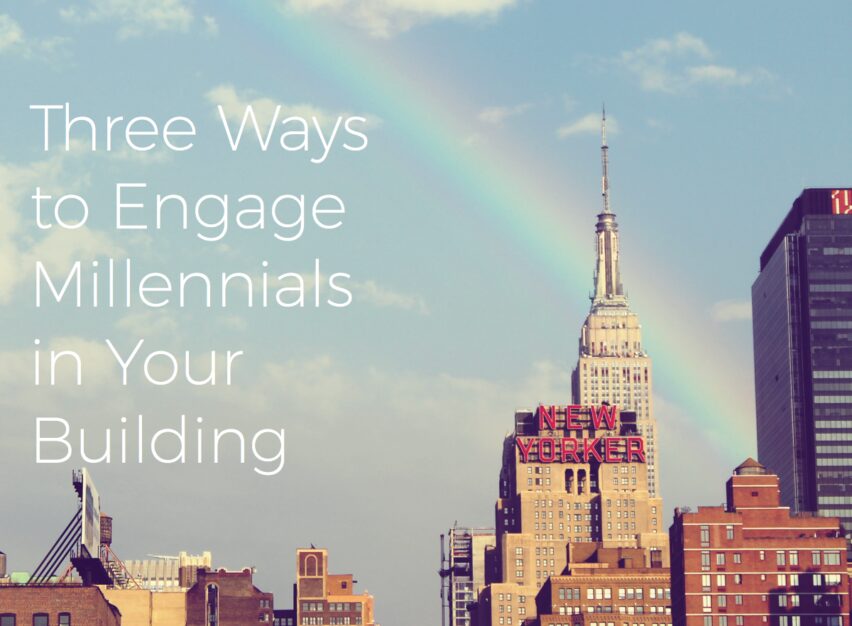 By 2020 about half of the workforce will be made up of millennials. While many may seek to work remotely or from home, those that do go into an office have expectations that differ from traditionally held ideas about commercial real estate. This dynamic change requires action on the part of landlords, but determining what action to take can be a daunting task. Here are three general ideas that can help to improve the relationship between an office building and these younger, technology-driven building tenants.
 Breakaway Space
Sitting in the same cubicle day-after-day is a thing of the past. Today's working environments cater to collaboration. They understand that people are interested in moving around, gaining new perspectives, and that millennials buck the trend of sitting at a desk all day.
Breakaway space is more than a conference room. It means areas where employees can stand, sit in a different environment, or gather with other co-workers to collaborate or just for fun. Lobbies have given way to shared, co-working-type spaces, and millennials love it.
 Community Driven Events
Building a sense of community through building-wide events is a great way to engage the younger generation. The refrain of "live, work, play" is common throughout the CRE industry, but few are taking steps to really do it right. One of the best ways is to consider what events might encourage partnerships in a building.
Few buildings have embraced community driven opportunities, and millennials are at the forefront of pushing for togetherness. The sharing economy is also a giving economy and the office is a great place to fundraise for a 5k or sell Girl Scout Cookies, for example. Simply bonding with other tenants may lead to lease retention and it's important for property managers to consider ways to help bring tenants together and create better communities.
 Transparent Communication
E-mail newsletters, posters, and flyers are obsolete. These one-directional information channels are outdated in a social-networking world. Buildings have tried to use social media channels to stay current, but few tenants are interested in following their office building on Twitter or Facebook. Instead, building owners and property managers should seek to use products that improve communication channels and offer transparency.
Buildings should be as transparent as possible to avoid friction and to adhere to the conventions of the younger generations. We live in a world of real-time and on-demand content and that same level of immediacy is expected by tenants. Critical information needs to be spread immediately and less critical information needs a specific location designed for easy discovery.
Updated, communal spaces, enjoyable and important gatherings, and improved communication channels are just three of the ways that buildings can optimize for a younger, tech-driven workforce. Leveraging technology to bring people together and communicate more efficiently are mission critical for landlords and property managers if they want to see full buildings that run smoothly.
Andrew Zusman is the VP of Product at Skyrise. Skyrise is a communication and concierge application for commercial office buildings. He lives in Dallas, TX. Reach out to say hello @SkyriseApp on Twitter.