Top 3 Tech Trends That Could Have the Biggest Impact on Real Estate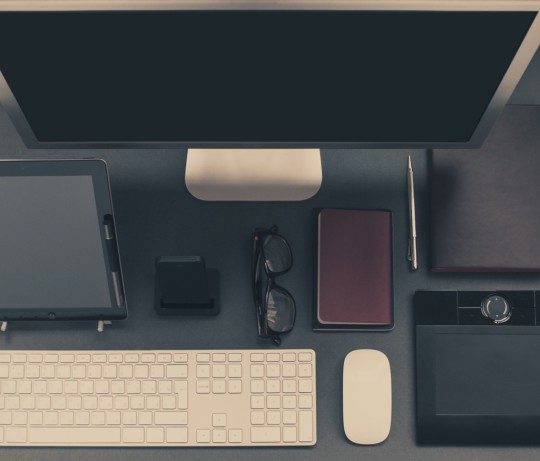 At no point in history has technological innovation moved so quickly or changed our environment so drastically. It is transforming everything from where we work to where we choose to live. From the availability of Wi-Fi wherever we go to handy smartphones and tablets, technology has allowed us to remain connected at every juncture. As a result, the way in which we view real estate has changed dramatically, and that transformation is being largely driven by three important tech trends.
Radical Mobility
Perhaps one of the most relevant and important tech trends having an impact on real estate is the ability of people to work from any location at any time. Today, there is far less separation between home and work than at any point in time. With the ability to work from any location, the delineation of space has become far more flexible. According to a report published by Business Insider, 40 percent of workers in the United States will be employed as temp employees, contractors, or self-employed as contractors by 2020. This will have even more of an impact on an environment that is already changing dramatically and quickly.
The Expansion of a Collaborative Economy
It's little secret that the economy can have a significant impact on the real estate industry. Now, crowdsourcing is dramatically changing the way in which we share everything from services to goods to financing. The rise of a sharing economy has also now made it possible for consumers to tap into far more affordable solutions and presented the opportunity for unique revenue streams, including such startups as Uber and Airbnb.
At the same time, an increasing number of people are migrating to the city, particularly the urban core, fleeing the suburban homes that once beckoned. As a result, more people now demonstrate a preference for renting over buying, which is having a profound impact on the real estate market in many cities. Similarly, as more people leverage the opportunity to go into business for themselves and start their own fledgling firms, the demand for co-working spaces has increased exponentially, signaling a shift from the demand for more traditional office space.
Changing Transportation and Infrastructure Needs
The future that we once envisioned while watching "The Jetsons" is almost upon us now that the reality of distribution drones and self-driving cars has finally dawned. As a result, it is much easier to move both people and goods in a less restrained manner. Ultimately, this could significantly change both transportation and infrastructure needs, which may have an impact on the real estate industry. With fewer vehicles on the road and requiring parking spaces, space utilization takes on new meaning, presenting the opportunity to redevelop spaces once reserved for street-side parking and personal vehicles. While it might yet be some time before this trend comes completely to fruition, we have already begun to see hints that point to a changing paradigm.