Travtus Analyzes Your Property's Health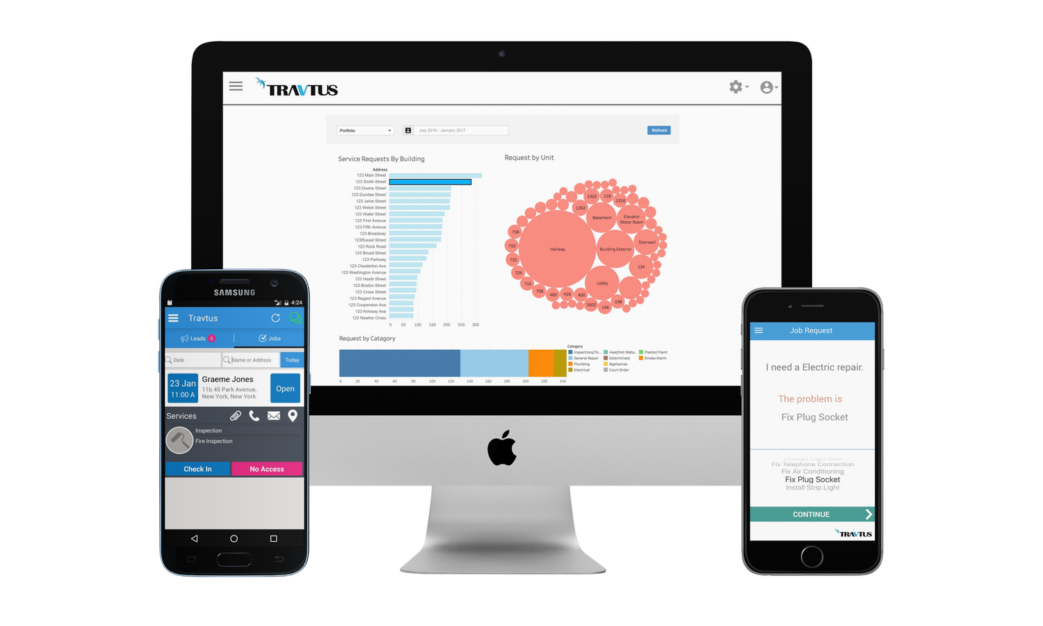 Tenants are the greatest source of information for a property manager. They report issues and status of your asset better than any inspection. But this information is often lost in the reactive nature of managing repairs. Property managers juggle full plates. It's easy to fall behind when dealing with tenants, scheduling maintenance, handling amenities, and collecting rent. Often we have patterns being reported that we can't see.
Travtus is a new tool in the busy managers' kit. Travtus' new interactive property analytics deepens the manager's understanding of the property.
It's about time artificial intelligence (AI) made the leap into property management. Travtus is optimally positioned to bring AI to the property management industry. The web- and cloud- based property maintenance software provider services properties across New York City. Now the team is applying their experience and knowledge to add a new suite of interactive tools for smart property analytics.
How exactly does it work? Travtus is work order management solution that puts data first, capturing information at every stage. The new Travtus analytics tools spot patterns and trends in seconds. Users can monitor property maintenance productivity and efficiency from the top down, starting with the overarching portfolio to the individual unit in a building. Spot the trends impacting the whole floor or line of the building. Identify problem hotspots, like a consistent HVAC issue or a stack leak. Visualized data translates the property's health in an easily digestible format.
"Since introducing Travtus to our portfolio, we've noticed a tremendous increase in overall efficiency and satisfaction when addressing our residents' requests. The return on investment makes this a winning endeavor as we continue to optimize our operations and save valuable time and money," said Robert Nelson of Nelson Management Group a proponent and early adopter of TRAVTUS
Travtus' goal is to help property managers and owners improve their operational efficiency and reduce paperwork by applying the latest in technology. Well kept properties keep tenants happy and prevent major capital outlay. Stop addressing maintenance symptoms. The predictive analytics drill to the root of the problem, reducing the backlog generated by long-term issues. By using the Travtus tools to monitor property's health, owners and managers keep problems small and fix them early, preventing serious maintenance issues down the road.