Trend Alert: CRE Tech sees collaboration as way to innovation and growth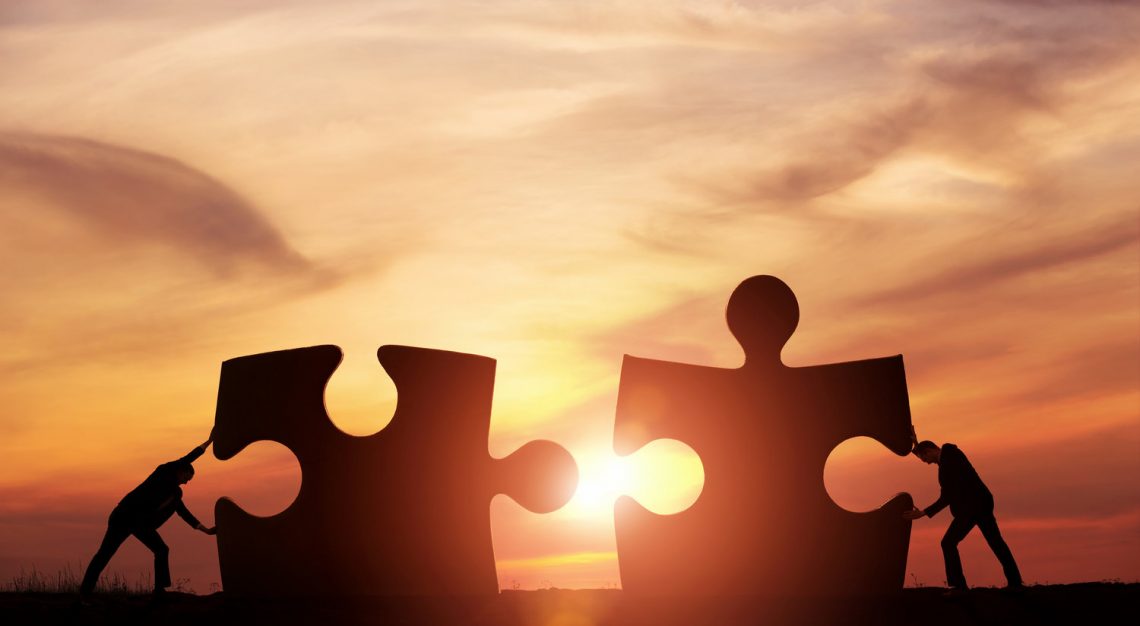 Global brands across industries have been trending toward collaboration since 2008 when corporate budgets slashed R&D. Now, it seems the CRE tech sector has caught the collaboration fever as well and for more reasons than one.
Looking to tap into the fresh ideas and value networks created by startups, larger companies are looking to startups and entrepreneurs for mergers and acquisitions. A 2014 GE survey reported that 85% of corporate respondents said collaboration with startups and entrepreneurs would drive success for their organization's future.
While maybe a little late to the party, the CRE tech industry is finally seeing this trend impact the industry with recent examples of collaboration including the following:
Hightower and VTS (taking on the name of VTS), a $300 million merger to offer software solutions for CRE professionals to manage sales and leasing opportunitiesCBRE acquisition of Floored, a NYC-based company that creates interactive 3D graphics and tech for the hospitality and real estate industriesOffense versus defense
Some companies may collaborate in defense of their stake in the industry. In the face of what some refer to as "disruptive innovation," startups with their innovation can pose a shock-and-awe threat to the status quo. "At the end of the day," Evan Burfield of 1776 contends, companies are "realizing that it's better to buy them before they eliminate you."
On the offense, tech companies in particular are discovering growth opportunities and costs-savings through the innovation and lean management models of startups. Google and Android, Apple and Siri are two of many such examples.
While global brands often collaborate with startups for both defensive and offensive strategies, CRE tech companies are pooling their resources for additional reasons.
Competition in the CRE sector is high and gaining traction is a challenge. Collaboration can maximize the impact of individual networks and innovation into a lower-cost, lower-risk, power-packed, tech solution. Michael Beckerman points out, "It is the very nature of the tech sector at large for people to work together and collaborate. It's part of the DNA of the culture."
What's on the horizon for CRE tech collaboration possibilities? Here are some CRE tech startups to watch in the near future.
Matterport creates VR renderings property interiors and allows CRE professionals to create and share over the Internet, 3D models using a special depth-sensing camera. In addition, SquareFoot, "the smart way to find space," according to the company's website, is focusing on transparency in the industry and strengthening relationships between tenants and brokers.
For investors and capital seekers, Cadre is a connection and network-building platform, while RealtyShares and Fundrise fall in the crowdfunding category providing opportunities for investors to pool resources and invest in CRE via online platforms.
For brokers and landlords, Honest Buildings is itself a collaborative platform using data analytics to track time and budget for projects. Michael Mandel, CEO of CompStak, and an exchange platform of CRE lease comps, predicts, "2017 will bring more M&A activity than we've seen in recent history, with major established CRE Tech players trying to scoop up the innovators. My guess is that some of these get folded into the parent companies, but others will continue to run independently."
Come meet us in San Francisco on June 8th at CRE // Tech! Tickets are on sale now!