truss comes to washington dc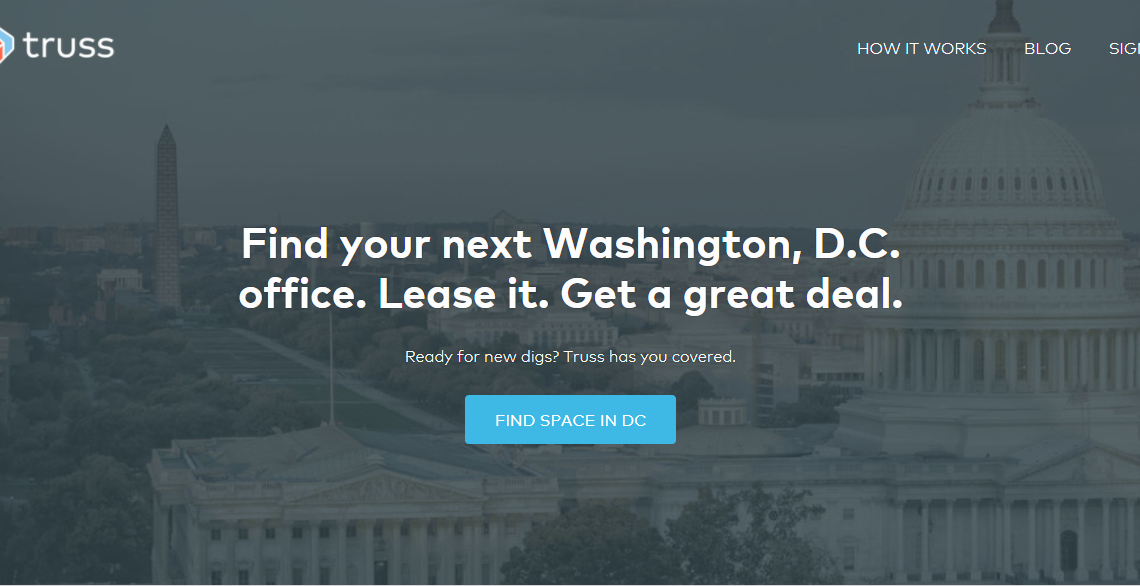 Startups and SMBs located in Washington DC now have an easy and fast way to find their next office space: Truss. With its AI-based platform and 3D tour capability, Truss enables startups and SMBs to find their next office space in two minutes flat.
The way it works is simple. Truss uses its AI-based chatbot, Vera, to gather and analyze tenant requirements and preferences to create a list of properties that will match their needs. Tenants are then able to virtually tour available spaces without leaving their desk. These 3D tours coupled with the platform's total price transparency cuts down the number of property tours by 50 percent, ultimately speeding up the process for everyone involved.
Max Kamin-Cross, Director of Product Partnerships at Hustle was quickly impressed by Truss' offering. "The process of finding an office space is overwhelming. It's unclear where to begin and fast-moving startups cannot afford endless hours of time to figure it out," he said. "I was shocked to see how quickly Truss was able to provide a list of properties that matched our needs. Startups no longer have to dedicate tons of resources to finding their next office space, thanks to Truss."
Why DC? In recent years, Washington DC has morphed into a major tech hub and home for startups to grow their businesses. In other words, the platform is needed there.
"Across DC, you're seeing older properties being renovated, adding new systems and amenities that attract tenants and give them a better quality of life at work," says Tom Fuge, Regional Senior Vice President of Truss. "Landlords also see the importance of flexible leases, providing tenants with pre-constructed suites and shorter lease terms. We started seeing the trend in up and coming submarkets like NOMA and the Navy Yard but now see it carrying over into other core submarkets, like downtown and East End."
Startups and SMBs use to be neglected by brokers, but not anymore. "We look forward to offering these DC-based businesses a platform that will significantly streamline the process of finding and leasing the perfect office space," said Bobby Goodman, Co-Founder of Truss.