Truss Helps You Find An Awesome Space for Your Business to Call Home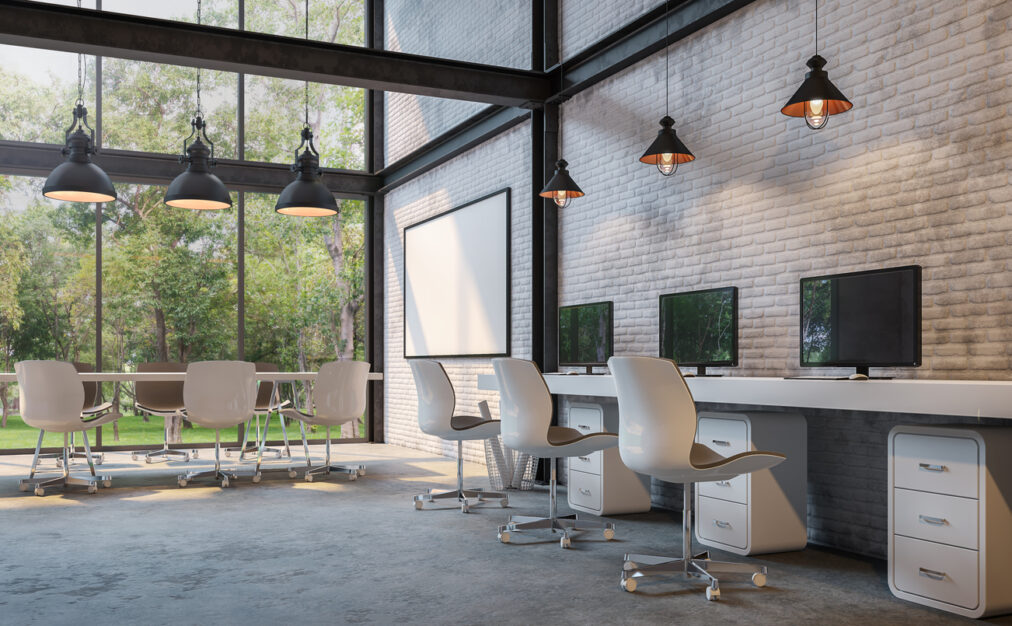 Truss helps small and medium businesses lease amazing space. They put you in control of the process so you can land a perfect-for-you space at the best price. Their technology and people help you get it all done in record time.
Our team at CREtech recently caught up with Truss to learn more about their site, strategy and vision.
What does your site do?
Truss allows small business owners to search, tour and lease office, retail and industrial space from the comfort of their office, home or coffee shop. All you have to do is answer a few questions about the space that you are looking for, and our artificial intelligence (AI) bot Vera searches the entire market to find you the space that matches your needs and budget. Once you have found a space that you are interested in seeing, we give you the option to tour the space virtually or in-person.
What problems are you solving for commercial real estate professionals?
We are the only commercial real estate platform for tenants using 3D virtual tours - which cuts the touring process in half and saves our brokers time in the process as well.  While most CRE deals take approximately 24 weeks, ours has taken as little as one day and average 11 weeks.
What is the latest news?
We newly launched office space in Miami with more than 8.5 million square feet and we recently launched retail space in Houston on our platform - featuring a total of 5.1 million square feet for small to medium-sized retailers. On top of that, industrial space was launched in Dallas and Chicago with more than 45 million square feet. Overall, Truss now has over 200 million square feet of office, retail and industrial space available to search, tour and lease our platform.
What are your views on the current real estate tech sector?
The state of CRE Tech is a story of David vs. Goliath. The commercial real estate technology sector, while still in early stages relative to other industries, is seeing early movers in the segment gain significant traction and adoption within the industry. Players such as Reonomy (property data), Honest Buildings (construction/project management software) and CompStak (market comps) are increasingly developing more reliable product offerings, gaining market share that new entries into the market will have difficulty competing with. Additionally, these companies are attracting investments from strategic institutional real estate companies that also delivers a built-in customer base. Unlike other industries where competition amongst providers is seen as a positive, the commercial real estate industry in the past preferred to depend on a single-source data or product provider that establishes benchmarks and standardization across the industry. Owners, brokers, appraisers, AEC companies and banks have all seen workflow efficiencies increase as a result of these new technologies.
Over the next 12 months, and dependent upon continued economic expansion, expect to see a lower volume of investments made into new CRE Tech businesses (i.e. seed and A round investments) while more established companies on the growth curve continue to rake in investments that will further strengthen their foothold within their product category.
What are your future plans?
We will be expanding into more markets - we're looking at markets from coast to coast where there's a demand for office space, retail or industrial. We're also continuing to  add more square footage in our existing markets in Chicago, D.C., Austin, Houston and Dallas - we're currently at more than 225 million square feet, and counting.
Connect with them @TrussHoldings, Facebook and LinkedIn!
About CREtech
Our mission at CREtech is to connect the commercial real estate and tech sectors, bringing a new age of innovation, investment and growth to the industry. The platform features the largest events, most comprehensive aggregated news database and company directory in the sector. CREtech is owned and operated by The News Funnel, the leading content, connectivity and event platform devoted to the commercial real estate industry.
To learn more about becoming a sponsor, a list of upcoming events and other exciting news, please click here or email kateri@cretech.com.