Truss Streamlines The Search For the Smaller Office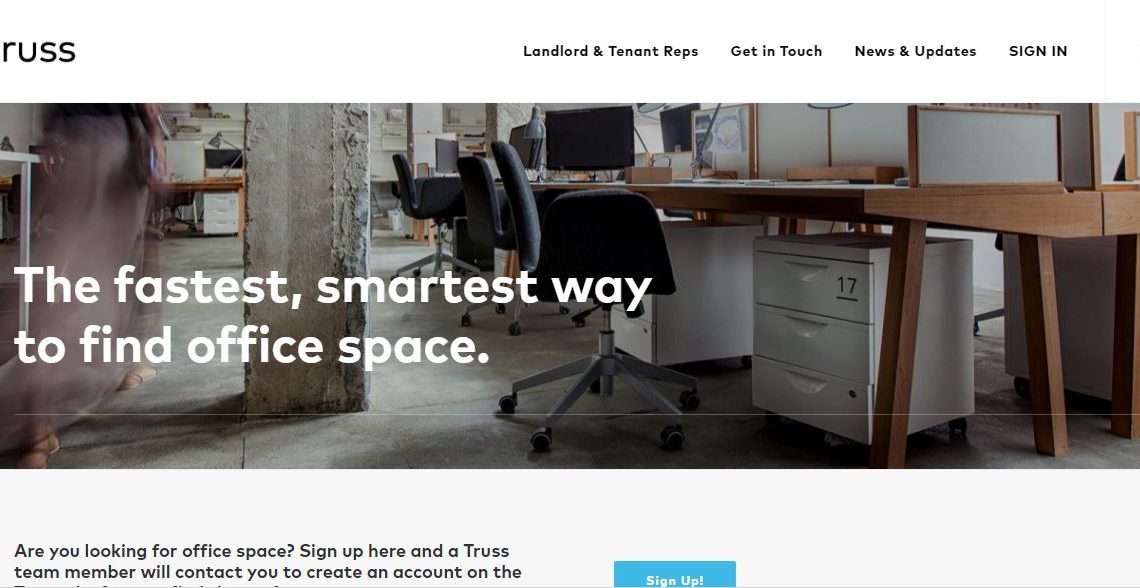 Due to the workspace revolution and increased competition, the search for office space has become more confounding -- and time consuming -- than ever. The coordination of the company move has always been complicated and sensitive, but all parties involved yearn to simplify and streamline the soup-to-nuts of the dreaded leasing process.
To the rescue: AI. Yep, First self-driving cars, now self-finding office space.
Launched in 2016, the Chicago-based AI platform, Truss, recently announced that it has raised $7.7 million in new funding for expansion and evolution.
Truss acts as the tenant broker, collecting a commission from the owner when the lease is signed (tenants can sign digitally). Then it gives 30% of that money back to the tenant. That's a pretty irresistible deal to space shoppers.
How it works: landlords list for free, with no charge to prospective tenants who use the Truss search. It utilizes 3D technology, which allows prospects to tour office spaces in virtual reality. The design is by Matterport, which, among other things, allows buyers a "Dollhouse View." That looks just like it sounds, with a wider glimpse and overview of the property.
The niche: Truss narrows down the search to under 10,000 square feet, a growing need in today's entrepreneurial and startup culture.
The AI comes to us in the character-bot known as Vera. According to the Truss website, Vera is "a great listener...always looking out for you, whether it's telling you about great new spaces or advising you on the fair market price for the space you're considering." Vera even schedules tours of spaces and assures you of a Truss rep being on hand to answer questions.
One of the big Truss advantages includes the time savings. Searches are shortened from days to minutes, helping prospective tenants focus on the spaces that best suit them, right from the start. The prospect is able to preview spaces online, and can option for an actual tour if and when.
The tenant also gets access to information that is typically held exclusively by brokers. Truss is objective, however -- the platform is unbiased, blessed with a superior search analysis.
The platform is also a dream come true for those who need to be organized (despite the escalating chaos and confusion of a property search, especially one under a tight deadline). Truss allows tenants to keep information in one place, and track all negotiations (and negotiation changes) until the agreement is reached and the lease is signed.
Also available: education resources so that tenants can brush up on their real estate knowledge.
For landlords, Truss only presents qualified and verified tenants, and tracks the listing activity throughout the entire process. Truss answers prospects' commonly asked questions, and the landlord gets immediate feedback on tours and spaces so that marketing can evolve more effectively. Landlords can also use their own lease documents.
Truss is currently available in Chicago and Dallas, with plans to expand. It will also invest in further product development and improving the customer experience.
Click here to find out more about Truss.
DON'T MISS OUR UPCOMING CRE // TECH EVENT IN NEW YORK ON DECEMBER 7TH! TICKETS ARE ON SALE NOW!