Using The 5th Wall Agency Technology for Better Client Engagement and More Physical Showings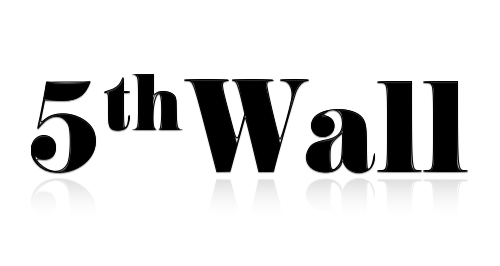 Virtual reality is one of the best marketing tools used by professional real estate agents today. An agent can showcase a property so that even when a potential buyer is in a different city, state, or country, he or she has the opportunity to walk through every room of a commercial space as if there in person.
In fact, quality building tours can be created prior to the actual construction. In this case, a prospective buyer has the opportunity to see what the building and dedicated space will look like when complete. It is not uncommon for a buyer to purchase a piece of property before the building is complete thanks to a virtual tour.
A property can also be showcased with a 360-degree tour. This type of tour is so detailed that a buyer can go from room to room looking at every inch of the space, including the floors, ceiling, closets, outdoor areas, and more. As with the other options, a 360-degree tour provides a realistic view of the property.
One service that provides incredible options is The 5th Wall Agency. For commercial real estate professionals, the return on investment (ROI) using virtual reality is astounding. Whether in the form of a virtual or 360-degree tour, potential clients will stay up to 13 times longer compared to just looking at photographs. In addition, companies that use virtual reality as a means of marketing real estate properties have seen a 30 percent increase in the number of physical visits, not only to the property itself but to the overall area showcased.
In other words, if you show a prospective client high-quality photographs, you may garner some interest, but if you want to improve your odds of selling the property, you definitely want to consider virtual reality services.
The 5th Wall Agency provides potential buyers with an authentic experience when they cannot be at a physical location. This digital interactive agency is dedicated to making the experience exceptional for the buyer, seller, and agent. The fact is that the real estate industry is highly competitive. Because so many agents are vying for the same customer, marketing has to be creative. This is exactly why the solution offered by The 5th Wall Agency is so critical.
By using The 5th Wall Agency, the connection between consumers and technology is simplified. The combination of signature technology and a powerful marketing strategy, this company offers an unbelievable solution. Overall, The 5th Wall builds a creative collaboration between its dedicated team, clients, and the target user. As a result, it caters to very specific needs and objectives.
Because of the high-tech digital solution offered by The 5th Wall Agency, the company has a loyal following. Although its beginning was humble, this company has proven its value. Using augmented reality (AR) technology, The 5th Wall Agency serves a wide range of clients through developed mobile applications. Ultimately, this is an excellent way to grow a business and achieve a much greater level of success.
Connect