Virtual Reality Scores Agents More Business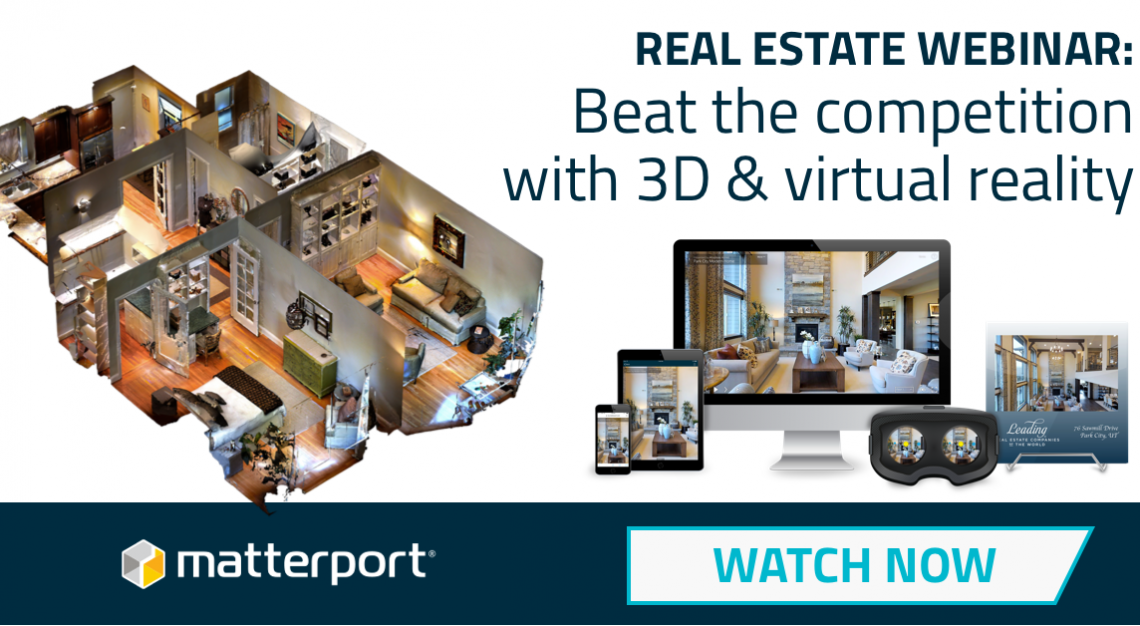 Using Interactive 3D Tours to Win
Real estate agents and brokers: what if you could generate more buyer interest and boost inbound seller leads, all while saving on your per-listing marketing expenses? With the introduction of Matterport's all-in-one property marketing system, agents are doing just that. That's because Matterport's system delivers every visual asset - from an interactive 3D tour to print-ready photos, black-and-white floor plans, video, and virtual reality tours - from a fast, easy 3D scan.
Having a 3D virtual tour is an excellent way to generate more buzz for a specific property and get more qualified leads to your open house. These tours and related assets are used to generate more interest on channels like social media, email, SMS text, supported IDXs, or right on an agent's website. With Matterport, real estate agents can show any property to any client from anywhere and let them fall in love with the home before they even visit. VR and interactive online 3D tech is rewriting how properties are bought and sold - and it's winning agents more business.
In Matterport's 2016 customer survey, 74% of customers agreed that 3D tours won them more listings. No wonder associates from leading real estate brands like Sotheby's International, RE/MAX, Keller Williams, and more, utilize Virtual Reality (VR) to earn more business. Seller reactions to these cutting-edge 3D tours for web and virtual reality make it clear why VR tech is topping real estate industry lists as 2018's major disruptor.
According to top Sotheby's agent Greg Lynn, "Consumers get more discerning about their choices and sellers want to present their properties in the best light possible. Open houses are only a couple of hours a week, but when you have Matterport virtual reality, we can be open 24 hours a day, 7 days a week, 365 days a year."
Want to learn how to get started with 3D and virtual reality? Matterport, the industry leader in immersive experiences, offers an on-demand webinar that demonstrates how real estate professionals apply 3D and virtual reality technology to enhance the sales experience. During Matterport's free online webinar, professionals will discover that winning listings with 3D experiences is less complex than you might think.
The time to adopt VR is now. Be a trendsetter and get a leap on the innovation disrupting the real estate industry. Learn how to implement virtual tours at your business and see how Matterport's technology can help you win listings, sell homes faster, and outsell your competition.