Virtual Staging: A Solution for Many Listing Dilemmas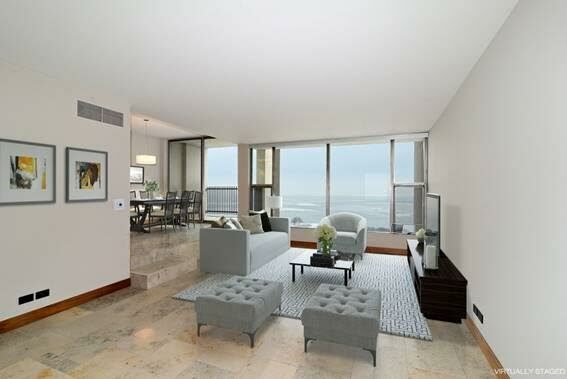 Guest Post by Sarah Anderson, Vice President of Marketing at VHT Studios®
Virtual Staging is a growing, affordable solution for listing agents marketing properties that are vacant or decorated with unappealing décor.
There are common laments from the listing agents, managers and developers of homes in new communities, high-rises, and/or resorts. "Vacant homes are a challenge to sell. Units filled with worn or dated furnishings are a turn-off, too!" If the rooms in your online listing are calling out for new paint, furnishings or décor, chances are buyers will ignore it. Let's face it, you can't sell or rent a home unless buyers and renters see it, but they won't come see it unless they see beautiful photographs that showcase the property's true potential.
Fortunately, there is now a wide range of virtual staging tools that attract buyers' and renters' attention, by enabling them to envision the property as their next home and shortening the time a home or apartment is on the market.
Virtual staging is gaining popularity as a cost-effective solution to broaden a property's appeal online, where the majority of new homebuyers and prospective tenants begin their search. Tools such as virtual staging, virtual paint, virtual redecorating and virtual declutter present how a home could look, post-sale. They address many headaches for home marketers, especially those with vacant or foreclosed units, or properties appealing to foreign buyers unable to visit in-person.
1. No furniture? No problem!
With virtual staging, a professional will photograph a vacant home or apartment from many different angles to capture the variety of room sizes and lighting conditions. The images can then be enhanced digitally by a specialist who can insert virtual furniture, apply virtual paint, install virtual carpet and window treatments or virtually remove expensive artwork or clutter.
2. Market more cost-efficiently.
The costs of traditionally staging a property, including furniture, wall and floor coverings can be staggering. Property managers and developers can pay from $3,000 to $12,000 a month to rent furnishings for a single home. Virtual staging slashes that expense by at least 90 percent. It is also a convenience for the owners or managers who don't have the time or money to invest in updates.
3. Sell and rent more quickly.
Without furnishings, an empty home can sit on the market for months because many buyers have difficulty envisioning the space without furnishings.
On the flipside, a furnished home might be a turnoff, if rooms have outdated wallpaper, bold paint colors, worn furniture or cluttered surfaces.
The only thing better than showing how spaces look today is showing how they could look. The homebuyer isn't buying the existing furniture and décor. The buyer wants to see the decorating possibilities to make it their home, and Virtual Staging helps them build a vision.
Virtual Paint, for example, can change the appearance of any flat surface. Bright pink nursery walls can be transformed into more neutral colors for a library or office.
Virtual Redecorate magically transforms any room with wide-ranging design styles and furnishings. A room is photographed in its existing condition, and then its furniture, paint, carpeting and décor are virtually stripped down to bare walls and flooring. Owners and managers and renters can decorate their properties in styles that fit potential buyers' profiles.
Virtual Declutter is an apartment manager's dream. Gone are the days of crossing fingers in hope that they're presenting an apartment free of cluttered counters, tables, dressers and floors. Listing photographs are virtually decluttered of distracting personal effects such as family photos, trophies, knickknacks and refrigerator artwork.
4. Speak directly to your target audience.
Virtual staging allows for a range of customized features to help your target prospects see how they will live in their new home. For instance, if your listing is a prairie style craftsman, but located in a community with more contemporary tastes, you'll have the flexibility to "install" customized furnishings that match the tastes of your unique target audience.
5. Virtual goes commercial, too.
Virtual staging is not just for residential properties. It helps prospective office tenants visualize how employees will work and interact within work spaces. Buyers need not use their imagination. Virtual staging presents many furnished views to envision what office space could look like with desks, conference tables, café seating, cabinetry, multi-media consoles, lighting, artwork and partitions.
6. Be upfront.
When marketing virtually staged homes, avoid embarrassing surprises by mentioning in marketing materials that rooms are virtually staged. Professional photography companies will imprint a virtually staged watermark on all photographs. Be sure to inform buyers that the property is virtually staged, to avoid disappointment upon seeing a vacant unit or one with unattractive furnishings. In fact, when visiting a vacant home or unit, print out photographs of the virtually staged rooms for additional impressions.
In today's competitive market, virtual staging is an affordable and convenient marketing tool for presenting the true potential of a property, while shortening the time on the market.
Sarah Anderson is Vice President of Marketing at VHT Studios®, the largest real estate photography, video and multimedia company in the country. To learn more about how multi-housing investors, owners and managers can use virtual staging tools improve their own marketing initiatives, visit http://vht.com/virtual-staging, or email Sarah at sarah_anderson@vht.com.
All Photos credited to VHT Studios®