Watch for These 5 Trends Thanks to WeWork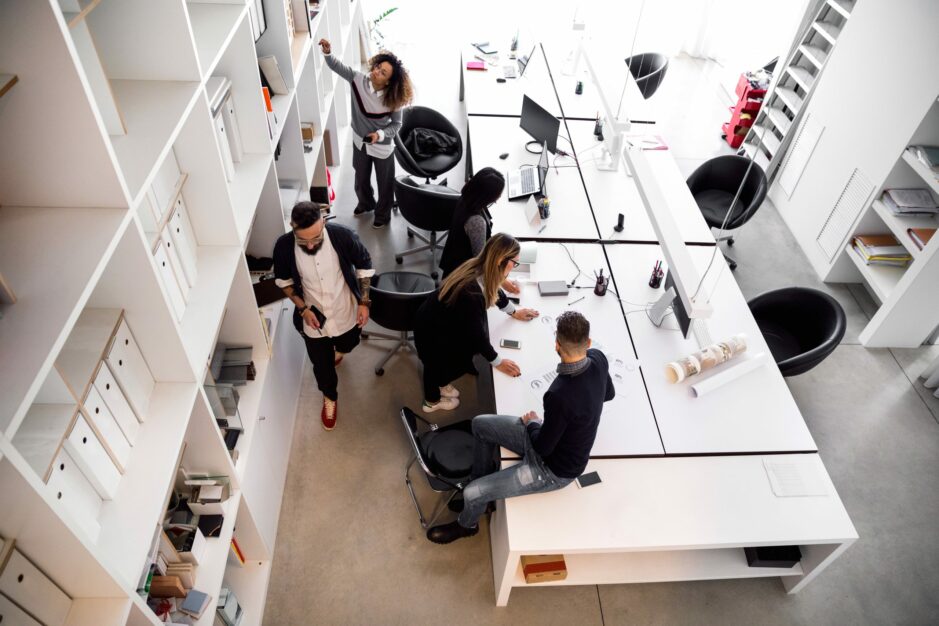 Since its beginnings in 2010 and as the first major co-working space in the country, WeWork has been changing minds about what is possible in the office space of today. In less than a decade, it has grown into a multi-billion dollar company with over 200 WeWork office spaces all over the world and thousands of individual business tenants and clients.
As a recent report from CB Insights notes, WeWork's success appears to be another in a series of recent disruptors to the entire commercial real estate industry. For that reason, brokers and agents are taking a new look at the WeWork model in an effort to try to get ahead of several trends that are affecting every sector of the commercial real estate market thanks to WeWork.
Why WeWork?
WeWork early on seized on major demographic shifts that were happening at the generational level. In the lifetimes of millennials, war and economic distress have had a deep impact on work styles.
Years of record-level unemployment forced many millennials fresh out of college to come up with new ways to earn money. That began with laptop companies started by individuals sitting in coffee shops across America. Those café images were a punchline about the seeming aimlessness of millennials but WeWork saw something else.
As factors like the economy was forcing viable, well educated W-2 workers out of the workforce, the growth of independent contract work and freelancing began to take shape. It was no longer only millennials using laptops to carve out a new employment path; it was everyone looking for work.
WeWork provided a real space for them to begin to grow their independent businesses. Over the years, they have gleaned important information about the work preferences of the most sought after sector of the workforce now and is using that information to influence the office market overall.
5 Trends Influenced by WeWork's Model
Not all millennials began in coffee shops. Many started their contract businesses from home. Used to the comforts of home and a flexible work schedule, this generation for one thing, prefers a more relaxed office environment that mixes the comforts of home with the office.
Because of their greater independence, freed from the strictures of the typical 9 – 5 job, these workers have upended the traditional office tenancy. The WeWork model is inspired by granular details like these amassed over the last decade and incorporated into their office spaces.
According to WeWork, that amounts to a savings of $18K per year on average for small businesses with up to 4 employees. Startups in a WeWork office have a 12% greater chance of success than traditional startups based on the first three year survival rate. And nearly 90% of those surveyed are happy with their co-working space.
Globalization, the urbanization of the workforce, the unique demands of millennials, and technology are all conspiring to revamp the office environment of today. Attracting talent alone will require getting ahead of these 5 trends thanks to WeWork:
#1: Finding New Partners – Only co-working spaces modeled like WeWork offer different companies the opportunity to co-mingle and have serendipitous encounters with each other, sparking new ideas and concepts.
#2: Coming Up with New Ideas – In addition to finding new partners, shared office spaces that offer shared break rooms, classes, relaxation areas, etc. create a community that help each other come up with new ideas and improve the overall happiness of tenants.
#3: Inspiring Other Co-Working Offices – WeWork is inspiring businesses large and small to consider modeling their offices on the WeWork model. Giants like Regus in the traditional office market are now coming up with their own co-working offices.
#4: Creating Unique and Comfortable Office Environments – The mix of home and office is a trend influencing office spaces everywhere, mixing work with pleasure and lifestyle amenities.
#5: Motivating More Flexible Leasing Options
On the downside, short term leasing is proving to be a bit of a problem for WeWork as of late. They are angling to find more long term leasing opportunities as their model has already had the biggest influence on the trend toward more flexible leasing options.