WeWork Appeals To Bigger Companies Looking To Get Hip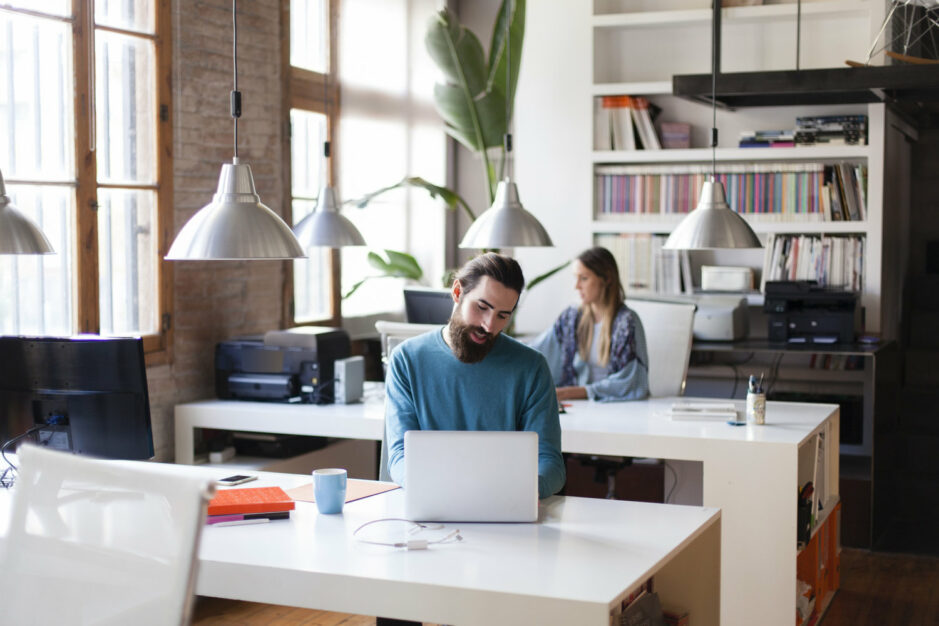 WeWork, the coworking space innovator, trades in data rather than in desks -- it thinks of itself more as a tech company than as a real estate company.
The platform offers space in 165 locations, in 18 countries and 50 cities, and with over 150,000 members. Yet here's a fact you may not have guessed: 22% of WeWork customers have over 500 employees.
Starting this year, it took what it's learned from designing modern workspace to provide design, construction and management services to larger "enterprise" clients who want to attract talent and live the WeWork culture.
Dave Fano, WeWork's chief development officer, told Quartz Media, "What we're seeing is that large companies want to be small. What they really want is that space as a service. Community managers, fruit water, coffee—they get the full experience."
The gamble has paid off almost immediately. The Real Deal reported in April that IBM has signed up for all the desks in WeWork's 88 University Place, New York location -- moving 600 of its employees. This is the first reported case of one company leasing an entire WeWork space. What it buys for IBM: relevance and a way to attract younger talent; for WeWork, its appeal is extended beyond startups and freelancers.
Other Enterprise partners include MicroSoft, Facebook, Salesforce and HSBC.
In fact, in August, WeWork acquired Israeli-based Unomy, Ltd, an intelligence provider which focuses on helping salespeople find business prospects. It provides information on about 100 million professionals at around 17 million companies worldwide. The goal of the acquisition is to help WeWork attract more enterprise clients. 
Fano told Business Insider that WeWork sees buildings as one giant sensor for data collection -- understanding the space means understanding how to make it more efficient and better for members, both large and small.
Among the innovations Fano desires (all still in the future): adding thermostats to combat the problem of dueling temperatures (for some, the office is too hot; for others, too cold). Also, to better understand how noise travels through an office -- despite WeWork's reputation for "open office" space, it has also been successful in leasing private office space. Also, to improve energy efficiency, tracking how workers move throughout a space.
"I envision a world one day where members can change their air conditioning from their phone," Fano said.
When WeWork considers a new space, it uses a 3D scanner to determine how the office can be optimized as far as member interaction and to minimize waste. Before any construction begins, it builds the site on a computer, in three dimensions.
The first company WeWork had acquired -- back in 2015 -- was Case, a building information consultancy. It had already worked with WeWork for three years up until that point, advising landlords, architects, contractors and engineers how to efficiently design and manage buildings (Case also produces software for the same objective).
WeWork's pursuit of enterprise clients continues -- just this week, WeWork paid $850 million for the Lord & Taylor flagship building on Fifth Avenue, as well as $785 million for a London office property owned by The Blackstone Group.
DON'T MISS OUR UPCOMING CRE // TECH EVENT IN NEW YORK ON DECEMBER 7TH! TICKETS ARE ON SALE NOW!