What Zillow's Acquisition of DotLoop Means for the Real Estate Industry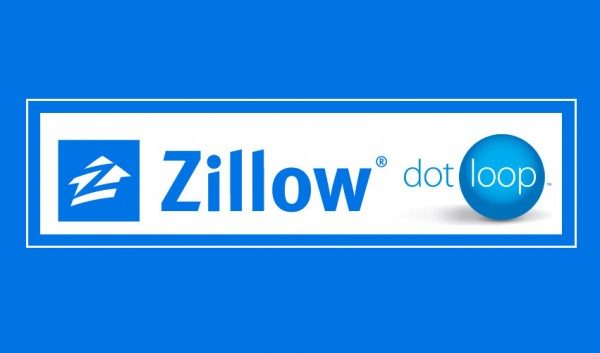 zillowanddot*
Proving that the world of real estate tech is continually changing, Zillow recently announced it had acquired DotLoop, a real estate tech service with the goal of simplifying the oftentimes complex process of real estate transactions. DotLoop has garnered widespread attention for taking document signing and sharing online. The startup previously raised a total of $14 million, including $7 million during its Series A round, a round led by Trinity Ventures in 2012.
Streamlining Document Processing for the Real Estate Industry
Since then, DotLoop has rapidly gained prominence in the real estate industry, with approximately half a million people using the service to sign documents each month. Thanks to the streamlined service provided by DotLoop, real estate professionals as well as buyers and sellers have been able to conveniently share as well as sign, edit, and store documents digitally.
The digital document processing company provides a full suite of products that gives real estate professionals the opportunity to not just sign documents but also manage the complete flow of documents from listing the property to handled initial offers, contract revisions, and completing the transaction closing. Each real estate professional creates a virtual workspace or "loop" where all of the individuals involved in that specific transaction are able to submit, review, edit, and sign documents interactively, ensuring that everyone has the latest version. DotLoop currently manages approximately 300,000 such loops monthly.
With Zillow now acquiring DotLoop, it is unlikely that much will change, other than Zillow being able to offer partners a much broader array of services. Given that so many real estate professionals had already begun to utilize the service, chances are good that many Zillow agents were already using either DotLoop or a similar service for document management. According to the latest press release, DotLoop's staff of approximately 124 employees will remain with the company.
Looking Toward the Future
DotLoop founder and CEO Austin Allison, who launched the firm in 2009, has stated that he never intended to sell the company. As the company's relationship with Zillow has continued to grow over the years, Allison ultimately felt that DotLoop would be able to expand faster with greater access to Zillow's multitude of resources. Once the transaction has concluded, Allison will stay on board, reporting to Zillow's Chief Industry Development Officer, Errol Samuelson
While DotLoop has made waves in the real estate industry, it is not without its competitors, which currently include Adobe Document Cloud and DocuSign. The primary difference that exists between DotLoop and its competitors is that while other firms service a broad spectrum of industries, DotLoop focuses solely on real estate.
To date, Zillow has not released specifics regarding the deal, other than to say it expects the acquisition to be complete by the third quarter of this year. Zillow has recently set upon a path of rapidly scooping up competitors, including Trulia, in a strategic acquisition with a price tag of $2.5 billion earlier this year.