Why Every Real Estate Company Needs a Fully-Searchable Document Management System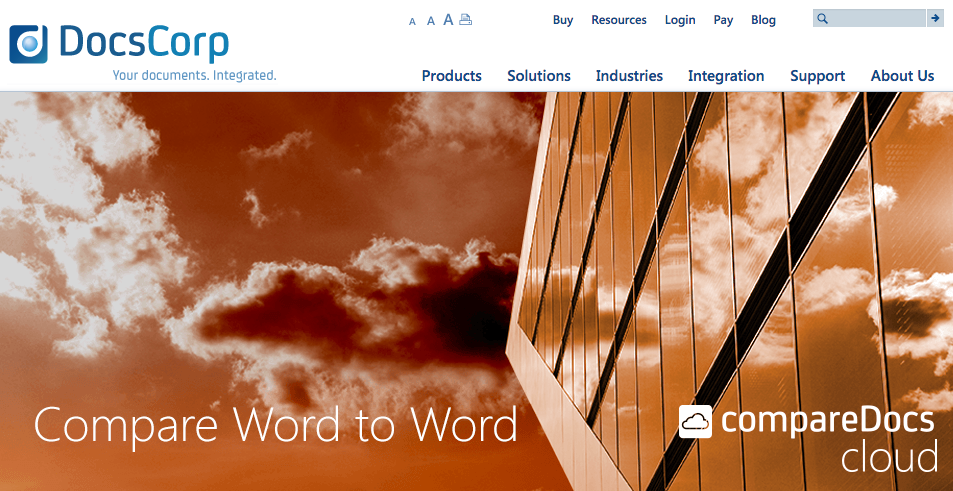 Guest Post by Dean Sappey, President and Co-Founder of DocsCorp
Paper files and documents abound in real estate offices. Copious amounts of documents – settlements, leases, maintenance records and expenses, and bills of sale, for example – need to be signed, filed and easily found at a moment's notice. Spending hours searching through inefficient filing systems is a waste of time while losing or misplacing documents can put the company at risk.
The US Real Estate Commission requires organizations to store every piece of paper for five years for audit purposes. Not only does the physical storage of these documents take up space that could be better used otherwise, it is an unreliable way to manage important files. Documents can be incorrectly filed by staff or become damaged or lost. The physical repositories are also at risk of fires, floods, and natural disasters.
The real estate industry is transitioning towards becoming fully digitized. Most documents are now sent via email instead of snail mail, and many organizations have adopted electronic forms and e-signature solutions.
This new way of operating makes it more crucial than ever to employ the right Document Management System to digitally store, manage, and locate business-critical files.
What is a Document Management System?
A Document Management System (DMS) acts like an electronic filing cabinet. It contains a repository of digital files that can be accessed via a shared location. Sophisticated search technology makes it quick and easy to find documents that are stored within. There are two ways to add files to your DMS – either scanning paper documents into the system or uploading files straight from the desktop.
A DMS Keeps Things Simple
A DMS stores all your important documents in one place. Offers, contracts, leases, sales reports, appraisals, surveys, and loan agreements can all be located with the click of a mouse. A DMS reduces the reliance on outdated manual processes, allowing you to transact faster at a lower cost.
The DMS goes where you go. Agents can enjoy the freedom of working from anywhere – on the road, at home or at the office. They can be assured of access to and safe transmittal of important documents and client information.
Additionally, the right DMS will save an organization hours normally spent inefficiently searching for documents – increasing productivity and reducing labor costs.
Making Sure Your DMS is Fully-Searchable
In some cases, up to 30% of files in a document repository are invisible to DMS search technology. In the real estate industry, these are usually image-based files like scanned paper documents in image-only PDF or graphic formats like JPG or TIF. These image files are missing the all-important text layer that DMS search technology relies on. Organizations that cannot reproduce a paper trail because of hidden files are at risk of compliance breaches and the associated penalties. Hidden files also make processes less efficient, as time is being wasted looking for documents that cannot be found.
Optical Character Recognition (OCR) software can integrate with your DMS to ensure every file within is searchable. OCR technology works by assessing what percentage of a document is an image. It will then determine if that document requires OCR and process it accordingly. Consider choosing an OCR application that is capable of crawling through legacy files as well as assessing new uploads when they are added to the system. Many of these applications can run automatically in the background 24/7 without the need for staff intervention.
In summary, a DMS allows real estate companies big and small to better manage their documents. It frees up valuable resources like time and office space, while making processes faster and more efficient. To fully leverage an investment in a DMS, it is essential to integrate it with an OCR application that ensures 100% of files are fully-searchable.
Dean Sappey is the President and co-founder of DocsCorp. Dean has spent the last 25 years combining technical expertise and business acumen to build products that deliver real workplace efficiencies. Dean's role at DocsCorp sees him lead from the front, speaking at international conferences and forums as well as overseeing DocsCorp's international operations.