Why Real Estate Agents Need Social Media To Connect With Clients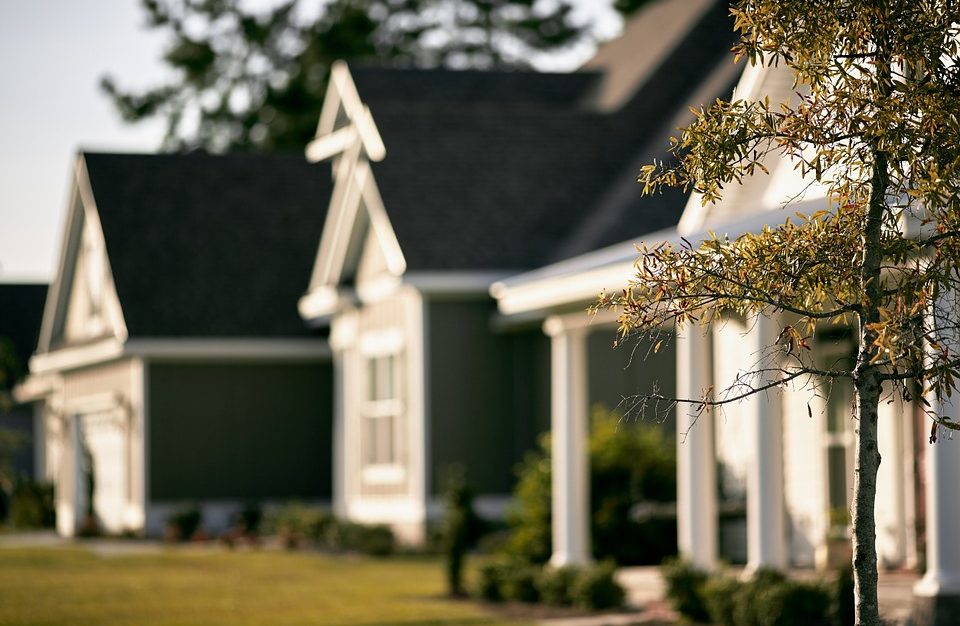 Guest Blog by Matthew Murphy, Co-Founder of Chime
Spend two minutes walking down a bustling street and you'll be bombarded with evidence about the important role social media plays in real estate today.
People of all ages are hooked to their phones—reading the news, sending text messages, looking up information, and of course, interacting on social media. Whether monitoring health or gossiping with a friend, digital technology has emerged as a mediator between us and the world. Real estate is no exception, and yet many agents who thrive when engaging prospects and clients in the "real world" flounder when it comes to online engagement.
For years after Facebook arrived on the scene (followed by Twitter, Instagram, Pinterest, Snapchat), realtors could skate by without investing much energy into their social media presence or marketing campaigns. That grace period is over. Realtors that hope to keep up in today's hyper-competitive environment need to embrace social media marketing to deepen connections with clients, broaden their footprint, and grow their business.
Why? To put it simply, social media is where people are. 72 percent of all online U.S. adults visit Facebook at least once a month, according to the Pew Research Center. Millennials, the most active Facebook users, also happen to represent the largest group of buyers. The average millennial user spends over 30 minutes per day on Facebook—an invaluable, and often overlooked opportunity to start building a relationship.
And then there are the other networks, like Twitter and Pinterest, which also represent opportunities to attract clients' attention and loyalty. When leveraged right, paid social media marketing campaigns on each of these networks can have a powerful impact on your sales pipelines. Having a social media presence is important, but it's not enough. Great content is worthless if no-one sees it.
Let's take a look at how realtors can use the social media marketing to connect with clients.
Facebook
These days, paper mail has largely become the domain of advertising, which most consumers find annoying; bills, which no-one is excited to receive; and the occasional letter or invitation. Postcard marketing to farm territory falls into that first category. It has been a staple of the real estate marketing arsenal for a long time, but those days are nearing their end. No-one wants their marketing postcards viewed with the same dismissiveness as credit card offers or pizza delivery menus.
In the digital era, people pay more attention to their phone than anything else, and Facebook is a smart (and necessary) way to reinvent postcard marketing in a way that resonates. It's the best place to farm territory and connect with new leads.
Take Team Boyenga, a real estate team famed for its success. Boyenga uses paid Facebook marketing to farm territory within blocks of a home they recently sold. Through this campaign, a Facebook user—let's call her Lisa—may see a post in her News Feed that says "Your neighbor just sold his house for $1.36M," with a question below: "How much can you sell your house for?"
This post is likely to catch Lisa's attention for a number of reasons. To start, it's extremely relevant, since it provides information about her neighborhood. It provides a bit of intrigue by disclosing that a neighbor just sold his house, peaks attention with the selling price, and presents a question and call-to-action. With this strategy, the Boyenga team can hook potential new clients in a market they've already had success in, thereby deepening their foothold.
Twitter
Each social media platform has its own purpose, as well as unspoken rules. Facebook is about tuning into other people's lives, whereas Twitter is about tuning in with the news and staying on top of what people are talking about. It's a never-ending conversation. For real estate professionals, Twitter can provide unparalleled insight into what people in a certain area care about. By searching through the deluge of tweets, realtors can gain a sense for what people in a certain neighborhood, city, and/or region are buzzing about. The more information you have, the more equipped you are to address people's needs.
More importantly, Twitter is a way for a real estate agent to build their reputation within a community. You can tweet useful, helpful information such as statistics about home values in the area, as well as local real estate trends and news stories. Tips are another great way to cultivate a following on Twitter, such as how to stage your home or the top 5 best local moving companies. And realtors can also tweet out information that is not directly related to real estate, but which community members would find interesting, such as new restaurant openings or family events over the weekend.
Information about open houses or new listings can intersperse these tweets, but the primary goal is to establish yourself as an authority and trusted source of expertise in a specific market.
Pinterest
Real estate is a highly visual profession. A home may be perfect for a buyer, but if the photos of the home are unappealing, they won't give it a second look. Similarly, a beautiful photo of a home can be all it takes to capture a lead's interest. This is why Pinterest is such a valuable tool for real estate marketing campaigns.
Realtors can use Pinterest boards to create a clear visual representation for their speciality, whether that's modern luxury apartment rentals, suburban homes with sprawling backyards, or vacation houses. These boards can (and should) include more than images of properties alone. For example, if you are offering a ski home, a Pinterest board should also include images that create a festive, wintry atmosphere, like snow-covered mountains, a roaring fire, and hot chocolate. Pinterest is the place to appeal to clients' emotions.
You can also use Pinterest to maintain relationships with clients, even after they've bought their home. Create boards that focus on home decor ideas, DIY repair hacks, or that display the best things to do in certain neighborhoods. Team Ruby Henderson, which is based in North Carolina, excels at this with boards like Sell Your Home, which features informative articles and infographics.
Do's and Dont's
Social media platforms provide valuable opportunities to maintain relationships with existing clients and attract new ones, offering visibility and engagement at a low cost. However, they also involve different best practices for success. When waging marketing campaigns on social media, perhaps the most important thing to keep in mind is that people are not on Facebook, Pinterest, Twitter, etc. to be sold to. Messaging that reads like a classified ad will not only frustrate leads, but could even alienate them.
A light touch is essential. Your goal is not to hit people over the head with your inventory or sales record—it's to let them know who you are, establish yourself as a resource, and lay the foundation for a meaningful relationship. You will only get out of these campaigns what you put in, so take the time to promote content that is relevant, interesting and visually appealing.
And don't fail to take advantage of the tools that these social networks put at your disposal. On Facebook, realtors can drive high-quality leads at an affordable cost by running tests to adjust bidding strategies, creative units, target audiences, A/B splits and more. These tests allow you to deliver the most impactful content to the right people at the right time. Every audience is distinct, and they will not all respond to the same content in the same way. The automation capabilities of social media platforms mean agents can maximize their relevancy at a fraction of the cost the pay on other channels. It's an opportunity that is too good to pass up, and which agents can't afford to ignore any longer.
Matthew is the Global Vice President of Renren (NYSE: RENN) and is focused on driving their global investment strategy in the FinTech, Logistics and Marketplaces. In addition, Matthew is the co-founder of Appsurdity, the US innovation lab for Renren, which creates mobile applications that unleash connections, communication and creativity in a way that may seem absurd today, but will become the standard very soon. Appsurdity's creations include: Chime, QUAD Chat, Dubbler, Schmuze and others to come…
Previously, Matthew was the Chief Marketing Officer & Co-Founder of Lemon.com, a leading mobile wallet solution (Acquired by LifeLock), General Manager of Bling Nation, a provider of mobile payment services; and the CMO at Chegg, the leader in textbook rentals. Matthew was also the head of Advertising & Media at E*TRADE Financial and won numerous awards for his work, including a Clio, Effie and Stevie Award.
Matthew earned his Master's in Business Administration from The Christos M. Cotsakos College of Business at William Patterson University, holds a degree in finance from Santa Clara University and attended executive marketing education courses at Northwestern University's Kellogg School of Management.