Why Real Estate Pros Need Drone Imagery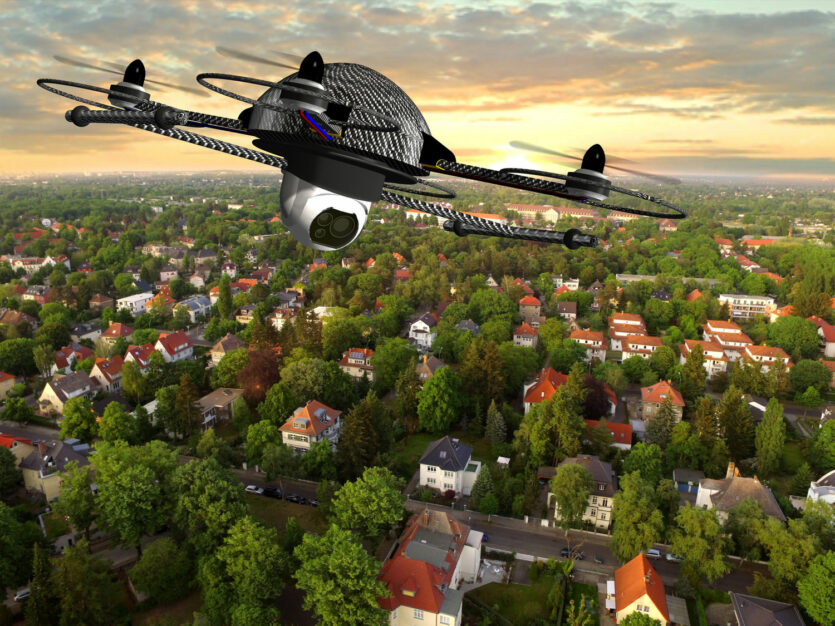 Regardless of the property, successful real estate professionals realize they need to make the most of their marketing budget. Half of marketing professionals across the globe named video as the content with the highest return-on-investment. Of course, if you're going to go through the effort of creating a video, it needs to be stunning to stand out in the crowded video landscape.
Videos in Marketing
The commercial real estate landscape has numerous technology tools to select from when designing a marketing plan. We can create virtual tour books, grab virtual reality tours, schedule drip campaigns, and more. Video needs to be a key component of the marketing strategy. Including a professionally generated video on a landing page increases conversions by 80% or more. For email marketing, including a video ups the click-through rate by 96%. The key for marketing commercial real estate is to remember the consumer. Location matters. Drone photography is the tool that shows off location best.
Advantages to Drone Photography
Whether you are marketing an office space or a retail center, your clients want to understand where the space is situated in relation to competition and amenities. For retail video marketing, giving a bird's eye view of the location captures the shopping center's vibe and demographics. While you can use statistics to talk about foot traffic, drone photography visually demonstrates the number of consumers visiting the retail area. But drone footage isn't just for retail spaces. Create a stellar promotion for a new development by showing its relationship to the entire community. This includes office spaces, multifamily developments, and more. Show off a busy professional campus or a new condominium complex within downtown's shadow.
Considerations for Drone Usage
When you're ready to use drone footage in your marketing plan, consider what you will need. The ideal scenario is to use a drone operator with the appropriate FAA certification who is experienced at capturing high-definition footage. The right equipment is essential to capturing stable, high-quality images. Most professional grade drones have sophisticated onboard stabilization, which minimizes the amount of cleanup work needed when editing the video. Another factor before booking a video shoot is to be aware of the area's safety concerns. For example, commercial drone usage is restricted near airports. Other safety concerns that could impede using drone photography include power and data lines as well as trees that obscure capturing quality images of the location.
Sample of Regency Centers Drone Footage / The Gallery at Westbury Plaza
At The Content Funnel, we are pleased to offer both drone photography and videography as part of our marketing tools for real estate professionals. For more details, please visit our website.
DON'T MISS OUR UPCOMING CRE // TECH EVENTS IN LOS ANGELES ON SEPTEMBER 28TH AND NEW YORK ON DECEMBER 7TH! TICKETS ARE ON SALE NOW!