Women in Real Estate: Leading Technology Executives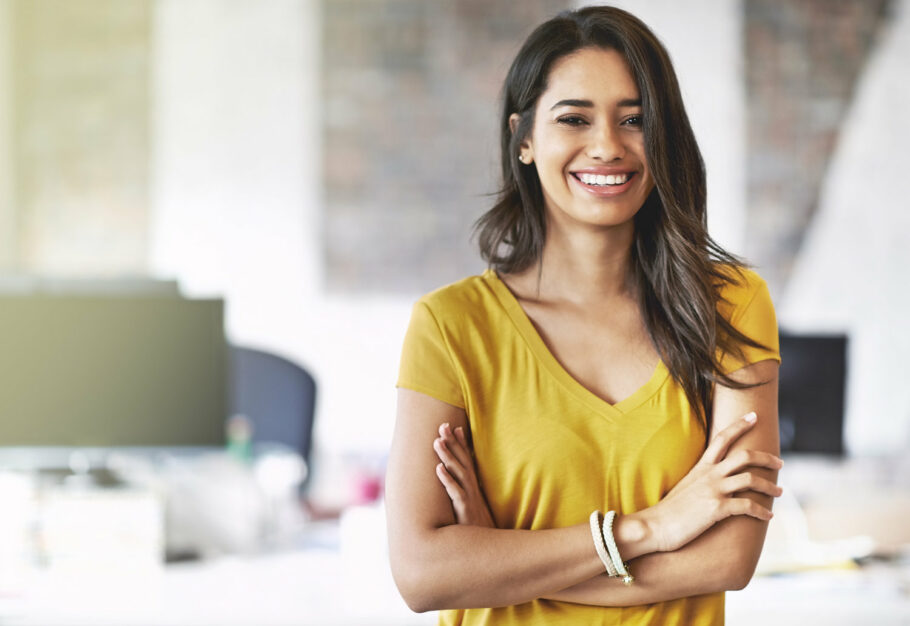 Think back ten years. How did commercial real estate professionals conduct daily business? Contact data spread across multiple spreadsheets, tracking sales pipelines required several days (or longer) of analysis and finding the right listing still needed time working the phone. How far technology has come! Databases automate, big data is generated in real-time in easy to read charts, and finding the right CRE space can be done with the click of the button. Women played a significant part in streamlining how CRE conducts business. The leading tech executives listed below continue pushing the boundaries of what is possible.
This blog series is in partnership with Commercial Real Estate Women (CREW) Network, the industry's premier business networking organization dedicated to advancing the achievements of women in commercial real estate. More than 10,000 CREW Network members represent nearly every discipline within the industry globally and have a presence in over 70 major markets.
In this Series:
Women in Real Estate: Top CRE Tech Founders & CEOs
Women in Real Estate: Top Marketing Professionals 2017
Maggie Burns, VP of Real Estate, Breather
Burns helped launch over 250 locations since joining Breather, a provider of attractive on-demand workspaces. She is excited to be part of the movement changing how people work. Her past experience includes working at Director of Strategic Accounts at VTS. Connect on LinkedIn.
Ashley Young, Director of Operations, Capstak
Young brings a diverse background of experiences to her position at Capstak, directing operations for Schnabel Ventures, acquisitions and dispositions for Investment Property Advisors, and serving as a Broker and Marketing Director for Grubb & Ellis, amongst many more positions. She is a licensed real estate professional in Nevada and experienced with marketing and social media strategies. Connect on LinkedIn.
Chandra Dhandapani, Chief Digital & Technology Officer, CBRE
Dhandapani is a high-energy professional with a commitment to developing high-performing teams. Before joining CBRE, she led large-scale technology, marketing, and operations for Capital One, generating a track record of results. Connect on LinkedIn.
Kim Howard, Marketing Manager, Apto
For ten years, Howard has excelled in marketing and business operations. Howard works with a variety of stakeholders for Apto, nurturing lead campaigns and collaborating on all content. Outside of Apto, she participates in adult kickball leagues. Connect on LinkedIn.
Maria Seredina, M&A, Zillow Group
As an RE200 mentor and Elmspring mentor, Seredina is helping others learn from her experiences. Before joining the team at Zillow Group, she worked with Goldman Sachs and Canaccord Genuity. She practices and teaches Mandala Yoga in her spare time. Connect on LinkedIn.
Caroline Burton, Director of Strategy, StreetEasy
Burton, a Richard Ivey School of Business graduate, strategizes for StreetEasy. She is an RE200 Mentor for the MetaProp NYC accelerator program. Before joining StreetEasy, she worked with Alvarez & Marsal and PDR Network. Connect on LinkedIn.
Maureen Waters, CMO, Ten-X
CRE veteran, Maureen Waters is the chief marketing officer of Ten-X's commercial division. Prior to joining Ten-X, Waters served as head of real estate and asset management at Bill Gates Investments. She also spent 15 years at Cushman & Wakefield, where she most recently served as chief marketing and strategy officer, and six years at CBRE, where she directed regional marketing, communications, technology and market research. Connect on LinkedIn.
Ina Herlihy, Growth, Zumper
Since high school, Herlihy has not let obstacles stand in her way. For example, she obtained press credentials to the presidential inauguration at age 16. Today Heralihy applies her ambition to Zumper, an apartment rental program, experimenting with their SEO, App Store Optimization, email marketing campaigns and more. Connect on LinkedIn.
Ewa Baska, Marketing Director, Buildout
Baska brings years of marketing experience to Buildout, a leading marketing platform for CRE. The self-professed hot sauce addict enjoys project collaborations and everything about social media. Connect on LinkedIn.
Victoria Graham, Director of Marketing, WiredScore
Driving sales and lead generation are just two of Graham's areas of expertise. She applies her skills to WiredScore's digital and traditional strategy. She enjoys blogging about food and restaurants around New York City. Connect on LinkedIn.
Lindsay Baker, President, Comfy
Lindsay's company, Comfy, is the first software that allows employees to control their personal environment at work with an app. Before working at Comfy, Lindsay pursued a PhD at UC Berkeley in Building Science, worked at Google and was on the early team that developed the LEED rating system. Connect on LinkedIn.
Women are doing more than leading the technology revolution in CRE. See how other leaders are changing how we market CRE services.