Women in Real Estate Tech: The Top CRE Tech Founders & CEOs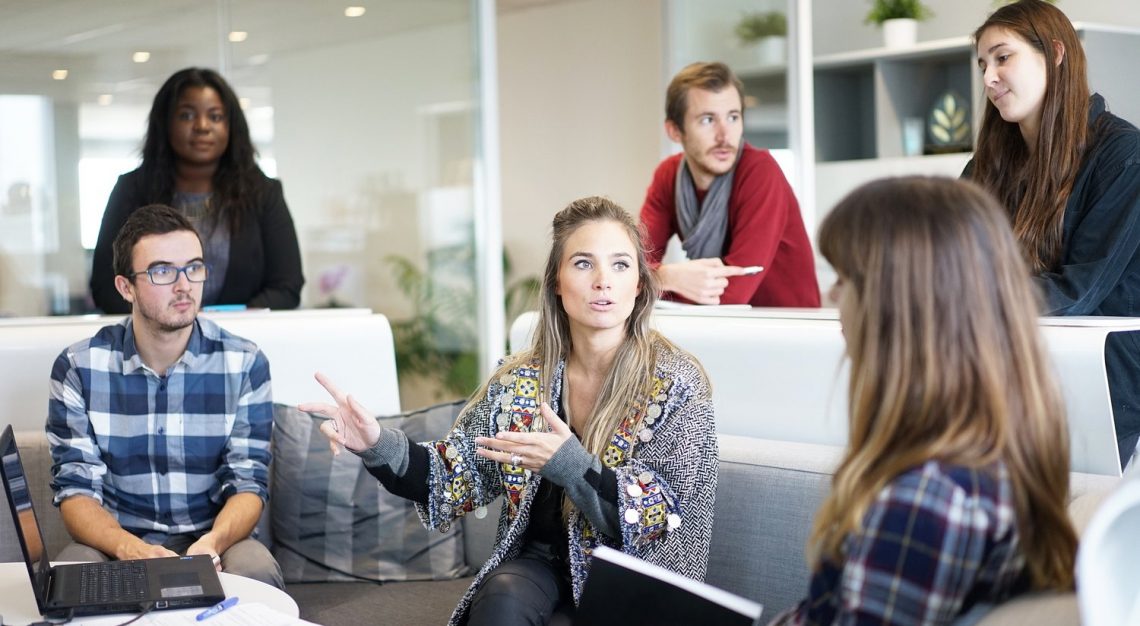 IN PARTNERSHIP WITH CREW NETWORK
Women are playing a leading role today's commercial real estate tech industry. Under their leadership and ingenuity, the CRE tech sector has experienced substantial growth over the past few years with profound disruption happening in several sectors of the industry. The individuals listed below leveraged their experiences and passions to co-found and lead some of the top technology firms impacting the commercial real estate industry. For many, their work in redefining their niche has just begun. Expect these women to continue shaping the CRE tech industry in the decades to come.
This blog series is in partnership with Commercial Real Estate Women (CREW) Network, the industry's premier business networking organization dedicated to advancing the achievements of women in commercial real estate. More than 10,000 CREW Network members represent nearly every discipline within the industry globally and have a presence in over 70 major markets.
Poonam Mathis, Stealthforce
The CEO and founder of StealthForce.com, Mathis has over ten years experience in real estate investment, private equity, and development. She is the former Global Deputy to the Head of Asset management at Partners Group. Her work is featured in the New York Times, Inc. Magazine, Bisnow, and more. Poonam is a current CREW Network member. Connect on LinkedIn.
Yulia Yaani, RealAtom
Yaani co-founded RealAtom, an online CRE debt exchange marketplace. Her past experience includes managing over half a billion in CRE investments for Global Partners and working in sales & marketing for Related Group. Real Atom is her third start-up venture. Connect on LinkedIn.
Olga Koroleva, CapitalBrain, Monetarex
An avid mountaineer, between summiting the world's peaks Koroleva is the CEO and co-founder of CapitalBrain by Monetarex, a sales intelligence platform. She has over ten years experience in the commercial real estate industry. Connect on LinkedIn.
Caren Maio, Nestio
The CEO and co-founder of leasing management and marketing solution Nestio, Maio has a diverse background working for top companies like Nike and the Wall Street Journal. She is an RE200 Mentor for MetaProp NYC and is a self-described power suit enthusiast. Connect on LinkedIn.
Jilliene Helman, Realty Mogul
Helmen is the CEO and co-founder of RealtyMogul.com, an online real estate capital marketplace. Before that, she was Vice President at Union Bank where she worked in Wealth Management, Finance, and Risk Management. She has been featured in The Huffington Post, Forbes, and Commercial Property Executive. Connect on LinkedIn.
Mallorie Brodie, Bridgit
A successful entrepreneur and CEO of Bridgit, Brodie was named to Canada's top 36 high impact individuals of 2013. She co-founded Bridgit, a communications platform for construction projects, while a graduate student at the Richard Ivey School of Business. Connect on LinkedIn.
Joyce Reitman, Motionloft
Motionloft CEO Joyce Reitman created five companies before working on her current passion of delivering big data intel on movable objects like pedestrians and vehicles. She has served as a CEO and CFO and worked in numerous industries, including finance with AXA Advisors and J.P. Morgan. Connect on LinkedIn.
Laura Schewel, Streetlight Data
Schewel advocates for advanced transportation solutions as the CEO and co-founder of StreetLight Data. She has authored several publications about sustainable transportation and is a National Science Foundation Graduate Research Fellow in Energy Engineering. Connect on LinkedIn.
Susie Algard, Officespace.com
Algard is the CEO of Officespace.com, a marketplace connecting tenants searching for local office space with local brokers. She has a proven track record of success, driving Whitepages.com consumer business from $0 to over $50 million in revenue. Connect on LinkedIn.
Linda Day Harrison, theBrokerList
With over 25 years of professional commercial real estate experience, Harrison founded theBrokerList, a virtual CRE network, to create streamlined operations for the CRE industry. She is also a partner at Manager Labs and founder of OnSiteOffice. Connect on LinkedIn.
Daphne Carmeli, Deliv
The founder and CEO of same-day delivery service Deliv, Carmeli claims if she wasn't a CEO, she'd like to be a stand-up comic. Her past experiences include marketing positions at WebMD and NetScape, founding Metreo, and consulting with Scale Venture Partners. Connect on LinkedIn.
Francesca Loftus, hOM
Loftus left TechMeetups to found wellness amenities provider hOM. The self-described task juggler teaches acrobatic yoga and trained for stage performance at venues across her native Canada and the U.S. Connect on LinkedIn.
Susannah Vila, Flip
Vila is the co-founder and CEO of Flip, a flexible leasing marketplace helping tenants escape leases and find subletters. The Columbia Business Graduate assisted building The Engine Room, a IT service helping social change agents maximize their data and technology resources. Connect on LinkedIn.