You Need 4URSPACE and Here's Why (Q&A)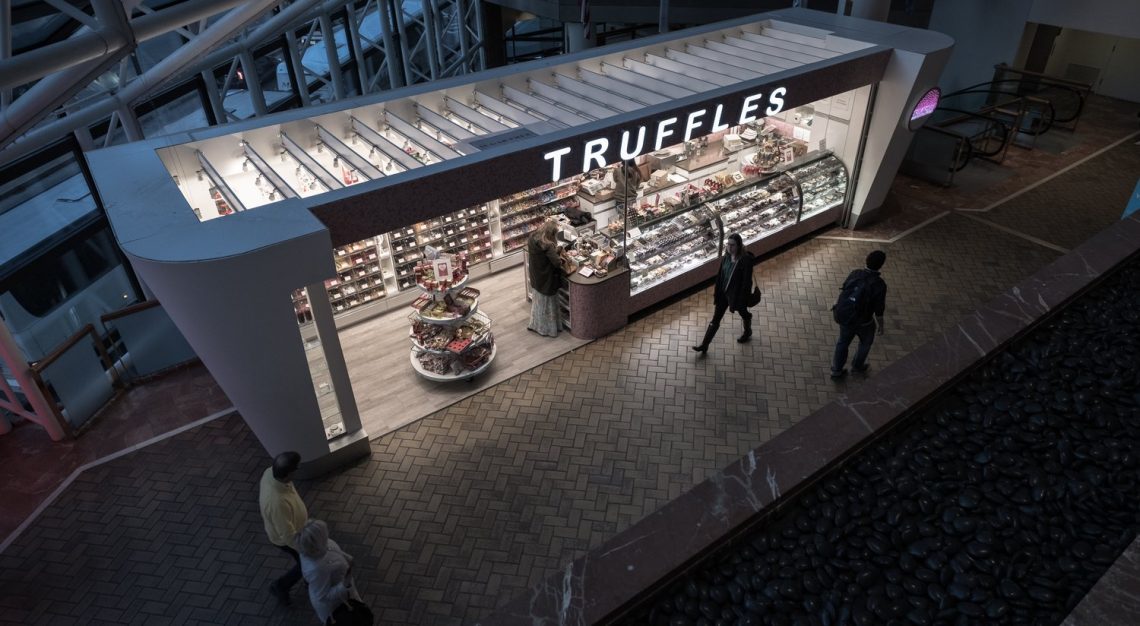 At Real Estate Tech News, we love learning the inspiration behind novel ideas disrupting the commercial real estate industry. 4URSPACE is one of those ideas revolutionizing how project managers and vendors connect. There's excellent work being done in the retail industry to create enhanced customer experiences through store design. The problem is, when you see or walk into a space with the WOW-factor, it's not immediately evident who is the General Contractor or Architect that built it. How does a project manager find the construction vendors that impressed them and consider them for their next projects?
The answer is in 4URSPACE. We recently sat down with founder and CEO Stefano Sanchini. His experiences as the former Director of Store Planning for Max Mara Fashion Group and the Senior Project Manager at Prada sparked the creation of 4URSPACE. He intimately understands the challenges behind finding the best contractors when launching a new store.
You have extensive experience working in the retail industry opening new locations. Can you briefly describe some of the challenges brands face when opening a new store?
SS: Michael, thank you very much for having me today.
When a brand decides to open a new location, they always take into consideration two major factors: time and money. How long it takes to build the location and how much is going to cost. In order to keep both factors under control, the brand needs to work with the right team and always have access to information to make the right decisions.
Choosing the right team is important. Just like when you hire new employees, you look at their past experiences and achievements and use those metrics to determine if they are the right candidates. Having access to information that allows you to choose the right company for your projects is today a challenge.
Our industry still requires brands to make several calls and emails to get an answer about a specific topic or find the information we are looking for. Meanwhile, we are used to just click a button to reserve a table for dinner. The way we communicate and interact in the commercial industry needs to change.
4URSPACE is described as a "matchmaker" for construction vendors. How exactly does 4URSPACE work?
SS: When a vendor posts its projects on 4URSPACE, we assign relevant tags to that company. Tag examples include the brands they have worked with, project locations, project types (food, shoes, apparel...), dates, and service provided (architects, general contractors…), and so on.
Those informational tags are used to showcase vendors to Project Managers based on the projects they need to complete.
For example, a Project Manager or Developer working on a Food & Beverage project can search for construction vendors and filter the result by Food & Beverage to find the list of vendors that have that experience and are better suited for the project.
4URSPACE will automatically match vendors with Project Managers based on both parties' profile information. For example, a vendor that has completed projects with luxury brands will be automatically matched with Project Managers that work for luxury companies.
Industry professionals often talk about improving efficiency or streamlining the workload. How will 4URSPACE address this common pain point?
SS: Having access to information is key to improve efficiency. 4URSPACE provides a quick and easy way to connect with construction vendors when you need to open a new location or remodel an existing store.
Since it is quick and easy to find a vendor, if you have a question about a specific topic, you can search the vendors that can provide the answer and contact them in one simple step.
We have recently created a new feature that allows Project Managers to send one or multiple requests for proposals (RFP) directly to vendors. The RFPs are saved on each user's dashboard, including all the information and files sent. This makes it easier for a Project Manager to invite vendors and monitor RFPs.
What benefits are construction vendors and project managers finding when they become part of 4URSPACE?
SS: For the construction vendors, 4URSPACE provides them with incredible visibility within the commercial construction industry. They "showcase" their company and services nationwide with a minimum effort. There is no such opportunity for them in order to be visible to a new client. Premium vendors also have access to a feature that allows them to introduce their company to new clients.
Project Managers have access to an incredible database. They can search vendors by state, city, mall, worked with a specific brand or by vendor name. They can also set up alerts to be notified when new projects are posted and view the vendors that have completed them. They can use the RFP feature to invite new vendors or the ones they already know to bid on new projects.
How is 4URSPACE disrupting the commercial and retail service industry?
SS: By automatically matching vendors with Project Managers, we are reducing the time needed for a Project Manager to find vendors and understand if they are the right companies for the project. When you see a new store, we answer the question, "who did that?", providing all the info about those vendors.
4URSPACE allows vendors to introduce their company to new clients, increasing their opportunities for new business.
What's next in the development of 4URSPACE?
SS: We are preparing to expand to Canada and on making the Project Manager/individual profile public. This will allow them to post their projects, plus network with vendors and other brands on the platform. 
Thank you, Stefano, for your time. Learn more about 4URSPACE and its benefits to retail industry service providers and Project Managers. Or, visit their website to create an account and start using 4URSPACE.