Zego Rebrands, Closes Funding on its Premier Digital Amenity Platform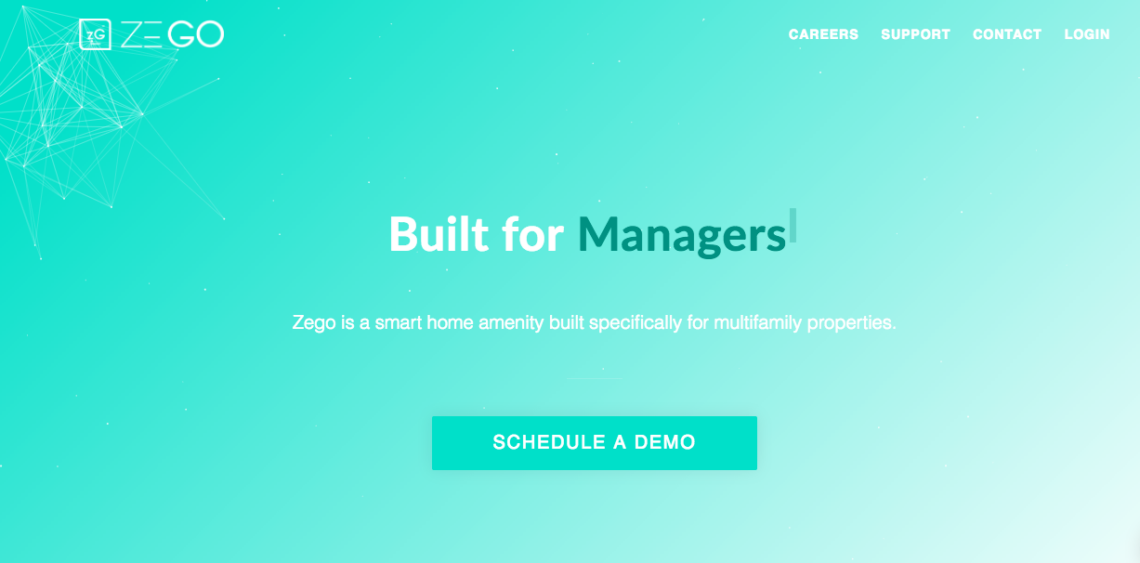 Digital amenities are highly desired among renters in the multifamily market. According to Multifamily Executive, smart apartment upgrades like smart thermostats and keyless entry are the next trend renters want in their residences. Now Zego, formerly known as CasaiQ, is making it simple to give tenants the digital amenities they want while saving property managers time and money.
How Zego Works
Zego's turnkey solution gives residents all the benefits of a smart home. Through the mobile app, residents remotely lock or unlock their door. They can supply a temporary access code, useful for letting in a maintenance worker, a dog walker, or a friend. Property managers and residents can automate thermostats or change the temperature on their smartphone or a computer.
Zego Helps Property Managers Add Value
Property managers have an efficient and cost-saving way to transform units into a smart home. The cellular-based solution means no more worrying about wifi or bandwidth.
With the Manager Portal, property managers or owners have every unit at each property at their fingertips from their computer or smartphone. Adding or removing residents takes a few clicks in the Manager Portal. Remotely control vacant units, ensuring the lights aren't left on and the thermostat running high. The same control extends to common areas.
With Zego, property managers gain savings through reducing energy costs associated with powering vacant spaces. Onboarding is simplified. No more paying to switch locks or cut keys.
Zego Poised for Expansion
Zego recently closed a $1.5 million funding round November 29 with capital invested by some of the largest apartment operators in the US, entrepreneurs like Toby Rush and Davyeon Ross, and venture capital investors like Techstars Ventures, and KCRise. Funds will help the premier amenity platform continue innovating and support deployment of its innovative product to several thousand apartment units waiting for the product.
Investor Scott Everett, CEO of S2 Capital and owner of over 10,000 apartment units, explained that Zego provides residents with a better experience while reducing the operating expenses and boosting net operating income.
"We have looked at some similar smart apartment companies and Zego represented the best combination of a quality product and proven team we want to partner with," said Everett.
Add value for residents by delivering the smart home technology they desire and create a better experience engaging with their property manager. Armed with a new funding and a new name, Zego is the answer to giving residents the benefits of a smart home while simplifying management for owners and operators.
Zego's digital amenity platform will streamline operations for properties of any scale. Learn more about starting with Zego.
DON'T MISS OUR UPCOMING CRE // TECH EVENT IN NEW YORK ON DECEMBER 7TH! TICKETS ARE ON SALE NOW!