Zenly and Oliver: Disrupting Residential Real Estate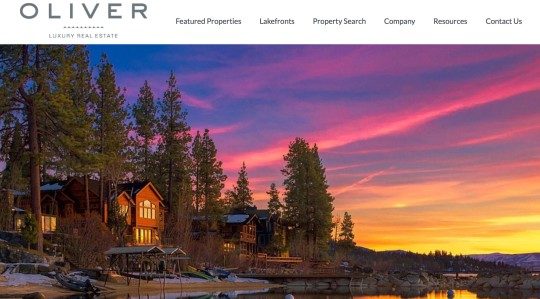 In an industry that seems to be continually changing, residential real estate brokers may find it increasingly difficult to scout new business. This is largely because sites like Zenly and Oliver are completely disrupting the industry by making it possible for clients to handle everything online.
Changing How Tenants Find and Rent Apartments
Finding your next apartment can now be accomplished without the need to ever leave your couch. For instance, Zenly gives users the ability to view video tours of properties online and then actually rent properties online. Consequently, there is no longer a need for tenants to leave home and make the trek to a broker's office to tour properties all over the city. If a client should decide to see a property in person, he or she can schedule an appointment online.
zenly*
Applications can also be handled online for even more convenience. Such services can prove to be incredibly beneficial in highly competitive markets. In fact, Zenly makes it possible for users to view upcoming apartments before they even hit the market. All listings on the site come directly from owners, thus eliminating the need for owners to list their properties with residential brokers. Zenly verifies all listings and states it will never pull listings from other sites, thus helping ensure that clients do not have to worry about competition from tenants on other sites.
https://www.youtube.com/watch?v=-b62i5wxOjM
Providing Concierge-Style Service to the Luxury Real Estate Industry
oliver*
Oliver is yet another site that is changing the face of residential real estate and could soon eliminate the need for residential brokers altogether. While Zenly focuses on the apartment side of the real estate industry, Oliver hones in on luxury real estate. Based in Tahoe City, California, Oliver has completed hundreds of millions in sales over just the last few years. Those sales have included luxury properties, new construction, and redevelopment. During that time, Oliver has developed a reputation for strong negotiation skills and quality exposure. Rather than waiting for buyers to come to their brokerage, Oliver works proactively to research and identify potential candidates who are well suited for each listing. By providing a personalized, innovative concierge-style service that focuses on the unique needs of clients, Oliver is completely changing how luxury real estate listings are handled, earning incredible marks in terms of client satisfaction.
With more sites like Zenly and Oliver popping up online, residential real estate brokers have found that their industry is more competitive than ever. As a result, it has become necessary for brokers to compete not only with professionals in their own geographic area but also with online sites. While it may be some time before real estate brokers are eliminated, the fact remains that the industry as a whole is changing, and in order to remain competitive, real estate brokers will need to learn how to be more innovative.