EVENT INFO + OVERVIEW
Over two days, thousands of startups, entrepreneurs, investors and commercial real estate professionals from around the world will attend the CREtech Los Angeles Conference at the historic Shrine Expo Hall. All of the major tech trends in office, industrial, retail and multifamily including CoWorking, Data, A.I., ConTech and more will be discussed by those leading the tech revolution in CRE. Attendees will have the opportunity to set up one-to-one meetings during our speed dating breaks, hear from the most sought-after thought leaders and meet the leading startups, investors, developers/owners and brokers, not to mention have a great time during our evening receptions.
For sponsorship and marketing opportunities, email anne@cretech.com or click here.
Venue
Agenda
Day One: Wednesday, March 27, 2019
Conference Kickoff and Welcome
Keynote Session: Inside WeWork
No other startup has impacted the commercial real estate sector like WeWork. With a valuation over $40 billion, WeWork has completely transformed not only the tenant experience but the brokerage and development sectors as well. In this first of its kind panel, CREtech CEO, Michael Beckerman, will sit down with four of the company's top executives to learn how the company operates internally as well as its short and long term strategies.

Moderator: Michael Beckerman
CREtech Talk: How to Scale, Leveraging a Strategic VC
Scaling your business can be a tricky process. What VC to pitch to, what to bring to the table, what they're looking for - all of these questions and more come up when it's time to grow. Finding the right investors requires due diligence. Join Americas Growth Lead at JLL Spark, Andrea Jang, as she walks you through how to strategically scale your business and find the right VC partner for you.
Sponsored by The Landis Group
Thanks to our networking sponsor
The Landis Group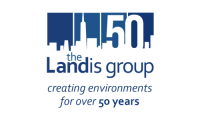 Panel: A.I. and the Coming Revolution in Commercial Real Estate
Learn from the leading experts in Artificial Intelligence on how it has the potential to completely transform every aspect of CRE from data to transactions and everything in between.

Moderator: Patrick McGrath
CREtech Talk: What's the Future of Smart Buildings?
What is the future of Smart Buildings? Hear from one of the leading venture capitalists in CREtech, Travis Putnam, Managing Partner at Navitas Capital as he presents his vision for the building of the future, including everything from occupant-centric control solutions, to AI driven operations, to the convergence of digital and physical environments.
Panel: The Convergence of Development & Tech
Learn from the leading office, retail and multifamily developers about they are integrating tech solutions into their developments. Also hear from the Co-Founder of Industrious about how Co-Working is now becoming an essential part of the mixed-use experience.

Moderator: Momei Qu
Sponsored by The Landis Group
Thanks to our networking sponsor
The Landis Group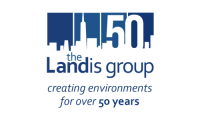 Panel: The Revolution Will Now Be Mobilized
Creating value at the interface between buildings and transportation in the age of electric vehicles, micro-mobility, transportation as a service, and autonomy.

Moderator: Elie Finegold
Keynote Session: Inside Prologis
Everyone knows Prologis as the world's largest logistics company with $92 billion in assets under management, but what many don't know is that the company is one of the most forward-thinking and active investors/adopters in tech as well. In this in-depth interview with two of the company's leading tech and operations executives, you will get a first hand view of how Prologis is on the front lines of the commercial real estate tech revolution.

Moderator: Michael Beckerman
Day Two: Thursday, March 28, 2019
Keynote Session: Penny Pritzker Interview with Nick Romito, CEO of VTS
Interviewed by Nick Romito, Co-founder and CEO of VTS, Penny Pritzker, former U.S. Commerce Secretary under President Obama, and Founder/Chairman of PSP Partners will deliver the Keynote Address and will speak about the "Future Of Work" and how technology is impacting the real estate sector.
Panel: Construction Tech - Building Towards Disruption
Pioneers of the construction tech space discuss their efforts to build better, faster, and more cost-effectively.

Moderator: Dave Bragg
Sponsored by The Landis Group
Thanks to our networking sponsor
The Landis Group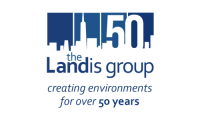 Panel: Los Angeles - A Profile Of A Smart City
Mayor Eric Garcetti has set a bold vision for Los Angeles to become a well-run and prosperous city for all Angelenos through a bold innovation agenda. In this first-of-its-kind keynote session, Fifth Wall Ventures Partner and a member of the Mayor's Tech Innovation Council, Natalie Bruss, will sit down with three of the city's top deputies across Technology (Aria Safar, Mayor's liaison to the tech industry), Transportation (Marcel Porras, Chief Sustainability Officer, Department of Transportation) and Design (Christopher Hawthorne, Chief Design Officer) to discuss how the second largest city in the nation is partnering with startups and incumbents across our sector to enact meaningful change.

Moderator: Natalie Bruss
CREtech Talk: 50 Year Overnight Success of Proptech
CREtech Talk: Beyond the Hype - Practical Data Science for the CRE Analyst
We've all heard buzzwords like "AI", "machine learning" and "data science", but what do they really mean? In this talk, we cut through the hype and focus on the practical benefits of data science for the CRE analyst.
Keynote Session: Top VCs in Commercial Real Estate Tech
Join the leading VCs to discuss key trends in commercial real estate tech. We have assembled an extraordinary panel of VCs from early to late stage, in all categories of commercial real estate, to offer an in-depth look at where the smart money is flowing in tech.

Moderator: Linda Isaacson