EVENT INFO + OVERVIEW
ABOUT
Join us for CREtech's biggest east coast two-day conference on October 16-17, 2019. Get an all-access conference pass to discuss all things real estate tech innovation with the most sought-after speakers, the leading startups, investors from around the world, motivated developers/owners and brokers. Our sold-out events are a must-attend for real estate professionals to network, discover and transform your business.
REGISTER
The commercial real estate technology revolution is here. Get ahead of the important trends and register today.
EVENT APP
All CREtech New York attendees now have access to our official matchmaking app, which allows you to view recommended connections, browse the attendee list, connect with your matches, and schedule 1:1 meetings in the Tech Connect Lounge. With more than 2,000 professionals coming to CREtech New York, our free matchmaking app provides simplified solutions to take the guesswork out of conference networking.
FAQ
Questions about the conference? Check out our FAQ here.
Venue
Agenda
Day 1 Keynote Stage: October 16
Welcome to Brooklyn and Dock72
An overview of this groundbreaking development and highlights of Rudin Ventures.
An Owner's Perspective on Tech
This solo presentation will highlight Boston Properties' tech initiatives and overall innovation strategy.
Sponsored by The Landis Group
Thanks to our networking sponsor
The Landis Group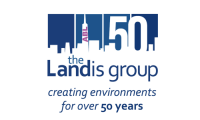 From Startup to Scaleup: How to Accelerate Growth with the Colliers Proptech Accelerator powered by Techstars
Technological innovation is changing the world at an unprecedented rate and the real estate industry is no exception.

Scaling tech startups can have a tremendous influence on any industry and historically this has created ripple effects which can even impact some of the largest incumbents. With the recent influx of technology startups and venture capital, how should the real estate industry respond?
Convincing the skeptics – the great proptech debate
As proptech investments peak and adoption ramps, has the industry finally reached a tipping point? In this keynote discussion, JLL Spark Co-CEOs, Yishai Lerner and Mihir Shah will debate the current state of proptech in CRE. The discussion, moderated by WSJ reporter Peter Grant, will explore how the industry is moving forward, where it's falling short, and whether the hype is warranted.

Moderator: Peter Grant
I'll Tell you What I Want, What I Really, Really Want: Ideas for Multifamily VC Investment
With billions being invested in new technology focused on real estate, especially in multifamily, it is surprising no one has asked the customer to describe the pain points which need to be solved. Hear from an expert using a rapid-fire, humorous approach to the business problems that they wish venture capital investment would target.
An In-depth Look at the Tech Behind the Largest New Urban Development in the World
You do not want to miss this extraordinary discussion led by Steve Weikal of The MIT Center for Real Estate and the lead tech executives behind Hudson Yards in New York, Kenneth Finnegan and Scott Evans.

Moderator: Steve Weikal
Sponsored by The Landis Group
Thanks to our networking sponsor
The Landis Group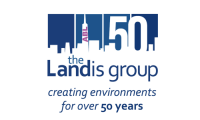 Bringing Families to the Forefront of Urban Housing with Kin
Hear how an iconic global real estate company and leading start-up came together to prioritize community, design, and technology to revolutionize city living for families.
Prologis Ventures: Changing An Industry
Within San Francisco-based Prologis, Inc., the global leader in logistics real estate, sits Prologis Ventures. Staffed by a specialized team of innovators and technology and venture capitalist experts, Prologis Ventures is part of a group of PropTech investors/adopters determined to reinvent an entire industry.

Prologis leases modern logistics facilities to a diverse base of approximately 5,100 customers across 19 countries, principally across two major categories: business-to-business and retail/online fulfillment. The company's forward-thinking approach to staying ahead of what's next has put it on the front lines of the commercial real estate tech revolution.

In this in-depth session at CREtech New York, Prologis Ventures' leading tech executive, Will O'Donnell, and one of the industry's long-time thought leaders, Geoffrey Kasselman, will discuss how Prologis is leading the way in bringing tech to commercial real estate.

Moderator: Geoffrey Kasselman, SIOR, LEED AP
Sponsored by Top Tenant Powered by Buxton
Day 1 Innovation Stage: October 16
How AI is Creating Property Value Today
Navitas Capital Partner, Louis Schotsky, alongside 3 portfolio companies: Matterport, Gridium and MeetElise share the experiences of utilizing AI to create value for customers.

Moderator: Louis Schotsky
In order to succeed in today's real estate market, you need data. However, owners and brokers don't need more data, they need better data to push their portfolio performance and capitalize on ROI insights. Learn how today's tech companies help their clients use data to achieve better ROI and outperform the market.

Moderator: Mollie Fadule
Meet the Hottest New Tech Companies of 2019
Hear from the founders and leaders of NAR's inaugural REACH Commercial Accelerator. These visionaries will provide an overview of their unique platforms and a sneak peek at future innovation in multifamily housing, vacation rental, lending, listing, smart office planning, and transaction management.

Moderator: Bob Gillespie
PropTech Without Purpose, Don't Buy It
In CRE as in life, technology is not a silver bullet; it does not solve all problems. Without a plan and purpose in mind, technology can create inefficiency and sub-optimal outcomes. So how do you harness PropTech and deliver powerful, real results?

Join HqO's Co-Founder and CEO, Chase Garbarino, as he calls out the misalignments that can drive stress in the relationship between PropTech and CRE owners, and create disconnected experiences for building occupants. Instead of simply equating technology with efficiency, he asks us to map technology to specific results for businesses and for people. You'll leave this talk knowing what it takes to create "purpose at your place".
How to Run a Technology Pilot and Win (or Lose)
You've got a big landlord on board to test your product. Now what? As a startup, how do you ensure the pilot converts? As a CRE owner or operator, how do you support implementation and evaluate performance? In this session, Eric Wittman, Chief Growth Officer at JLL Spark, will lead a discussion with PropTech startup CEOs and CRE industry veterans on the lessons learned from running pilots -- good and bad

Moderator: Eric Wittman
Day 2 Keynote Stage: October 17
Building Value with CRE's New Power Tools
EQ Office's President and CEO Lisa Picard will deliver a keynote presentation, "Building Value with CRE's New Power Tools." The presentation will address CRE's opportunities and challenges in implementing technologies and applying innovations to a legacy industry. She will highlight key trends influencing real estate value in the office sector providing new ways of thinking.

Following Lisa's Keynote, she will be interviewed on stage by Riggs Kubiak, SVP, Owner Strategy, Procore for Owners
Bridging the Gap between CRE and Tech
How do you integrate tech and commercial real estate to build a scalable CRE Tech platform? Join Ten-X President, Maureen Waters, for an informative and fun session on ways to bridge the gap (both internally and externally) between "CRE" and "tech" to build a successful CRE Tech company.
Sponsored by The Landis Group
Thanks to our networking sponsor
The Landis Group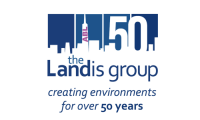 The Evolution of Fifth Wall: Venture Funds & Powering Corporate Venture Investment Programs
In this unprecedented presentation you will hear from the Co-Founders of the largest devoted real estate VC, with over $1 billion of assets under management, how they see the future of the CRETech sector taking shape, where the next unicorn is likely to come from and the ultimate impact that tech will have on the entire BuiltWorld.
#RETAS Pitch Competition Sponsored by JLL Spark
Sponsored by JLL Spark

Congratulations to the 2019 #RETAS Grand Prize Finalists, who are invited to participate in the
Pitch Competition at the CREtech New York conference. A Grand Prize Winner will be selected live in front of the largest audience of commercial real estate professionals.

Moderator: Andrea Jang
PROPERTY SEARCH & MARKETING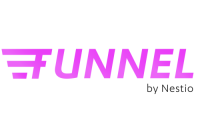 INFORMATION & INTELLIGENCE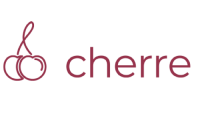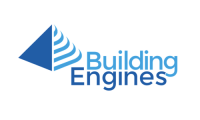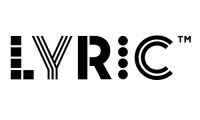 Big Data and Advanced Analytics in Real Estate: Beyond The Buzz
Perspectives from Every Angle
Lessons learned and insights on the future of the CRE tech sector from a former angel investor (Matterport, Procore, Warby Parker, et al.), startup employee (Bonobos, TellApart), Founder (Floored), CRE Executive (CBRE) who is now managing a new $100m+ PropTech VC called Zigg Capital.
New Perspectives on Venture Capital
Hear from a group of leading global investors as they grace the stage of CREtech for the first time and reveal their unique investment strategies.

Moderator: Minta Kay
Closing Party Hosted by JLL Spark - BY INVITATION ONLY
Looking for something to do after CREtech is over? Request an invite to the JLL Spark VIP closing party at the link below.
Day 2 Innovation Stage: October 17
To become a true category of investment and technology, what needs to happen next?
How to Adapt to Today's People-Centered Real Estate Market
Today's most in-demand buildings provide occupants with thermal comfortable spaces, clean air, and access to natural light and views representing an 'all in' approach that improves health, wellness, employee engagement and productivity of those who work inside.

In this session you will learn how developers, investors and brokers can adapt to today's people-centered real estate market and stay competitive.
The Accelerating Adoption of PropTech: How Can Real Estate Companies Apply Advancements in Technology to Improve Their Bottom Line?
Technological innovation is changing the world at an unprecedented rate and the real estate industry is not exempt from this transition.

"PropTech" has now become a commonly-used term pertaining to the intersection of real estate and technology. While technology enables everyone to do more faster today, the implications of an accelerated pace of change will become far more obvious to the wider industry five years in the future.

What is the range of strategies that you could be considering in order to take advantage of technological innovations for your real estate assets, for your overall portfolio, for your firm, for your clients and for your best practices? What are some examples of PropTech startups that have entered the market and found early success?

Moderator: Jake Edens
What Do Tenants Really Want? A Lot
Learn insights seen from the 15,000 actual tenants using the Truss platform. What trends and amenities will really attract your next tenants.
Innovation in CRE Tech is Now. Are You Living in the Past, Present, or Future?
A guide to corporate innovation and real estate technology through the lens of the largest corporate innovation platform in the world.