EVENT INFO + OVERVIEW
Join us for CREtech's biggest east coast two-day conference on October 16-17, 2019. Early bird tickets on sale now.
With over 2,000 professionals from around the world coming together for this extraordinary two-day event, YOU CAN NOT AFFORD TO MISS THIS.
CREtech will assemble the most sought-after speakers, the leading startups, investors from around the world, motivated developers/owners and brokers to discuss all things real estate tech innovation. Our sold-out events are a must-attend for real estate professionals to network, discover and transform your business.
The commercial real estate technology revolution is here. Get ahead of the important trends and register NOW.
Venue
Agenda
Conference Kickoff and Welcome
Company and Dock72 profile
WeWork: A Profile In Innovation
No other start-up has transformed commercial real estate like WeWork. From the tenant experience to brokerage and development, hear how WeWork plans to keep pushing innovation.
Sponsored by The Landis Group
Thanks to our networking sponsor
The Landis Group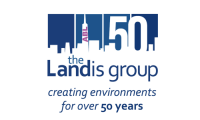 Subscribe to our newsletter for speaker announcements
Subscribe to our newsletter for speaker announcements
I'll Tell you What I Want, What I Really, Really Want: Ideas for Multifamily VC Investment
With billions being invested in new technology focused on real estate, especially in multifamily, it is surprising no one has asked the customer to describe the pain points which need to be solved. Hear from an expert using a rapid-fire, humorous approach to the business problems that they wish venture capital investment would target.
An In-depth Look at the Tech Behind the Largest New Urban Development in the World
You do not want to miss this extraordinary discussion led by Steve Weikal of The MIT Center for Real Estate and the lead tech executives behind Hudson Yards in New York, Kenneth Finnegan and Scott Evans.

Moderator: Steve Weikal
Sponsored by The Landis Group
Thanks to our networking sponsor
The Landis Group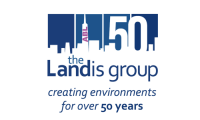 Subscribe to our newsletter for speaker announcements
Subscribe to our newsletter for speaker announcements
The Future of Work and How it Impacts the Office Space
Sponsored by The Landis Group
Thanks to our networking sponsor
The Landis Group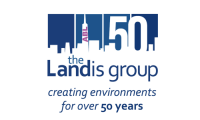 The Evolution of Fifth Wall: Venture Funds & Powering Corporate Venture Investment Programs
Big Data and Advanced Analytics in Real Estate: Beyond The Buzz
Subscribe to our newsletter for speaker announcements
New Perspectives on Venture Capital
Hear from a group of leading global investors as they grace the stage of CREtech for the first time and reveal their unique investment strategies.

Moderator: Minta Kay