CREtech+ Streaming Platform To Feature Larry Korman of AKA in "The Legends" Series Episode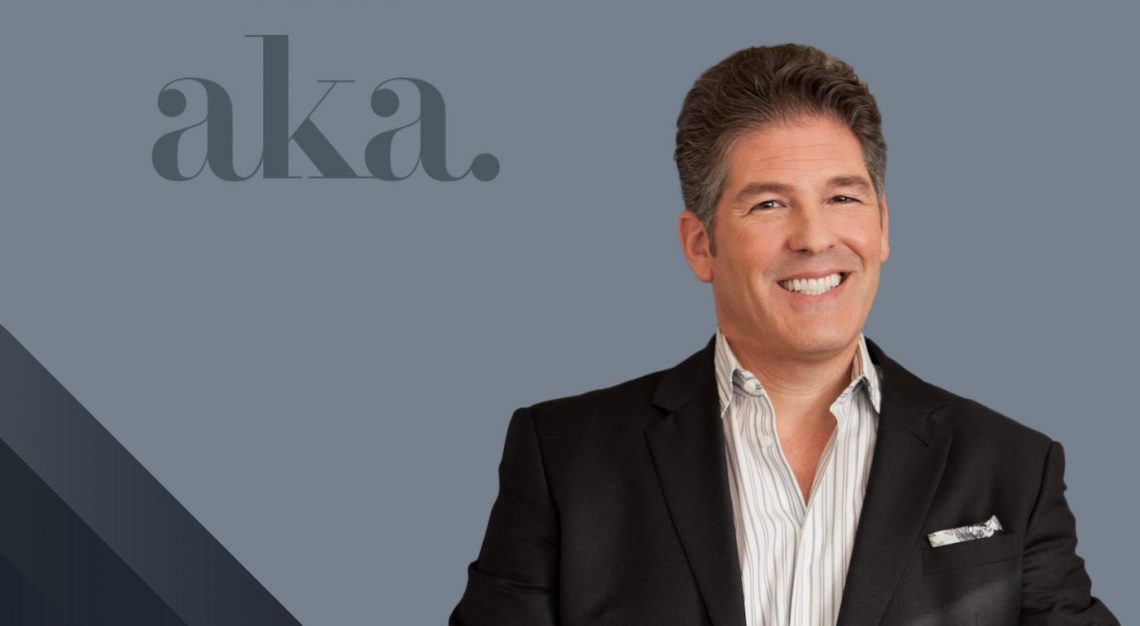 Larry Korman Selected As CREtech+ Legend For His Extraordinary Leadership And Contributions To The Commercial Real Estate Industry
New York, NY (June 28, 2021) — CREtech+, (www.plus.cretech.com), the video streaming platform devoted to innovation in the Built World, has announced that Larry Korman, President of AKA will be featured as a "Legend" in their exclusive new video series as part of the subscription service. The Legends Series will profile some of the most impactful real estate leaders in the history of the industry.  
Korman's presentation, "Setting a New Standard in Hospitality" will air on July 6th and discuss how he is adding personalization and value to AKA resident experiences through the use of technology. Watch the trailer here. 
The Legends Series is a curated collection of original videos produced by the CREtech+ team to showcase industry titans who have made historic contributions to the real estate industry. The Legends share their personal experiences of building their careers and companies, as well as lessons learned along the way. Browse through the video collection to discover The Legend's core management philosophies, commitments to innovation and their dedication to giving back and making a difference in the lives of so many others. 
This rare and exclusive series only profiles twelve icons a year that the editorial team at CREtech+ carefully selects for truly memorable subscriber experiences. Subscribe to CREtech+ today for full access to the Legends Series.
Larry Korman is President of AKA Hotel Residences and Co-CEO of Korman Communities, a fourth-generation residential real estate company that has developed 30,000 homes and 20,000 apartments over the past century. Today, Korman Communities consists of 24 unparalleled suburban and metropolitan locations within two brands: AVE and AKA (korman.com).
AKA was concepted in 2004, after Larry and his brother Brad recognized the need for luxury flexible-stay residences with hotel services. The collection consists of exclusive high-rise, extended-stay properties in key urban markets, currently with locations in New York City, Philadelphia, Los Angeles, Washington DC, and London.
The company-wide ethos of dedication to the resident experience flows directly from the Korman tradition of pride and commitment to long-term excellence. Larry oversees the partnership relations, branding, management, marketing, asset, development and design of the AKA collection.
About AKA
AKA, a division of Korman Communities, balances the style and hospitality of an intimate hotel with the space and comfort of a fully appointed luxury condominium. With premier locations in high-barrier to entry markets, AKA features a design-driven portfolio and first-class amenities and service. Designed for weekly and monthly stays, AKA offers spacious and sophisticated furnished residences with exceptional business, wellness and lifestyle amenities, within iconic New York City, Los Angeles, Philadelphia, DC, and London neighborhoods. Named by the BBC as the leading international luxury long-stay brand, AKA remains the world's most trusted furnished apartment provider. Through years of experience in the furnished apartment business, Korman identified a significant lack of luxury long-term accommodations in the United States. AKA is designed to meet this need in the most upscale markets and has emerged as the leading provider of luxury long-term accommodations. https://www.stayaka.com/
About CREtech
CREtech is Reimagining Real Estate. We are the largest international community of professionals devoted to technological innovation in the real estate sector. Our mission is to help the industry embrace, adopt and future proof their businesses. Our intelligence, streaming,  event and consulting platform inspires the next generation of ideas, processes and people to champion the world's largest asset class.
Learn more about our brands including CREtech+, CREtech Consulting and CREtech Climate.