A Leading Developer Embracing Content Marketing…Now That's Something To Write About!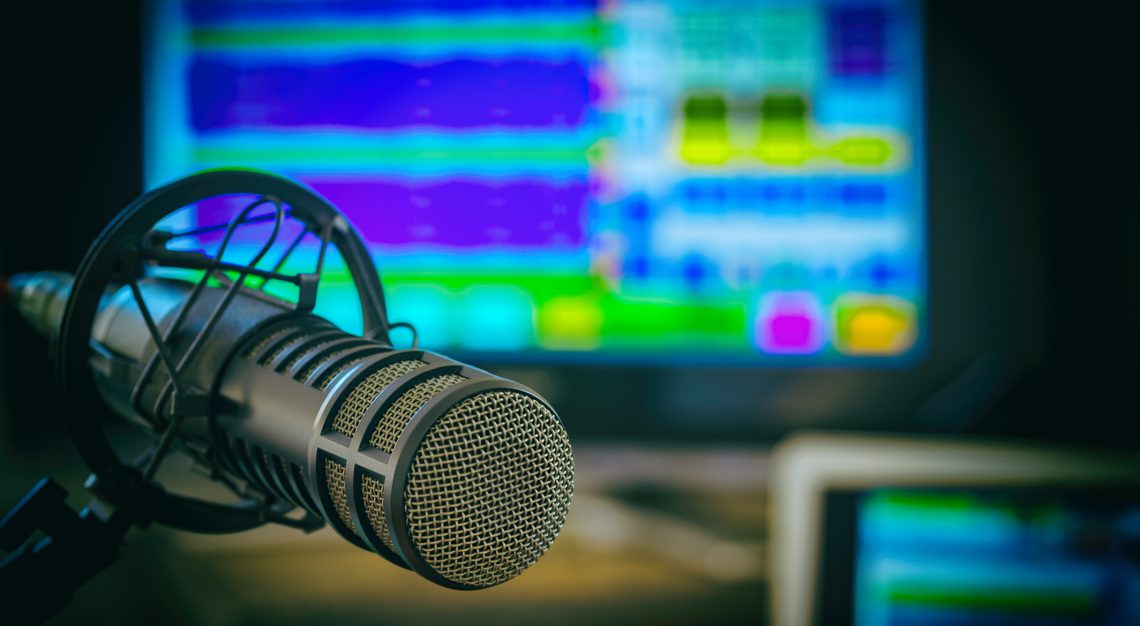 I had the pleasure of moderating a panel for Steve Nson of DMZ Stream last October. Great panel. And on that panel, I got to meet Chris Rising of Rising Development out of L.A., one of the cities most active developers. Really impressed with Chris and clearly his company has built a well-earned reputation for significant accomplishments in the markets they are active in.
But I was equally impressed with his company's marketing prowess as well. Totally leading-edge on many fronts. And so when Chris mentioned they were doing a podcast, I had to learn more.
One of the things I am most passionate about, besides tech, is content marketing. I talk about it all the time to anyone that will listen. How there is no better way to market your company or you as a professional than using content marketing, i.e blogs, social media and podcasts!
So besides raising the bar on real estate development, Chris and his team are trailblazers in content marketing as well.
Here are some of the excerpts of our conversation about their new Podcast:
Michael Beckerman: What's the background on the Podcast? Why now and what are your objectives with it?
Chris Rising: I get frustrated by the fact that the real estate industry is too exclusive and not very democratic. The best source of knowledge is from hearing the pros talk, which is often hidden behind the cost of a paid event. The industry has some great organizations that put on great panel discussions, like ULI, NAIOP, BOMA, and PREA. I wanted to move these discussions over to a podcast platform in order to make that information more accessible and convenient, especially since the podcast's audience has busy schedules. Podcasts are a 21st century public library and it only made sense to host them there.
MB: The theme of your podcast is "The Real Market" - what does this mean and what types of content will you be featuring on it?
CR: There are many groups that provide market data but it tends to be very generic, lacking nuance. The purpose of the The Real Market Podcast is to bring estate experts (people actually doing the deals) to real people. We will be talking with industry veterans — from investment sales brokers to urban planners and architects — discussing the details of what is leading to all that generic data. I want to make the real estate pros more accessible to those who work in the business or who just want to understand it better. Content will include topics like economic insights, how companies are working within office space or what retail is doing to energize a space, among others.
MB: Who are some of the guests you have lined up and what types of professionals are you targeting to appear in the future?
CR: We have talks lined up with Kevin Shannon, Andrew McDonald, Andy Cohen and Carl Muhlstein are working some big name people like Tom Barrack of CLNS and Roy March of Eastdil. Between my father's 45 years in the business and my 25 years, we have a pretty large Rolodex and I plan to use it effectively.
MB: Rising Realty Partners is one of the more active and respected developers in L.A. Do you see this podcast as a way to also tell the L.A. story as what's happening on the ground and also trend wise?
CR: Yes, LA is an ideal backdrop but our focus will primarily be on Western US markets as a whole, with regard to leasing and investment sales, as well as national and global capital markets. We hope to eventually expand it to a truly national market discussion and include many more CRE experts from around the country.
MB: If someone wants to appear on the podcast, how should they reach out to you? And also where is the best place to find the podcast to listen to?
CR: Parties interested in collaborating can visit ChrisRising.com/contact. Filling out and submitting that form will put them in touch with my assistant who can get something scheduled.
The best place to find/listen to my podcast is any place you can listen to podcasts! I typically like to use the Apple podcast app, or you can also listen directly at ChrisRising.com/Podcast.
MB: Do you personally listen to podcasts and if so, which are some of your favorites?
CR: Yes, I love podcasts. A few favorites are: The Tim Ferris Show, NPR's How I Built This, Awesome Office, Exponential Wisdom, Bulletproof Radio, Finding Mastery, Genius Network, Freakonomics Radio, Inside Strategic Coach, Lead to Win, Kevin Rose Show, The School of Greatness with Lewis Howes, Too Embarrassed to Ask, and Optimize with Brian Johnson.
Christopher Rising manages the day-to-day business activities of Rising, while also serving on its Investment Committee. Drawing on his experience as Senior Vice President, Asset Transactions at MPG Office Trust, Inc. (NYSE: MPG), Christopher is skilled at managing acquisitions and creative development. At MPG, he worked directly with the CEO to improve finances through debt reduction and restructuring.
In 2003, he founded his own company, The Rising Real Estate Group (RREG.) As the company grew, he seized the opportunity to partner with BPG and created Hamilton Capital Partners (HCP), an equity fund vehicle. RREG is also a principal in 626 Wilshire Blvd, a 156K square foot office building located in downtown Los Angeles.
He began his professional career as an associate at Pillsbury Madison & Sutro. He worked at Cushman Realty Corporation (CRC) under brokerage legend John C. Cushman, III. Christopher then served as a Director at Cushman & Wakefield of California, Inc. (C&W), joining C&W after its merger with CRC in 2001.
Christopher received his J.D. Law, Real Estate from Loyola Law School and his B.A. in History and Political Science from Duke University.
Christopher currently serves as a member of the Board of Regents of Loyola High School and chairs the Investment Committee. He is also Treasurer and a member of the Board of River LA and he chairs the Finance and Fundraising Committee. He is a member of the San Gabriel Valley Chapter of the Young President's Organization. Christopher is also a member of the board of LA Phil and the Board of Overseers at Loyola Law School.