A STARTUP BORN FROM WITHIN THE INDUSTRY…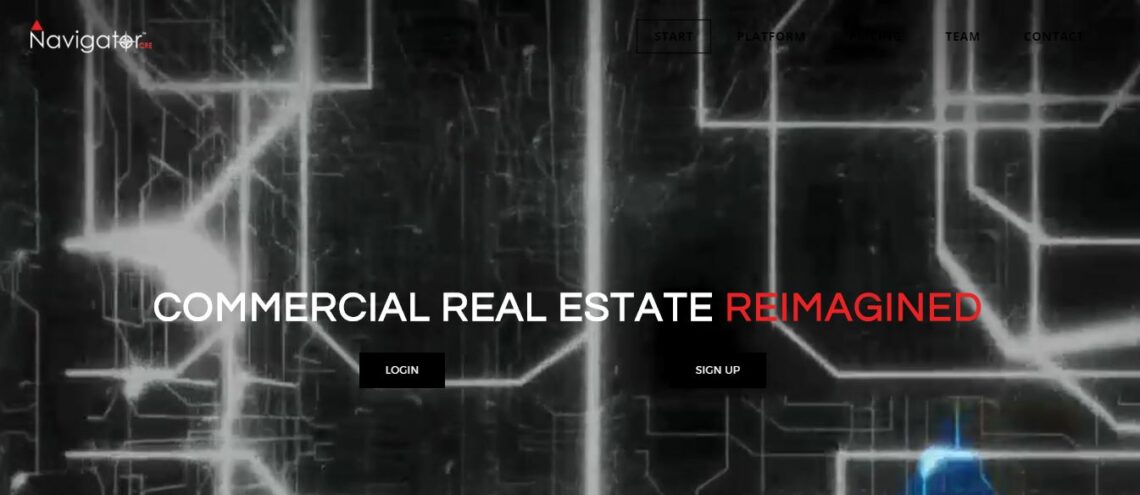 One of the most impressive startups I have had the pleasure of meeting is NavigatorCRE. For several reasons actually. The first being the Founders… seasoned real estate and tech entrepreneurs who took their own pain points in the industry and are solving it with their site. To me, that`s the best way to ensure success in the CRE tech space… scratch your own itch. Secondly, NavigatorCRE is a completely different spin on the data play in CRE tech… they don`t create the data, they take your data and give it life.
There are many, many data sources out there all competing with one another to offer a different slice of the pie. NAVIGATORCRE IS THE PIE! They make your own data more actionable, accessible and ultimately, more manageable. To me, that`s a friggin brilliant take on the whole data play.
I had the pleasure of meeting Russ Johnson and his Co-Founder Taylor Odegard at our recent CRE // Tech L.A. event at CBRE`s World Headquarters. I immediately asked for a demo of their product and, apparently,  so did 100 others! Everyone was floored!
But even more important to me than their killer product is the quality of the people behind NavigatorCRE. Both Russ and Taylor are among the nicest, smartest, most driven and passionate people I have met in this space. I, for one, am a big fan and routing for them.
Here are the excerpts of my conversation with Russ after the L.A. event...
Michael: What is your background?
Russ: 20 years with CBRE 1980-2000, Professional focus: Corporate Services, helped form several vertical practice groups including Postal Service national rep, Global Logistics Group, Food Group, Constructive redevelopment / reuse of obsolete corporate facilities and finally served as co-founder and SVP of the Structured Finance group offering Tax exempt bond financing to Research and Educational entities with BBB or better credit.
2000 to 2017, worked as a consultant and founder of several entrepreneurial ventures. President of a private equity investment entity, co-managing member of a Northwest winery, President of a real estate development entity, founding CEO of a Managed Services Tech company (end to end private cloud services to SMB), founded several non-profit organizations, chaired the boards of two organizations that merged to become Bakke Graduate University (offering Masters and Doctorate degrees in business and transformational leadership), Director of a family foundation supporting organizations that serve the underserved.  CEO, NavigatorCRE, May of 2015 to present.
Authored a book that will soon be available on Amazon:  Finding Billions, the one shift that changes everything.  A book about creating distinction within our highly competitive, globalized and rapidly changing world
M: What is the genesis of NavigatorCRE? 
R: In May of 2015 in a consulting assignment with a Wells Fargo Asset Manager. I recommended a vertical strategy related to his commercial portfolio and client segments.  He told me there was a team using game-changing technology that he had recently used in a transaction for one of his clients.  It enabled a portfolio and market to be instantly segmented / analyzed in the way I described and he referred me to Taylor Odegard (the brilliant ad talented inventor of the system) and Brett Hartzell at CBRE (a 30-year veteran, friend and business associate of mine).  I walked over to their office that day. They demonstrated the Beta system they`d been using for several years serving institutional investment entities nationally. Two weeks later, we formed a company to raise capital and build a scalable SaaS offering for the CRE industry. 
M: Why did you feel the industry needed such a product and what pain points are you solving?
R: The problem addressed by NavigatorCRE is complexity.  The industry, until now, has been satisfied managing vast data drawn from multiple sources, that is then stored in silos and static, analogue formats that don`t integrate easily.  This makes it time consuming and costly to manually consolidate, digest, analyze and present relevant Intel for business development and decision-making, market to market.  It also encumbers the motivation for field professionals to fully engage in the ongoing process of maintaining accurate data, with a common vernacular, in a collaborative context.
Layered on top of this non-integrated data are the many program applications offering a spectrum of functionality: CRM, data aggregation, geocoding, demographics, document storage, social media, assessor and title information, project management, virtual marketing systems, transaction facilitation, MLS services, electronic signature, analytics and Dashboards.  
Unfortunately, these programs operate independently from each other and require executives to jump from one program to the next, in some cases, dozens of times a day.  The total net result is: Complexity, costing both time and loss of context. Complexity is the enemy of speedy and effective decision making, the very foundation of competitive advantage.
Complexity is the problem addressed by NavigatorCRE so professionals can have both speed and effectiveness in relation to business development, strategy, decision making and execution.
M: How does the product actually work?
R: First:  Navigator is not a data provider. Client Data is uploaded into the system from multiple sources including internal, public and third-party licensed; it is blended into a single private pool that can then be animated into relevant visual formats to inform decisions related to individual properties, portfolios and whole market segments. Clients never lose ownership or control of their data. 
Secondly, Navigator configures teams with permissions, protocols, privacy and program integration serving the business purposes of its users.  NavigatorCRE does not seek to replicate the functionality of the many great programs that already exist. Rather, Navigator aggregates and aligns client program applications with proprietary technology, so members don`t have to exit the platform to access the information and functionality they want.
Clients are then able to instantly access, sort and visualize relevant live-data, documentation and business intelligence in the context of properties, portfolios and market areas, from any device, anywhere, at any time.  
Strategies can then be executed in collaboration with other team members, even on a multi-market basis (Teams, teaming with teams).  The ROI of shifting from static, nonintegrated, analogue methods to live-data, digitally aligned operations is enormous and measurable in terms of increased market share, revenue, profitability, cost and time savings and competitive advantage.
M: Who are the users of your product currently and what markets do you serve?
R: Institutional owners, advisors and occupants of commercial real estate. In the first 12 months of launch NavigatorCRE has uploaded over 7.7 billion SF of property data for 20 teams involving over 150 users operating in brokerage, property management, development and institutional asset management of Industrial, office, retail and multi-family products. We are now actively working to scale these early adopter teams within some of the largest CRE institutions in the industry 
M: Congrats on the huge success at the TechCrunch Seattle Pitch-Off. What was that experience like?
R: We enjoyed meeting, hearing from and being recognized by peers and venture capital sources as a game changing solution.  
M: A lot of your team comes from the real estate industry. How does that experience give NavigatorCRE a competitive advantage in the marketplace?
R: NavigatorCRE is a platform made for operators by operators with 75 years subject matter expertise between the 3 founders, and the profound development capacity of the 100-person development firm we partnered with to create the platform.  From there, we continued with innovations, patent filings, adding marketing, sales, account management and support resources to establish foundational traction and scale deployments.
M: Can you also describe your operation overall and talk about your incredible group of Advisors as well. What do they bring to the table?
R: The seed investors and advisors represent long term relationships with the founders and/or each other in CRE, SaaS, owner occupants, venture funding and user community platform development.  They include one of the largest multifamily developers in WA, the CIO of COSTCO, the founder and lead investor of Docusign, the Former CEO of Kelly Blue Book, the CEO of a global M & A firm, office and retail developers, and the CEO of a brand and branch strategy consulting company focused on Credit Unions. Together, they have leaned into the creation of Navigator with advice, capital, strategic relationships and in some cases, as customers.
M: What`s next for NavigatorCRE?
R: We are finalizing several very significant relationships and will align capital to scale delivery to the level of demand with series A capital partner commitments 2017 / 2018.
We will continue to innovate and develop the platform to align data, teams and program functionality as well as forge partnerships that add value to our customers and build a strong community around increasingly common system vernacular that enables teams to team with teams, and to scale into a system allowing "networks to network with networks".   
Our mission is to be integral to the success of our clients by helping them align their data, programs and teams so as to better serve their customers, clients and investors, and we are looking forward to doing just that.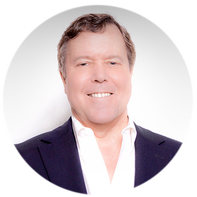 Russ brings a 30 year history in business and entrepreneurial experience including 20 years with CBRE as a market leader and Senior VP focused in corporate services, CEO of a private cloud managed services company, founding director of a graduate school of business and leadership, managing partner in a diversified investment company and director of a private family foundation. While at CBRE, he co-Founded the Corporate Finance Group and pioneered the development of national industry practice groups. Early in his career, Russ recognized the need within the commercial real estate industry for the alignment and integration of big data, programs, tools and teams to create value for owners, advisors and vendors. Russ is now committed to make NavigatorCRE widely available through a robust and affordable SAAS offering, for the entire CRE community of industry professionals.