ARE BUILDING OWNERS/MANAGERS REALLY GETTING THIS WHOLE TECH THING?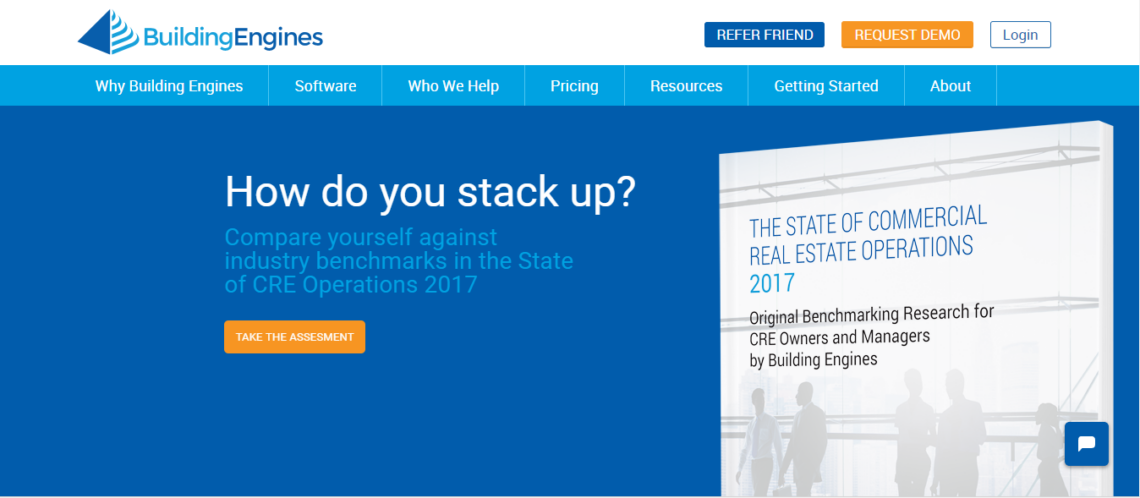 One of the dangers for all of us in the CRE tech space is that, for the most part, we live in a bubble. Our own bubble. As founders and entrepreneurs, we talk mostly to each other. We attend events with people inside the sector. We read content that is mostly focused on our tribe`s news.
But what about the customers? The end users? Every successful business, startups in particular, need to listen to their users. And, even more important, to the people NOT using their services. This is where the product roadmaps take shape. Where the marketing gets focused and targeted. And it`s where the real growth ultimately occurs. We need to listen to our current and future customers and truly understand their pain points, solving them accordingly.
With this theme in mind, when I saw that one of the most successful startups in the CRE tech space had conducted a survey of current and potential customers, I was intrigued. And so I reached out to their head of research to learn more about this recent survey they did with building/owners and managers and their views on tech.
You can check out the survey here and below are the excerpts of my conversation with Phil Mobley, Head of Research at Building Engines.
Michael: Tell us about the survey itself -- who was the sample group and what is the overall goal of the survey?
Phil: At Building Engines, our goal has always been to help Commercial Real Estate organizations improve their asset value through operations. We set out to understand specific ways High Performers—those commercial real estate assets with the highest rent and occupancy rates in their respective markets—operate differently than their peers in the marketplace. To do that, we surveyed more than 500 management teams, representing more than 900 CRE professionals at every level; asset/property management executives, general managers, assistant property managers, and building engineers.
M: What are some of the key findings that you found in your research?
P: We found that operating practices really do make a difference to building performance. There are a variety of practices that High Performers engage in more than their peers. These include tracking customer service performance, communicating with tenants in frequent and varied ways, and benchmarking operating expenses.
M: Was there anything that surprised you in the Report?
P: I would have expected High Performers to be more apt to staff more intensively than their peers—to employ more fully dedicated property management roles, for example. But that is not borne out in the data. Rather than throwing more people at operations, High Performers achieve more with the teams and technology they have in place.
M: If you were to summarize how a building owner/manager can become "Best in Class", what would you tell them to focus on as their biggest priorities?
P: First and foremost, commit to measuring your own management team`s performance. (You can`t manage what you can`t measure.) That means establishing standards for things like work order response time and tenant satisfaction and then tracking adherence to those standards. Being "Best in Class" also means comparing sentiment and operating results (like you do for expenses or energy consumption, for example) to benchmarks whenever possible. Finally, it means knowing where you stand with tenants all the time, not just when you`re about to do an annual survey.
M: Can you provide an overview of what Building Engines does?
P: Building Engines is an operating system for commercial properties. We enable digitized, automated workflows for today`s mobile management and engineering teams as they perform maintenance tasks, manage operational risk elements and respond to tenant requests. We are also tenants` primary interface with their workplaces, enabling them to create, monitor, and evaluate work orders; grant access to visitors; and keep up to date with what is happening at their buildings. In short, we help Commercial Real Estate properties perform at their best, reducing risk, and improving tenant satisfaction.
M: How does this Survey/Report fit into your overall marketing and content strategies?
P: The operational side of CRE often gets less media attention than the transactional side. But because our technology sits at the center of building operations for over 500 customers, serving over 1.5 billion square feet, we know firsthand how hard property management teams work to differentiate their buildings based on how well they run. The State of CRE Operations 2017 report proves the value that our constituents bring to their properties. It`s not only a set of data that we are able to capture and share because of our strong relationship with leading property management teams, it`s also part of our future vision.
Building Engines is committed to a larger objective to help elevate how operational performance is evaluated, from a historically subjective approach, to a data-driven and quantitative one. Every CRE property should be able to measure their performance, and prove the value of their operations.
M: What`s next for Building Engines?
P: We are excited to be working behind the scenes to support this new, data-driven approach to operations. Our mission remains the same: to help customers engage with their tenants and reach even higher levels of operational excellence. Stay tuned for exciting new capabilities coming in early 2018 and throughout the year against this goal.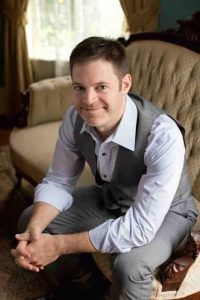 Mr. Mobley has been a consultant to the commercial real estate industry for over a decade, telling stories with data that help building owners and managers better serve their customers. He is a prolific writer on industry topics and a frequent speaker at educational conferences. At Building Engines, he is leading efforts to capture and share new insights gleaned from operational and tenant sentiment metrics. Before joining Building Engines in early 2016, Mr. Mobley served as a vice president at Kingsley Associates, a boutique commercial real estate consulting firm, where he led a wide variety of survey research and benchmarking projects. He later founded Koine Communications, a research and marketing firm focused in part on commercial real estate. His career also includes time as an advisor at Deloitte Consulting, as well as consulting at a leading consumer products firm and a major health insurance provider. Mr. Mobley holds a B.A. in political science and an M.B.A. from the University of South Carolina.