Attention Startups: The Dreamit Early Admission Program's Deadline is November 17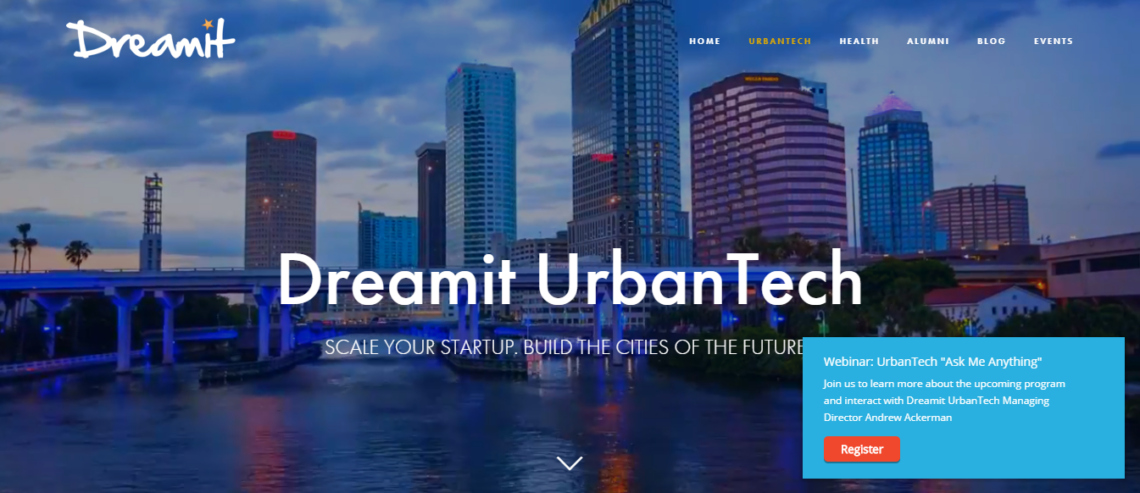 I am personally a big fan of Dreamit! The real estate industry is really fortunate to have such an amazing platform to help to incubate, mentor and scale early stage startups. And the world-class team of professionals behind this Accelerator are some of the most accomplished investors in the world.
Dreamit's newly announced early admission program allows startups to secure slots reserved for fewer than 50 interviews, more than a month in advance. Submission of an early application (deadline: November 17) prompts the Dreamit team to prioritize the application and let you know any good news by December 1. Good news includes securing a final interview slot and meeting with Dreamit team members, a select group of customer partners, and other industry and category experts.
Applying for the early admission program gives you an extra month to refine the pitch you will make during the final Dreamit interview, build rapport with members of the Dreamit team, become familiar with its features and benefits, and better plan for the holiday season and the program's event-filled 14-week schedule.
If you're currently stuck in that Twilight Zone between post-seed and pre-Series A, the Dreamit accelerator can be a friend indeed. Your company may be well on its way and gaining traction, but the resources (meaning money) are still limited, as are the funding options. Dreamit focuses on this bump in the road, which includes such lifelines as customer growth and paving the way for Series A.
Specifically, Dreamit provides startups with access to investors, a sales pipeline, and a network of resources. Dreamit companies are put in front of customers and strategic partners before they're matched with larger venture funds and investor groups for the Big Next Step.
It's a very good time to partner with Dreamit. Its website says that global real estate value is worth about $217 trillion, and "startups are just beginning to scratch the surface of digitizing this massive pool of assets." According to Pitchbook, 2017 is set to be a record year for real estate tech investing and is expected to exceed the $1B in investment into the sector in 2016.
Entrepreneur named Dreamit one of the top seven startup accelerators, notable for its two programs: Dreamit Health (for the health tech industry) and Dreamit Urban Tech (real estate and construction tech). As a result, Dreamit gives startups access to customers while integrating their products.
The objective: to propel the startups who will make cities more efficient, liveable, and data driven. Medium reports that Dreamit has partnered with Strategic Property Partners (SPP), which itself is a partnership between Cascade Investment, LLC (Bill Gates' investment arm) and Jeff Vinik. The goal is to integrate startups into the redevelopment of downtown Tampa. SPP's plan is to rebuild Tampa "from the ground up," investing $3B into its downtown so that it may become a multi-use smart city, or "a sandbox for innovation."
The project will encompass 9 million square feet (including 2.6 million square feet of office space) across 53 acres, with 5,000 new residences and 650 new hotel rooms. Companies involved in the project include JLL, Silverstein Properties, Skanska, Related, and Rudin Management Company.
Click here to find out more about Dreamit.
Don't forget to come meet me in New York on December 7th for CRE // Tech! Tickets are on sale now!
WANT MORE CONTENT FROM MICHAEL? CHECK OUT HIS #TALKSHOP AND ON THE STARTUP ROAD SERIES!