Bowery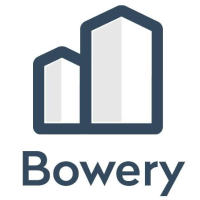 CONTACT
Noah Isaacs, Co-Founder, Bowery
John Meadows, Co-Founder, Bowery
THE SCOOP
Thanks to a referral from my friend Jeff Berman of Camber Creek who just made a Series A Investment in their site, I met up with the co-founders of Bowery, Noah Isaacs and John Meadows, in New York City recently.
Bowery is the world's first tech-enabled appraisal firm. Their technology delivers the first of its kind mobile inspection app that guarantees no data or information is lost in translations. Powered by big data, advanced technology, and extensive expertise, Bowery is destined to shake up the historically staid appraisal industry. These guys have built a tool that uses a property appraisal platform integrating a huge comparable database that delivers the final product within 5 business days. Unheard of in the appraisal business. All done through a safe and secure client portal.
What I loved about meeting Noah and John is that they launched this business the right way, in my humble opinion. They bootstrapped the site for two years having worked in the appraisal business for a few years and really understood therefore the nuts and bolts of how the industry worked. Recognizing that the appraisal industry hadn't really ever embraced technology, they saw first hand the pains of its inefficiencies. Bowery's technology team of seven software engineers is led by two Princeton grads with extensive startup experience, including third co-founder and CTO. They recently brought on a former Vice President from CBRE as COO and Chief Appraiser, a major milestone for the company.
These guys have the chops, industry specific knowledge and now resources to really shake things up in the appraisal industry.