CALLING ALL ANGELS!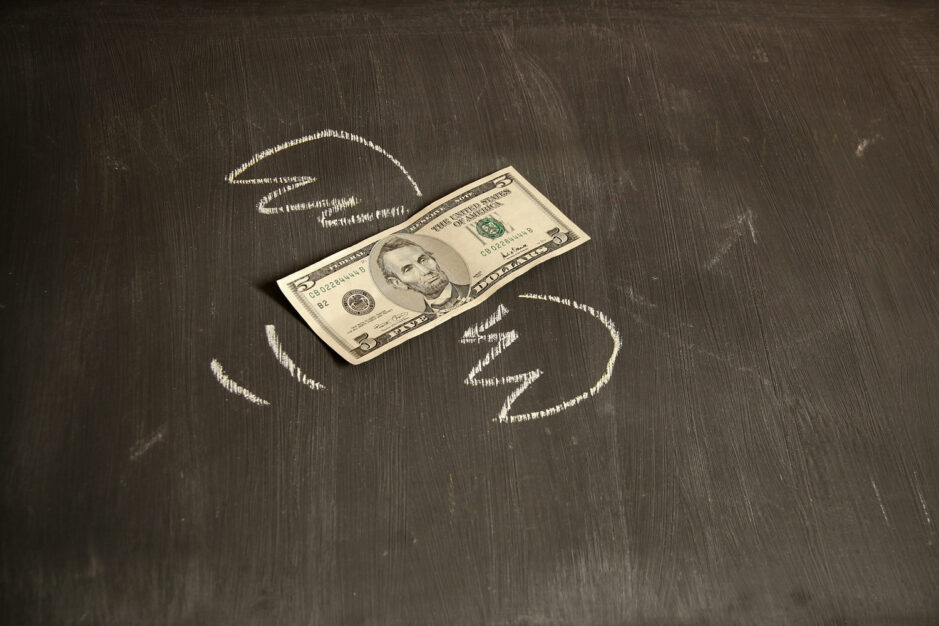 The CRE tech sector desperately needs Angel investors.
I am blessed that I largely self-funded my own site and was able to raise money from an amazing network of friends in the real estate sector. I also know that most startups don`t start that way and early stage funding is critical to their survival. So while the headlines are dominated lately by some really great funding news about my friends at Honest Buildings, Waltz, Reonomy, Convene, RealNex, Buildout and others, the real news is that funding in CRE tech is down. And while it`s not necessarily a sign of panic, it means that if you are a startup and in need of a few hundred grand (more or less) out of the gate,  it`s a really challenging time.
As someone who spends most of everyday talking to startups and investors, I am literally on the front lines of this funding challenge. I hear daily from some of the most amazing founders and startups who reach out to me and tell me about their dreams, aspirations and their big ideas. It`s a privilege to be in such a position to do this every day. I really, really love my job!
And I am also fortunate to talk to many of the top investors in the space as well. They are some of the smartest, most sophisticated and successful people I have had the pleasure of meeting. And they are doing as much as they can to invest in the next-gen of CRE tech sites and leaders. Firms like Camber Creek, Fifth Wall, Moderne Ventures, Canaan Partners, Index ventures, Dreamit Ventures, Navitas Partners as well as owners like Brookfield, Hines, Prologis and brokers like Colliers, JLL, CBRE. They are all leading by example.
But truth be told, there simply isn`t enough money flowing into the sector. Especially in the early stage.
I get it. There haven`t yet been any meaningful exits to make headlines in the tech community and therefore attract big dollars to the sector. I get that it`s still so early in CRE tech. And, of course, there`s still a lot of resistance to tech in the commercial real estate industry.
But I truly believe that technology will one day completely transform the entire commercial real estate industry, and even more profoundly, that it has the potential to also cost the industry thousands upon thousands if we don`t get in front of it. And what is needed now more than anything are investments in the next-gen of future leaders and sites that will ensure that there is a viable ecosystem where innovation is born, nurtured and adopted.
When you talk to the Founders, as I do, you see that they have amazing ideas and most have great technical chops. A lot are young and some are old farts like me. When you hang with the young ones in particular, they have so much passion that you can`t help but get inspired. They have such core conviction and enthusiasm to help the industry move from paper to digital, from old news to real time and from hardware to the cloud. Many of them are taking their "millennial" tech DNA and bringing it to this very brick and mortar industry that has not changed much in decades.
In Silicon Valley, the action in the early stage scene is thriving and it always has been. There is a culture that has always existed in taking moon shot bets on the earliest dreamers. And despite the fact that most don`t succeed, they keep betting on them. Why? Because they know that`s where the next Apple, Google, Facebook, Amazon and Microsoft come from. And I know for sure that we don`t have that culture yet. But it won`t happen unless a few investors really step up, and more start to make those kind of bets.
I love the commercial real estate industry. It has been great to me my whole career and I have so many amazing friends in the industry. But we need to get more of them to step up and step into tech by investing in early stage startups. We need to ensure that this industry continues to attract new talent, continues to innovate and as a result continues to be a thriving industry for generations to come. If not, just take a look at some other sectors that got left behind like retail and even financial, and others that tech is coming to disrupt like legal and insurance.
It`s not a question of "if", it`s a question of "when". And without a thriving early stage CRE tech  ecosystem, it won`t be a pretty picture long term for the commercial real estate industry.
So, if you`re an Angel Investor and you want to take a look at some amazing startups, reach out to me. I have plenty to share!
And that`s it for this particular rant!