Content Marketing Pay$ Off Big Time For BiggerPockets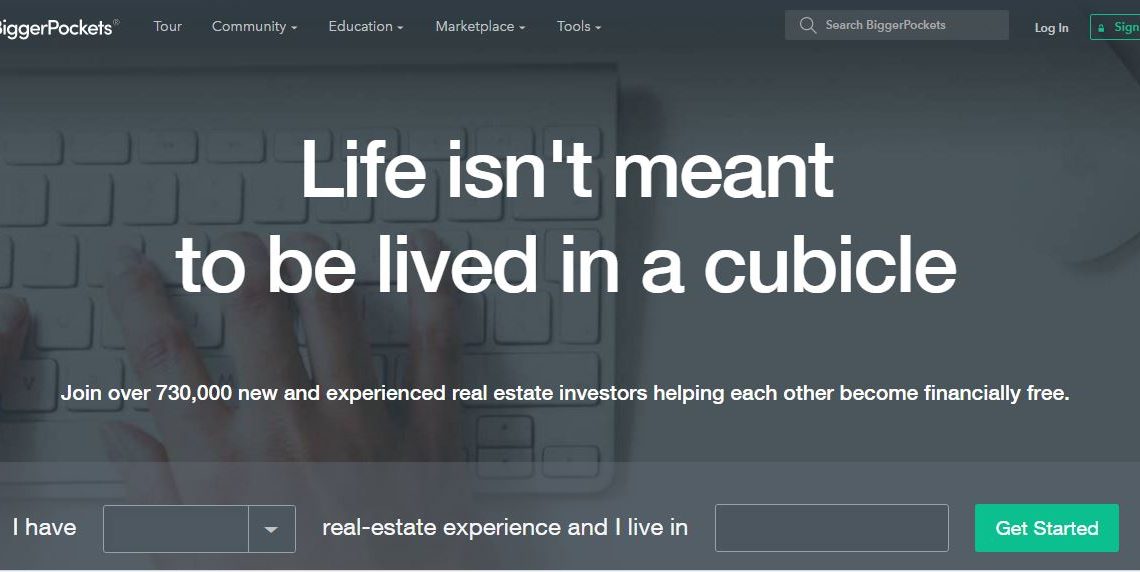 Q&A With Lauren Hogan, Director of Marketing at BiggerPockets
On a recent trip to Denver I had the pleasure of meeting with Lauren Hogan, Director of Marketing at Biggerpockets.com. WOW! I was blow away not only with the size and rapid growth of their company, but in particular how content marketing has played a huge role in their success. Blogging, podcasts (they have the #1 real estate podcast), educational content, social etc… all of these play a big role in helping BiggerPockets experience amazing growth.What I really loved hearing from Lauren was how they see education as the cornerstone of their entire platform. I have spoken with many, many startups over the past few years. Many are also very active in content marketing. But honestly, I haven't found too many that are doing it as well as Lauren and her team at BiggerPockets.
Here are some excerpts from your conversation… I hope they are helpful.
Michael: What's your background?
Lauren: Before joining BiggerPockets as the director of marketing, I was the senior digital manager at HomeAdvisor, the leading website for homeowners to find home improvement professionals, for nearly 5 years. While working at HomeAdvisor, I was also earning my MBA from the University of Colorado at Boulder. They have an excellent evening program for working professional and a strong emphasis on entrepreneurship which has been useful in my career.
M: Tell me about BiggerPockets.com- What's the short history? What does the site do?
L: BiggerPockets is the largest online community and educational resource for anyone interested in real estate investing. Founded in 2004 by Joshua Dorkin, BiggerPockets was built because there was no one place to find information about real estate investing. Today we have over 700,000 members and provide a variety of resources such as webinars, books, videos and the BiggerPockets podcast to help our members feel confident to invest in real estate.
M: What role does content play in the BiggerPockets.com platform and where does your content come from?
L: Content is a large component of BiggerPockets since we focus on providing our members with information about real estate investing. Our community includes new investors and experienced investors alike, and we source much of our content from our members. Our members have the firsthand knowledge and stories to share that make blog posts, videos and webinars useful. They (our members) help make real estate investing approachable because getting started in real estate investing can be daunting. We strive to educate our members through content to remove the mystery.
M: How do you use Content Marketing to build your own brand?
L: To help build our brand, we actively explore opportunities for us to share information on sites that are associated with real estate and/or investing. We have found that partnerships have allowed us to bring the BiggerPockets brand to a larger audience and share the unique perspective we have on non-traditional investing.
M: What social media platforms do you find are the most effective and how do you use them?
L: You can find BiggerPockets on Facebook, Instagram, Twitter, YouTube and LinkedIn but the one that we find the most effective is Facebook. We have found that our communities on social have grown organically, matching the grow of our business, however, we see the most opportunity in Facebook followed closely by YouTube and Instagram. Our social media manager has been using Facebook Live, Instant Articles and other features of Facebook to create fantastic content and leverage the ability to reach a larger audience by using the tools Facebook is providing.
M: I am personally a huge fan of podcasts. I understand your company podcast is the largest in the entire real estate category? What are some of the keys to your podcast becoming so successful?
L: Two things, consistency, and personality. The BiggerPockets podcast is hosted by BiggerPockets founder Joshua Dorkin along with long-time real estate investor Brandon Turner. There is a lot of energy and enthusiasm about real estate investing between the two of them and it is genuine. Each week they interview members of the real estate investing community and discuss what works, doesn't work and how to see success in real estate investing. It's extremely interesting and real, and I believe that is what has allowed the podcast to grow and be successful.
M: What advice would you give another real estate startup that wants to use content for its own customers as well as for its own brand building?
L: Leverage what you know. If you are starting a business, you are an expert in at least one thing. Use it to create value for your customers and your business. Also, explore opportunities to create different types of content and do not get discouraged if you don't see results right away. Building a business is a long-term strategy, stick with it.
Lauren is currently the Director of Marketing at BiggerPockets and responsible for the company's advertising spend and marketing strategy. Prior to joining BiggerPockets, she was the Senior Digital Manager at HomeAdvisor where she was responsible for the digital content strategy. She received her undergraduate degree from Western Washington University and an MBA from the University of Colorado, Leeds School of Business.
Connect with Lauren on LinkedIn.