CoStar and WiredScore…Is this the Start of Something Big?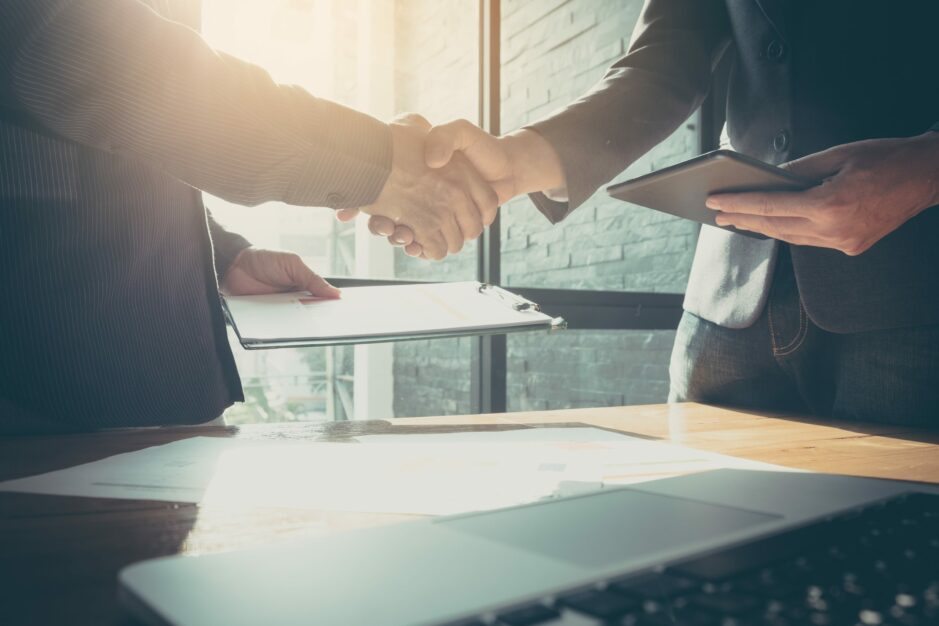 I know CoStar extremely well. My PR firm actually represented them from many years. I have several good friends that work there and have been meeting many new CoStar professionals at our CREtech events lately. All really great connections that are very focused on the tech sector.
So when I connected with Shaw Lupton at our recent CREtech Boston event and we chatted about all things tech, I was really curious to learn more about what the company was working on in the CRE tech sector.
Enter Arie Barendrecht. He is one of the smartest people, and just about the nicest person I have met in CRE tech. I was introduced to him years ago by my good friend Jeremy Neuer of CBRE and am also close with the folks at FifthWall, who acquired WiredScore last year (so I know Arie and his platform really well).
And so when I subsequently heard that CoStar and WiredScore had collaborated on a research and analysis project in the NY market my immediate reaction was…"that is friggen brilliant!"
While I know that CoStar is a company that always generates a lot of market chatter (to put it mildly), it's hard to argue with how successful and dominant they have become in the data and content side of the business. And seeing them increasingly active in the CRE tech space and working with market leaders like WiredScore, I wonder if this is a trend that will accelerate in time and we will see more collaborative examples like this one.
So I connected with Shaw and Arie to learn more about this collaboration and to try and find out what could possibly be next…
Michael Beckerman: What attracted you to work with CoStar? Was this relationship something you had been thinking about for a while? How did it come about?
Arie Barendrecht: WiredScore and CoStar have been working together since 2014 as data partners. Buildings that achieve Wired Certification are showcased prominently on CoStar so that Costar users can easily identify properties that have the best internet connectivity. Our goal is to make it easier for brokers & tenants to identify cutting-edge office properties and there is no better place to do that than the world's largest CRE database.
MB: CoStar clearly dominates the data and information ecosystem in CRE. Why partner with WiredScore? What attracted you to their platform?
Shaw Lupton: As part of a team within CoStar that advises building owners on their investments, I'm constantly on the lookout for innovative ideas that will benefit my clients. I knew internet connectivity was an issue for tenants through conversations with startups, who often sacrifice building quality in return for a better location. One area where tenants can't afford to compromise is internet connectivity. WiredScore is interesting to me because they provide a solution to the problem of understanding a building's digital infrastructure, and in doing so, they're generating previously unavailable data that helps us measure how the marketplace values internet connectivity.
MB: Tell us about your role in the Connected Buildings Report that Co-Star initiated?
AB: We're always digging into data to learn more about the value that Wired Certification can drive for building owners. So when Shaw and the CoStar Portfolio Strategy team told us they wanted to analyze our Manhattan building data set and observe trends comparing Wired Certified properties against non-certified peers, we were curious to see what they would be able to uncover.
MB:  What were the key findings of the Report? Main takeaways?
SL: The report, which focuses on the Manhattan office market, has three main takeaways: First, buildings with Wired Certification receive higher rents than peer buildings. Second, technology, advertising, marketing, and information (TAMI) tenants are more highly concentrated in buildings with Wired Certification. And third, Wired Certified Class B properties (awarded 3 out of a possible 5 Stars on CoStar's Building Rating System) generate the biggest lift in rent compared to non-Wired Certified properties, controlling for location and building quality.
MB: Anything surprise you about the findings?
AB: We weren't very surprised because of the anecdotes we consistently hear from leasing teams, but it is extremely gratifying to see data that proves buildings with Wired Certification receive higher rent than peer buildings. We've never had access to leasing data to properly evaluate this trend on our own.
I spend a lot of time advocating for CRE owners and developers to make investments in connectivity and to future-proof the tech infrastructure of their assets; to see those investments positively impact rental rates is a powerful message that Wired Certification is a key differentiator in today's market.  
MB: What advice would you give owners as a result this report and its findings?
SL: Building owners should think about improving internet connectivity as a way of raising rental revenue, particularly in Class B buildings.
MB: Do you anticipate producing more research analysis like this with CoStar?
AB: As we all know, Commercial Real Estate is now a data-driven, ROI-focused industry, and therefore we'll always be looking to uncover more data that is valuable to owners, developers, brokers, and tenants. We'll continue to share our data with CoStar and future projects with the Portfolio Strategy team might be on the horizon. We are also collaborating with the MIT Center for Real Estate on research and will look to share findings once that is complete.
MB: CoStar seems to be increasingly active in the CREtech community. Do you anticipate similar partnerships/projects with other startups in the ecosystem?
SL: Yes, I constantly meet startups whose work complements the work we're doing at CoStar. I'm particularly interested in solutions addressing the problems building owners face. A lot of the startups getting the most traction focus on leasing and tenant retention. With disruptors like WeWork pushing the marketplace toward more flexible lease terms, building owners need to think about new ways to maximize customer lifetime value and minimize churn rate. In a way, real estate is the ultimate user experience. Customers in pretty much all areas of the economy have grown accustomed to an ample selection of features and price points; the products with the best user experience will win.
MB: What else are you working on at WiredScore?
AB: We're continuing to grow our team outside of NYC into places like Toronto, Dallas, Chicago, and Los Angeles so that we can increase our on-the-ground support of landlords and brokers - we see this as a critical part of our growth. (And with that I'll make a quick plug -- we're hiring!)
Another big focus of ours this year is to expand the value of Wired Certification by deepening the consultative aspect of our business and serve our clients as their go-to advisors for in-building technology questions. After certifying 1,400 office assets around the world we've evolved our understanding of what makes a building truly innovative and best-in-class from a telecom perspective, and that puts us in a great place to be helpful.
MB: What's new at CoStar? As example I see the company is making a huge push into content with the hire of 60 new reporters.
SL: There is so much happening at CoStar! We're excited to expand our information and analytics offering with the hiring of 60 experienced news reporters in markets across the U.S., Canada, and Europe. This expanded team will provide reporting that directly addresses our customers' individual news preferences. For our consulting clients, we're excited to start rolling out a new business intelligence solution that we think will give building owners an edge by providing a one-of-a-kind view of their portfolio to help them measure, anticipate, and manage the market factors impacting their bottom line.
For the full Connected Buildings Report, click here.
Arie Barendrecht is the CEO and Founder of WiredScore, the first and only international rating standard for the quality of internet connectivity in buildings. helps landlords design and promote their buildings' great digital connectivity to tenants. The internationally recognized digital connectivity rating system for commercial real estate WiredScore launched Wired Certification in partnership with Mayor Bloomberg and the City of New York in 2013. Since then, more than 400M Sq. Ft. of office space has been certified across North America and Europe.
Prior to founding WiredScore, Arie was a Consultant at Boston Consulting Group in New York City with deep experience in growth strategy for technology & digital media companies. Arie graduated from the University of California at Berkeley with a BA in Political Science and a BS in Business Administration in 2002, and received an MBA from the Wharton School in 2010 with a focus on Entrepreneurship.
As a Senior Managing Consultant at CoStar Portfolio Strategy, Shaw Lupton helps lead a team that provides data, analytics, and advice to investors with more than $1T in capital at risk in commercial real estate. Over more than a decade as a manager and consultant within the strategy division of a Forbes Most Innovative Growth Company, he has advised some of the world's most sophisticated owners and lenders on which markets and product types to target at different points in the business cycle, how macro- and microeconomic risks will affect project-level returns, and how to communicate it all to investors. He has held several volunteer positions with the Urban Land Institute, where he co-founded the Boston Real Estate Technology Council and is a founding member of the North America Technology & Real Estate Council.
Prior to joining CoStar, Mr. Lupton was an analyst for the capital markets and finance group at Boston Properties, where he performed acquisitions underwriting, credit analysis, and lease structuring. He was also a founding team member of the Boston-based real estate private equity fund Westport Point Capital, an exclusive joint venture with Prudential Real Estate Investors. Mr. Lupton earned an M.B.A., an M.A. in International Economics and Finance, and a B.A. cum laude in Economics from Brandeis University, where he serves as an adjunct professor in the International Business School.