Coworking/Co-Retail Combo is the Future of Retail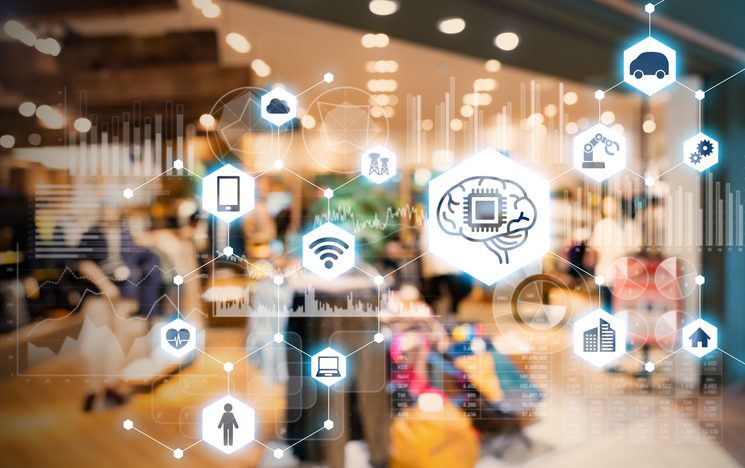 Amazon is an easy scapegoat for the ever-changing world of retail. Cities, brokers, and retailers are inclined to point fingers at Amazon for their every problem, but this type of blanket blame overlooks many of the significant trends shaping the future of retail. And sure, Amazon likely acted as a catalyst for many key aspects of these trends, but now that the ball is rolling, several futurists, entrepreneurs, and startups that I've talked to agree: Mixed-use is the beacon of hope for an industry prone to doom and gloom. 
In core urban markets (NYC, SF, LA, etc.), jobs are more competitive and people are working longer hours, as such people are spending less time in their apartments. Weekends are reserved for friends rather than shopping, and that's a fundamental shift in people's behavior, particularly millennials, who have already redefined work as we know it. Outside of work, for example, this group doesn't prioritize the time it takes to try on clothes when clothing subscription businesses like Rent the Runway will drop new fashions right at their WeWork—this cohort just doesn't have time to seek out "experiential retail experiences."  
Retailers need to meet their customers where they already are: working. Expectations within coworking already expand far beyond the traditional office—encompassing community-based spaces that seamlessly integrate new technologies with member programming. Retail is a natural extension, given coworking locations have physical space and an audience. 
Similar to mass urbanization, coworking is a "colony" of workers in a "central-geo" location. Companies like WeWork, for example, have a hive of workers ready to consume. WeWork spaces have, nearly from day one, integrated aspects of retail through "WeWork's Honesty Market—a self-serve store where members can pick up a snack or beverage." WeWork has a captive audience—they can push a button and market products and services to their "community." After testing the WeMRKT concept a year ago, they are doubling down. Journalist Suman Bhattacharyya notes that the coworking giant "plans to open 500 more WeMRKT stores over the next couple of years, along with an e-commerce store"—these new stores are a loyalty play that essentially are "letting member direct-to-consumer companies market their products to a friendly audience."
WeWork is not an isolated example. "Coworking space hosts are increasingly including retail space as a perk for members," according to journalist Andria Cheng. And although retail "pop-ups" at coworking spaces often act as retail incubators for startups and online brands, brick-and-mortar anchors have also begun to see the natural integrations between coworking and co-retail. Cheng notes that "fitness chain Life Time will open Life Time Work, which includes coworking space so people can exercise, work and shop all at the same time, reflecting the ever-bigger retail mixed-use trend." Then there's coworking giant Industrious, which struck a deal to "operate coworking locations at select Macerich properties, complementing top-drawing retailers including Apple, lululemon, Sephora, Tesla, [and] Nordstrom."
JLL's research encompasses 75 locations spanning more than a million square feet shows that "coworking in retail properties will grow 25% annually during the next 5 years." It's clear: Co-retail married with coworking will chart the course forward for physical spaces. There is a future business model helping the next generation of indie coworking establishments take this concept to the masses. Short-term space providers AppearHere, Storefront, and Peerspace will accelerate the mixed-use retail trend. Indie brands immersed in communities comprised of curated potential customers are the most likely to build the unique and personalized retail experiences required to capture attention, and work spaces are the most likely route to foot traffic. Either way, the future of retail is here. Get your work on.