Millennials are redefining work as we know it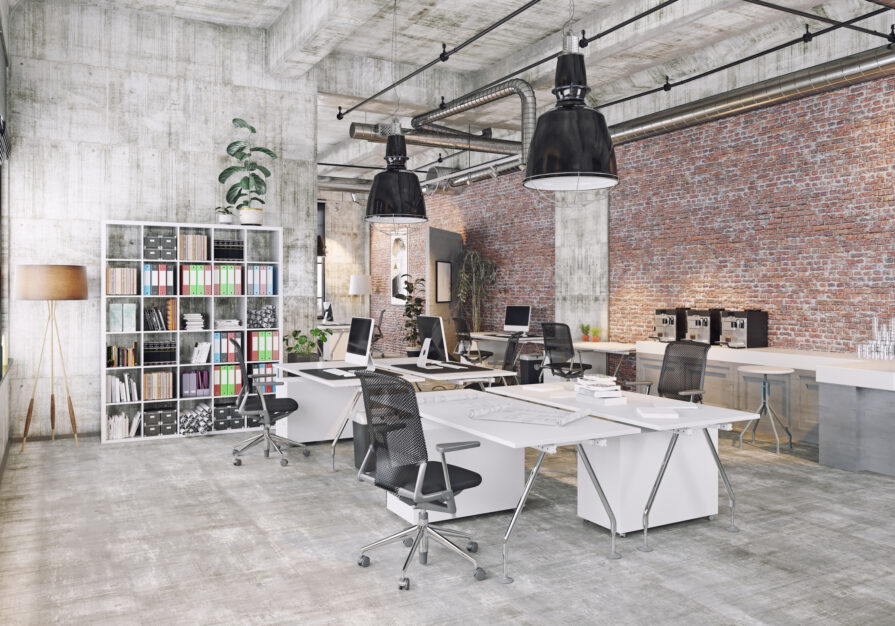 Read the tech papers for most any industry these days and headlines announce the dawn of a new era for that industry. The millennials are coming and they're upending everything. Hyperbole? Not really. Millennials—and their younger Generation Z counterparts—are entering the workforce in droves. As these workplace demographics change, the priorities of the rising generations become the force shaping commercial real estate processes to fit a new mold.
As millennials redefine the purpose of space in both office and multi-family, age old practices simply won't cut it anymore. The millennial approach to work has shifted expectations for what an office space should deliver. According to Ambius, "In the new cohabitation spaces, the walls are coming down and allowing companies to share the same space, resources, and sometimes even talent." Millennials find comfort in community collaboration and prefer informal setting—as such, traditional office spaces are now giving way to modular layouts designed for collaborative work experiences.
Spaces that better foster collaboration are just one element—they need to do even more to meet millennial expectations. Ambius also notes that the Experience-Driven Spaces trend is "highlighted by employee-focused and specialized enhancements aimed at developing overall wellness, cultivating happiness, community-building, and boosting morale for everyone from interns to top-floor executives."
Real estate companies are already adjusting their strategies. Recent investments from Convene and Industrious both cater to this evolving market. Convene formed "a strategic partnership with Hydra Studios, a network of elevated wellness spaces that provide a place for members to workout, shower, nap, meditate, and more." The first Hydra Studios location with Convene will open this summer. Equinox meanwhile announced it's teaming up with coworking operator Industrious to "offer furnished office space near the fitness company's upscale gyms, the latest sign that the office, fitness, and hospitality industries are starting to converge."
Demanding Push-Button Ease
These new trends driving CRE tech stem from a need to meet expectations dissimilar to any previous generation. Millennials are the new real estate occupiers and practitioners, and they have grown up in an on-demand world. As noted previously, "millennials taking over the workforce have articulated their expectations. They expect technology to complement and enhance every aspect of their life—that means seamless integration." They expect their offices, homes, and services to deliver tech-enabled solutions at the push of a button.
Millennials are not only the largest demographic the U.S. labor force making demands now—35% of American labor force participants are millennials—but they're here to stay. As of 2017, 56 million millennials (ages 21-36 in 2017) were working or looking for work. By 2025 millennials will make up 75% of the workforce and will be in management and leadership positions.
With this dominant presence will come industry changes flowing directly from their approach to work and life. As much as they will redefine work as we know it, they're also eyeing multi-family trends with this same level of tech-enabled upheaval. Although a number of key factors have gone into the emergence of coliving as a new asset class, it's the convenience, affordability, and community embedded in modern coliving models that appeals to millennials.
Greystar's groundbreaking deal with Hello Alfred, the space-creating home-operating system, is a telling sign, where "residents at select Greystar communities are able to leverage Hello Alfred's human-centered technology and hands-on hospitality services to take care of daily tasks including home cleaning, laundry, pet care, travel planning, and beyond." Brad Geiwe from Fifth Wall talks about how Amazon is partnering with operators "like AvalonBay to take control of package rooms through Amazon Hub [to] improve residents' experience receiving their many deliveries." It's also hard to ignore Amazon's billion plus dollar acquisition of Ring as a telltale sign of the importance of convenience for space operations.
Reading Our Industry's Signs
The definition of space is shifting. It's obvious outside of real estate, too. Travel is another industry increasingly colored by millennials' preferences. Hotels are what baby boomers grew up with; home stays were extremely fringe. Sure, there was your odd uncle who had traveled internationally in the '60s and '70s and spent the rest of his days telling tales of the local families who offered him shelter, food, and good conversation. But he was certainly not the norm.
Now, a Hipmunk survey found that "44% of millennial travelers prefer local host rentals to hotels, and a survey by Expedia noted that 62% of millennials were willing to extend their travel after a business trip to experience local life." Millennials travel longer than previous generations, and they're booking their trips in entirely new ways—"they look to aggregators, online travel agencies and metasearch engines for deals; and they rely heavily on peer recommendations and reviews," according to BCG via Knowledge@Wharton.
Although millennials may not "know how technology actually works," says Jason Dorsey, the millennial co-founder of research firm The Center for Generational Kinetics, " they "just know [they] cannot live without it."
Every generation to come see tech dependency as a facet of modern life. They expect it to work at the push of a button, and they expect it to do nothing less than enhance and better their lives on every front. You can't retreat to what's worked in the past. No matter what, take a cue from Apple and simply make your technology work. The commercial real estate landscape will again never treat space the same and you must rethink everything to thrive.