The Blank Slate Groundswell in CRE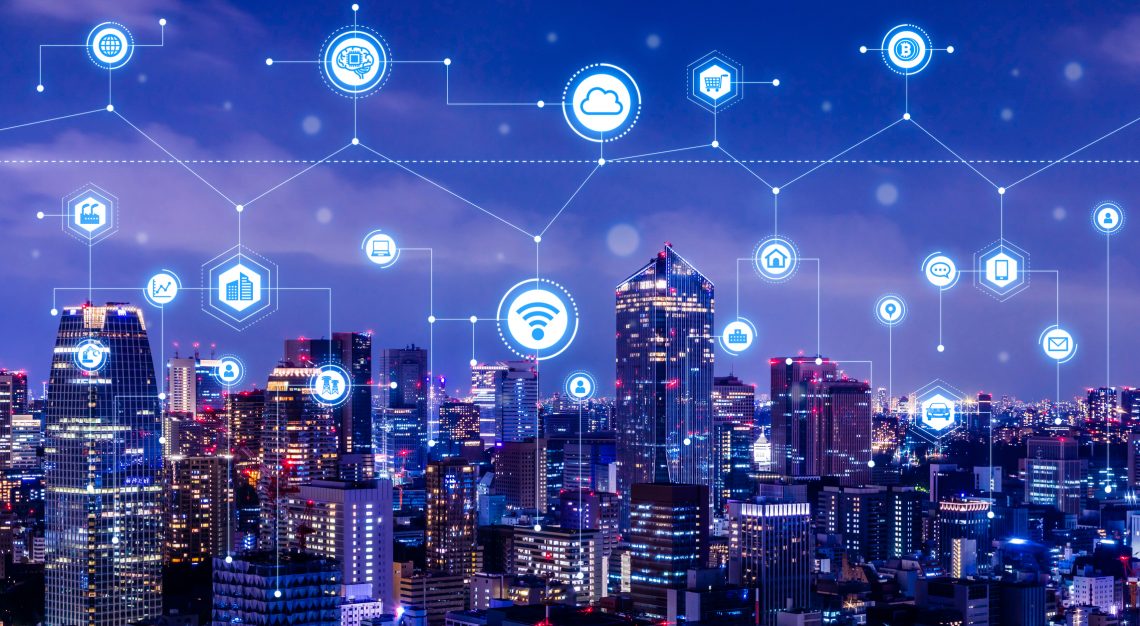 When I step back and think about where we are in CREtech, I'm continually inspired by the extraordinary passion of entrepreneurs working and fighting to bring innovation to market. With few outside forces mandating a tech revolution, the sector historically eschewed the changes it would take for tech to dramatically alter CRE.
That is no longer the case.
The true tech revolution in commercial real estate is here. It's being built from the ground up. And it's being built by the sheer will and force of rising generations that think completely differently.
Millennials are the largest generation currently represented in the U.S. labor force—"more than one-in-three American labor force participants (35%) are Millennials" according to a Pew Research Center analysis of U.S. Census Bureau data. What's more, the oldest post-millennials—those born after 1996—have already begun entering the workforce, too.
This is significant.
Millennials live each day with a passion for tech, and they expect technology to seamlessly integrate into their lives. They will become the single largest driving force behind unparalleled innovations in our urban centers—their preferred destination. Attracting and retaining this workforce requires cities to become epicenters of innovation.
Inside the Smart City Revolution
Already, major cities across the globe are integrating Internet of Things (IoT) technologies into mobility/transportation, public safety, healthcare, and productivity. The technical underpinnings of building a data-centric world are just one aspect of the coming revolution according to Windsor Holden, head of forecasting and consultancy at Juniper Research. He notes: "We can't overlook the importance of the real human benefits that smart cities have. Connected communities, municipal services and processes have a powerful impact on a citizen's quality of life."
Toronto is among the top smart cities leading the charge in urban innovation with Sidewalk Toronto tackling pressing issues such as energy use, housing affordability, and transportation. The initiative aims to "combine forward-thinking urban design and new digital technology to create people-centred neighbourhoods that achieve precedent-setting levels of sustainability, affordability, mobility, and economic opportunity." Dynamic solutions in the works include:
hexagonal, concrete modular pavement plans that will use embedded LED lights to change colors and signal changes in street use, contain heating elements to clear ice and snow, and a permeable surface able to absorb stormwater or melting snow.

an underground tunnel network capable of handling waste and deliveries.

retractable "raincoats" that attach to buildings for use during rain and snow.
Each of these innovations increases the usability of these spaces. Heated sidewalks and awnings potentially keep bike lanes and sidewalks in use year-round, and the hexagonal tiles would be easily swappable, eliminating extensive road works and lane closures.
Toronto's project will revitalize and reimagine its waterfront, and it's not the only city implementing innovative technology solutions on existing spaces. According to Juniper Research, "Singapore is the best performing smart city globally ahead of London, New York, San Francisco, and Seoul." Virtual Singapore is a 3D model of the city that has allowed government departments to plan more effectively, and to seamlessly link private and public enterprises in the push for an ever smarter city.
Urban innovation, however, is moving far past revitalization and retrofitting. New developments are a massive part of urban innovation, and this is where smart city technology solutions are baked into developments from the ground up. These are a few urban projects happening in cities across the U.S. right now.
Hudson Yards

is a brand new master-planned "smart neighborhood" in NYC (open but due for completion in 2026) that will contain tech straight out of the dystopian film

Gattaca

according to The Real Deal

, including biometric handprint access for tenants, massive data collection and surveillance, tech-enabled retail, advanced-engineered gardens, interactive touchscreen kiosks throughout—the list is virtually endless.

San Francisco's Hunters Point Naval Shipyard is a

built-from-scratch smart city

that will "draw upon an eco-grid utilising clean and renewable energy to power itself. Properties will be decked out with solar panels and will utilise wind and geothermal heat too." The city's smart security cameras will also "use intelligent video analytics to report suspicious activity."

In Philadelphia, t

he $1.5 billion-dollar Comcast Development Center was built with LEED Platinum certification in mind, features innovative destination dispatch elevators and a custom built-in fiber optic network, and it will boast a "

Four Seasons on the upper levels

, making it the highest hotel in the nation."

The coliving trend is happening in dense living environments across the globe, and it offers residents a new sense of community in these spaces. Notably, Los Angeles has

nearly 300 units coming onto the market soon

.

According to Space10

(an offshoot of IKEA researching how people will live in cities in the future), "digital technologies are key to making shared housing models" viable. Apps like

Omni

already allow people living in shared housing to share communal items like bikes and vacuum cleaners. The intersection of big data and smart co-living design will become a blueprint for forward-thinking multifamily property developers.

Spawning from the success of coliving, Tishman Speyer and Common

announced Kin

, "the country's first residential brand tailor-made for families living in and near cities." Kin buildings maintain the level of privacy of standard multifamily, while leveraging technology and space to "enable families to meet, raise their children together, share resources, and ultimately live better."
These varied projects serve to highlight a fundamental fact underlying getting buy-in from landlords or brokers on integrating tech: Adoption is CREtech's biggest Impediment to growth. It's simply too challenging to convince developers to innovate and enhance a property with new tech features.
Blank Slates Remove Innovation Friction
Ground-up projects imagined from a blank canvas leave space for the tech innovations expected by rising generations. Retrofitting would never lead to a multi-family skyscraper being built with plug and play rooms that can be transported cross-country nor would it allow for decoupling accommodation and physical space. A blank slate just might.
Unlike Henry Ford's famous quote about people desiring "faster horses" rather than imagining the car, the millennials taking over the workforce have articulated their expectations. They expect technology to complement and enhance every aspect of their life—that means seamless integration. Jason Dorsey, the millennial co-founder of the generational research firm The Center for Generational Kinetics, said, "What we discovered is we are tech dependent … my generation does not know how technology actually works. We just know we cannot live without it. It's all about how simple can you make it so it just works."
Rising generations do not rely on repetition of past patterns by rote. They expect more from their homes, offices, and the businesses they frequent. These new developments integrating technology from the ground will form the epicenter of change in our sector. That's where the rumblings of the revolution have already begun. Are you ready for the blank slate groundswell to emerge?