The Biggest Impediment To Growth In CREtech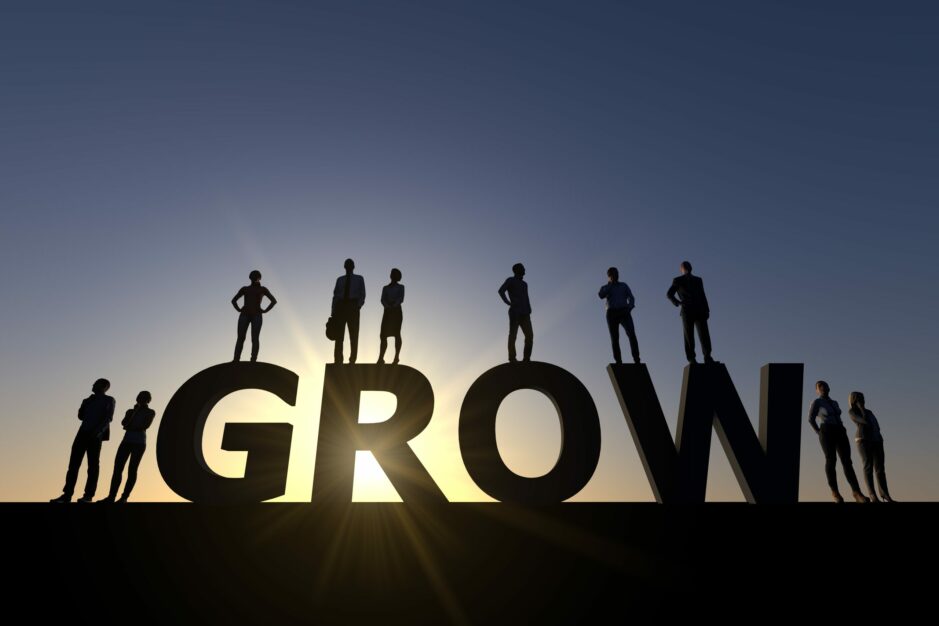 The latest splashy headlines in CREtech tout total funding and the extraordinary proliferation of startups—both wonderful things that benefit the entire sector. A reality check is in order though. Before the hasty celebrations kick off, let's talk about the biggest impediment to growth facing CREtech.
Adoption.
Scaling issues trouble many CREtech startups unless their customers fully adopt and engage with their product/solution. Nascent startups overlook the fact that many target customers simply do not have the human resources or physical infrastructure in the first place.
"Tech products and services present a learning curve, as they require people to change the way they currently operate and implement new processes. It's no longer good enough to simply deliver a valuable product or service; the most successful companies are the ones who recognize this fact and dedicate resources to assisting people in implementing change," says Shannon Shaw of WiredScore.
Therein lies the core challenge in CREtech today.
Two or three years ago, the issue was mostly about awareness and creating a sense of relevance for our young sector. Now we're clearly beyond that phase and into the next one: "The Age of Adoption in CREtech".
Clients are Overwhelmed and Over Capacity
Sourcing, vetting, and adopting tech is not something that occurs at the snap of a finger. Clients have a lot on their plate, and tech adoption requires even more bandwidth to align the right people at the right time—everyone from data scientists to IT directors and chief technology officers join the decision-making process.
Shaw has found this dynamic within her own industry interactions when a panelist from a CRE event she attended mentioned "he felt like a baseball catcher with 50 baseballs coming at him when describing how many tech companies are currently trying to win his business."
Even more than having the bandwidth to field these numerous tech startups, many clients don't yet have the physical infrastructure to implement the tech (think: AWS, etc.). That adds an even larger hurdle to adoption according to Katie Sullivan at HqO, who notes that "TeX is an entirely new space and most landlord organizations are not set up (yet) to roll out and manage TeX software on their own."
Post-Sales Success
For growth in CREtech, getting the sale isn't enough to guarantee adoption—Caren Maio, CEO & Co-Founder of Nestio stresses "how critical it is to have a strong post-sales process. It pays off in retention, referrals, and reputation."
Agile startups are essential at this stage because post-sales success opens an entirely different avenue of hurdles to overcome. "To drive successful utilization, you also have to take into account the nuanced composition of CRE teams," says Shaw. "The person or people who purchase may not actually be the end users of the product."
So, how do the best in the business tackle these challenges? We asked some of the most successful startups what they were doing right to onboard, train, and support customers. Their answers encompassed many nuanced areas.
The plurality of respondents showed a laser-tight focus on crafting the right experience target customers.
Truss Holdings' co-founder Tom Smith found it critical that his startup "stay focused on the customer's needs, whether that means leveraging technology to provide information about their space, or being there to negotiate leasing options in person."
Aviva Fink continued that train of thought for Reonomy. She notes: This is "our opportunity to shape the user's entire experience. … Creating a positive interaction with our users and empowering them to be successful not only creates happy and successful customers, but also has a significant impact on our business, improving customer retention, brand promotion, and volume of customer referrals."
And Sullivan succinctly summarized HqO's customer-first approach as "more than a mindset." The HqO team "lives and breathes by the priorities of both users (tenants) and clients (landlords)."
Highly crafted customer experiences form the bedrock of success for many startups, but rollouts and onboarding processes are just as critical—if you don't succeed there, customer churn can increase substantially.
During Equiem's eight to 12 week rollout, PJ Appleton, Head of Communications, noted that "clients get access to a Customer Experience (CX) Specialist who guides clients through the implementation process, including project management and weekly meetings." Further, consultations around the design, configuration, and content for the platform are "tailored to the asset or portfolio," allowing the company to provide valuable add on services.
CompStak Co-Founder & CEO, Michael Mandel, similarly found that "the best predictor of a customer's success is their level of engagement with the onboarding process." And Tarra Gomory from Honest Buildings echo that sentiment, noting that "implementation is one of the most important phases of the Customer Lifecycle." A precise onboarding process has allowed these companies to level up the personalization and further tailor services to a client's exact needs. Gomory found that Honest Buildings' onboarding process allows time to "review and revise goals with the customer regularly to ensure both [parties] understand what success looks like, as well as to provide continuous training, gather customer feedback, and ensure customers are aware of of new products and features."
It's addressing pain-points head on that works for STRATIS IoT. Adelaide Braddock, the company's VP of Strategic Alliances & Smart Cities, mentioned that "on-site trainings are just one facet of our process for ensuring customer success, but they are by far the most effective." The benefits include the "opportunity to see the property, engage with the staff, learn the pain points, and plan and respond accordingly." Meanwhile, Patrick Kehoe, COO at VTS, adds that "customers' success … starts all the way from on-boarding and set up, to training, business process redesign, change management, and ongoing support"
Some startups go heavier on product in user research and experience. B. Eric Graham, Co-Founder & CEO at CrowdComfort, says: "We don't train, we launch. A good user interface is the key to user adoption that doesn't really require training." Mandel agrees, noting that for CompStak, "the first step in approaching great customer service/training, involves creating a product that is so easy to use, that it makes customer service and training a luxury, not a necessity."
Ushering in a New Class of Professionals
Startups know the biggest pain-points of customers and are laser focused on helping leap over the most common obstacles. Reaching beyond that, they're going to need a new class of professionals, ones able to ensure their customers—largely owners/operators—can easily adopt the myriad solutions CREtech startups dream up. This means training customer experience specialists and customer success team—pivotal roles essential to paving the way to widespread tech adoption.
Startups have started to fill and train these roles. According to Maureen Waters, President of Ten-X Commercial, the company has "dedicated employees to provide product education, onboarding, and ongoing support throughout the entire transaction process." CompStak calls these roles Regional Directors, Associate Directors, and Market Development Managers. Meanwhile Honest Buildings hires Technical Deployment Managers and Customer Success Managers and WiredScore refers to these professionals as their "Client Success team."
Call it what you may, but each is responsible for ensuring clients maximize value from each given startup. Professionals in these roles not only onboard those adopting new tech, but provide the education and ongoing support needed during the transition period.
The importance of these new pros cannot be understated. They are so indispensable to the process that a new type of consulting company may emerge, one that distributes costs and resources among multiple startups. Building trust takes times, and an outsourced onboarding team that can train clients on a range of products would streamline the relationships clients have with this class of professionals, while reducing strain and increasing onboarding success rates.
"Technology has sparked a cultural shift in real estate toward data-driven decision making and continuous improvement. But at the end of the day, technology is just a tool," says Comly Wilson, Director of Digital Marketing at Enertiv. "Without training focused on the needs and goals of each stakeholder, the value of technology will be hampered."
The reality check: Converting sales into deeply engaged customers is a better focus than showing hockey stick growth and scale to investors. Adoption is the hurdle, the one KPI every startup should measure.
We hope the results from a select few will inspire the rest of the ecosystem to follow suit.
The Age of Adoption is here. Hire and train accordingly.