DO WE NEED ANOTHER VC INVESTING IN CRE TECH?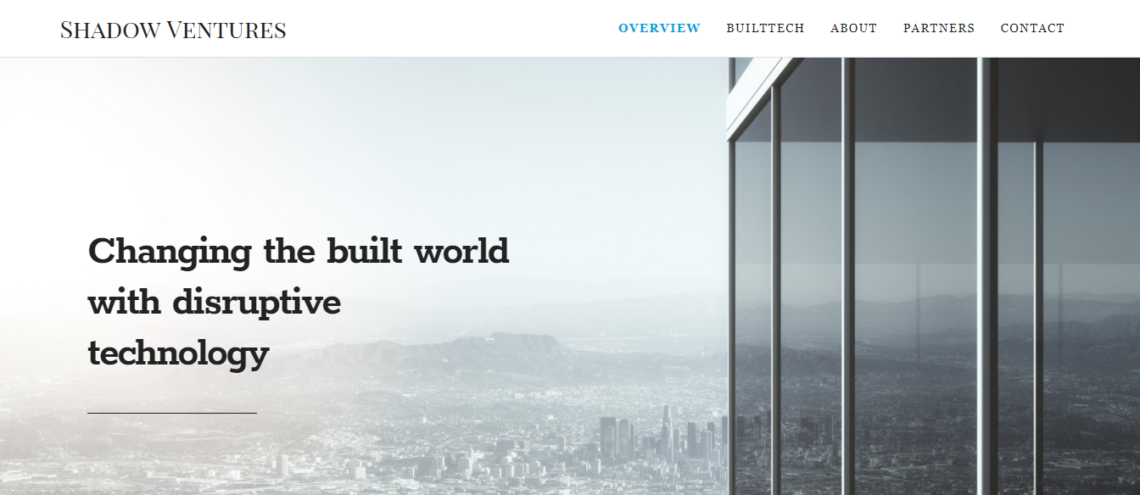 Hell ya!!!!
Thanks to my good friend Turner Levison of CommissionTrac, I had the great pleasure of recently connecting with Matt Knight of a new venture fund called Shadow Ventures based in Atlanta. Several things that really stood out when I spoke to Matt, who is a Principal at the company.
The first was their geographic footprint with a focus on the Sunbelt. To me that`s a great great sign that investments in startups live, exist and thrive in markets other than New York and San Francisco which get the bulk of the media attention and investment.
In addition, Matt`s Fund is focused on the early stage investment niche which again, is really really important to the health and well being of the sector, overall. And, as I have written about recently, it`s where investment is desperately needed.
Lastly, Matt is exactly the type of professional we need to be attracting to the CRE tech space. His expertise, experience and deep knowledge in the real estate industry is something that not only benefits the sites he is investing in, but also the entire CRE tech sector!
Here are some excerpts from our recent conversation...
Michael: What is your background?
Matt: I`ve always been around CRE (my father is a retail developer), but my career has been primarily in private equity and private debt. I worked for Colony Capital managing a large pool of assets before starting my company in 2013. We invest in legacy assets for wealthy families across the SunBelt (mostly office and retail) and quickly realized the shortage of innovative software in the space.
Michael: Have long have you been investing in CRE tech?
Matt: CRE Tech is a relatively new investment for us but we have been in that early-adopter/innovator end of the Diffusion of Innovation analysis for ten years. Looking at our competitors years ago we realized that most of them had little to no technology in their deal process and that we (having grown up with computers and cell phones) would have a competitive advantage in our investments through a layer of tech. Mathematically, we saw the double-bottom line (or Net-Net) effect of investing small amounts of capital in software that would increase the NOI on our properties. My partner, KP, has been investing and advising for more than 20 years and has had three exits in the space.
Michael: Why the new Fund? What`s the niche and overall strategy?
Matt: Our fund is Shadow Ventures and we are a micro-VC based in Atlanta. We saw an opportunity to fill a void for Venture Capital in the largest and fastest-growing region of the county - the SunBelt. Most of the VC Capital is based in NY and CA and we realized that almost one half of this country`s population lives in the SunBelt and that there was a need for investors in the CRE Tech niche to serve that enormous and growing region.
Michael: Who are your Partners? And how much have you raised/targeted to raise?
Matt: As I mentioned earlier, my partner, KP Reddy, is by far the more impressive of the two of us (but I`m taller). He graduated from Georgia Tech in `94 and has since started and sold three companies in the BuiltTech (or CRE Tech) space. He managed the technology arm for Frank Gehry and sold his last startup to a Bay Area company. We are targeting a $25M raise and will have our first close in the next couple of weeks. Most of our investors are the thought-leader companies in CRE and construction across the country and we have been lucky to work with some incredible people so far.
Michael: What kind of investments are you targeting?
Matt: We invest in early-stage companies across the entire US and will look at software and hardware companies. With our network in the SunBelt, we tend to see a tremendous amount of deal flow because most startups want to have strategic investors that can make introductions in cities like Atlanta, Nashville, Dallas, Austin, Phoenix, etc. We invest across the entire building lifecycle - design, construction, deal flow management, underwriting/analysis, mortgage/financing, property management, etc.
Michael: What is the Atlanta/SouthEast CRE tech sector look like these days?
Matt: Surprisingly strong. If you think about it, cities like Atlanta, Dallas, Charlotte, Phoenix, etc are the perfect venues for CRE Tech because they don`t have geographic barriers. So, logically, over the past 50 years what industry has thrived the most in the fastest growing part of the country where there are no physical and geographic barriers to build out and up at will? I`ll give you a hint . . .
Actually, that is what I`m most excited about with this new fund. We don`t need to be visionaries to see that there is a coming wave of tech innovation in a region that was built around real estate and construction. KP and I have spent thirty years building long-term, meaningful relationships with these developers, GCs, architects, engineers, etc.
Michael: Overall, what stages do you think the CRE tech sector is in today and any general thoughts on where you think things are heading?
Matt: I think it`s still early, but you are starting to see things tip. Boomers are retiring or becoming chairmen and letting their Gen X and Gen Y Junior Vice Presidents make software decisions. Those VPs grew up with computers on their desk. I don`t need to convince them that software can add value to their bottom line. So sales timelines are shrinking by the day.  
GCs are consistently telling me about labor shortages. They don`t have a choice anymore. They have to find ways to replace people with tech because there simply aren`t enough people.
Similarly, so many companies have now invested in venture funds or created their own investment arms that I think it`s becoming part of the cost to do business. I would bet that in ten years having investments in technology will be the equivalent of having a website 5 years ago. If you don`t have one, you look like Blockbuster with your fingers in your ears ignoring Netflix. Certainly to that 27-year-old Wharton or HBS alum you`re trying to recruit and half of her friends started companies or went into VC in the Valley or NY. Like the GCs, most big CRE firms have to have a tech investment strategy or I can`t imagine how they will win talent and remain relevant in the long run.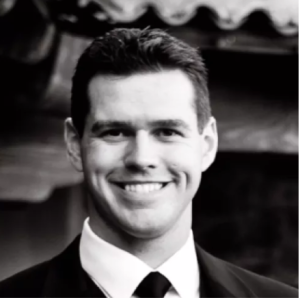 Matt has been on the bleeding edge of CRE tech for more than a decade as software has been his competitive advantage in the investment market. After starting his career in private lending and originating loans across the United States, he transitioned into the private equity and fund management arena with Colony Capital.