Environmental tech… Something important and meaningful to me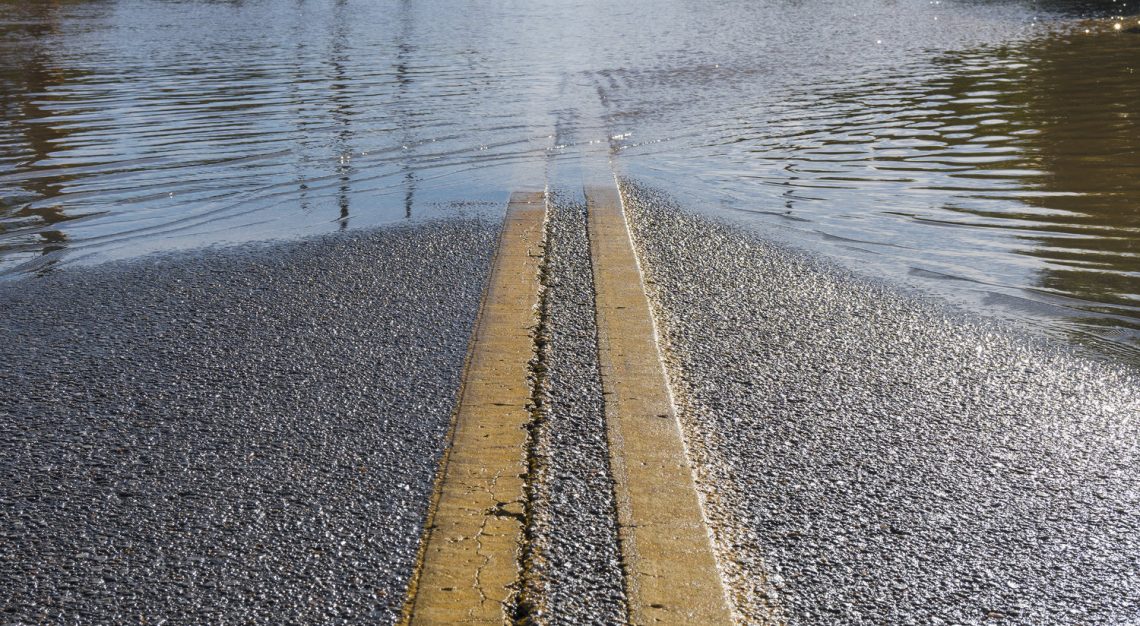 I believe that Global Warming is real. There you go. I said it! Yes, it's real and it's serious. As a dad with young kids, I am alarmed at the condition of the planet that we are leaving to them. Scared that in my lifetime we are witnessing crazy changes to the climate. And that not enough is being done to combat this horrifying trend.
So when I get contacted by someone in my field of real estate tech and I see that he and his team are trying to do something, anything, to mitigate risks and drive innovation in the environmental sector, I want to learn more. I had the pleasure of being contacted recently by Albert J. Slap who is an entrepreneur in the field of environmental safety and risk mitigation. We spoke about his company, Coastal Risk Consulting, and what they do to help residents, businesses and governments manage flood risk in their communities and residences.
Here are some of the excerpts of our conversation...
Michael: What is your background?Albert: I am currently the President and Co-Founder of Coastal Risk Consulting, LLC, a geospatial technology, modeling and analytics company located in Plantation, FL. Coastal Risk is the first company to provide millions of coastal homeowners in the US, as well as businesses and local governments, with online,state-of-the-art, climate risk assessments at an affordable price. Coastal Risk is committed to helping coastal residents get climate ready and storm safe by providing the tools needed for informed flood-risk decision-making, today, and decades into the future. Prior to launching Coastal Risk, I was an environmental attorney and law professor. I have successfully used America's environmental laws to protect public health and the environment by stopping water and air pollution, toxic waste dumping, and by forcing local governments to replace aging and polluting sewer infrastructure. I am also most proud of the fact that I was involved in billions of dollars of re-investment in wastewater treatment plants and created tens of thousands of new construction jobs as a result. I also served as a Board Member of The Nature Conservancy's Pennsylvania Chapter, Director of The Nature Conservancy's Colorado River Program and on The Nature Conservancy's Caribbean Advisory Board (www.nature.org). I was previously a board member and General Counsel of Friends of the Everglades, and, in 2014, I was honored to be the recipient of the prestigious Marjory Stoneman Douglas "Defender of the Everglades Award."
M: What's the history of CoastalRiskConsulting.com?A: A lot of the pertinent background is in Nancy Dahlberg's piece in the Miami Herald. Dr. Leonard Berry and Dr. Brian Soden came up with the concept to offer to consumers flood and climate risk assessments in the cloud to help a billion coastal residents around the world get climate ready and storm safe.
M: What does the site do?A: Floodscores.com is a web-service, not a web-app. The service provides flood and climate risk assessments. See example for miami beach city hall attached. Our highly visual reports model three types of flooding: (1) tides/sea level rise (king tides); (2) storm surges; and, (3) heavy rainfall risks.
M: Who are your current users and targeted users?A: Insurance carriers, Homeowners, Buyers of real estate, Realtors, Developers, Property managers, Condo HOA's, Local governments, Large companies with multiple sites, Reits, Real-time weather alerting company (targeted), Mortgage banking and gses (targeted), NFIP/FEMA (targeted), US Defense Department (targeted).
M: Why do you think the industry has been someone slow to embrace sustainability solutions that specifically deal with environmental issues?A: Insurance – until recently, nfip did all underwriting using fema flood maps and a "binary" approach. With the emergence of private primary flood insurance, use of other information on flood risks, in addition to fema flood maps (such as are included in the crc reports), may be used to set rates and to help insureds with flood risk mitigation investments. Real estate – (1) Realtor perception that disclosures of actual and more granular flood risks will hurt or delay the sales process; (2) lack of consumer knowledge about flood risks such as king tides; (3) lack of mandatory disclosures, such as are required in the case of asbestos, lead, mold, etc. See NAR legal advice to members on disclosures of flood risks. Banking – (1) Lack of mandatory requirements to consider flood risks on fair market values and mortgage default rates by fannie and freddie. See freddie article attached. (2) Banks are very conservative and have not wanted to examine their own mortgage portfolios for default risks due to flooding of mortgagor properties.
M: Why is it is so critical that it does embrace tools like your now?A: Flooding and flood damages are increasing in the us and around the world. Insurance payouts for flood damages are increasing dramatically, as well. Nfip is some $25b in debt to the us treasury and the uptake rate of homeowners for flood insurance is way too low, about 25%. This is both an unacceptable risk to the homeowners, who cannot generally afford the loss of their homes by flood damages – their biggest, lifetime investment – but, it is also an unacceptable risk to the american taxpayers, who are on the hook (through FEMA) to bail out those who are damaged by floods and do not have flood insurance. Additionally, every resident of every us coastal city knows that each year there is more and more tidal flooding, where sea water goes above the land surfaces and floods streets and shops and homes, even on sunny days. This is due to sea level rise and, that is due to climate change. These changing flood risks have not yet been priced into real estate, banking and insurance verticals. Hurricane Sandy made landfall in the United States about 8 p.m. EDT Oct. 29, striking near Atlantic City, N.J., with winds of 80 mph. A full moon made high tides 20 percent higher than normal and amplified Sandy's storm surge.
M: How have you built the site and are you currently fundraising?A: The Floodscores.com site is a consumer, web-service site. When someone wants to order a report, they go to www.Floodscores.Com, put in their address and, they pay for the $149 report (single family homes) or $499 for commercial or multi-family. Then, one of our techs sends the customer an email with the google map view of the property and the legal boundaries for the customer to confirm. Once the customer confirms that the property outline is correct, then, we process the report in our fully-automated system. Each report is then put through a rigorous, qa/qc process. Once it passes quality control a pdf file of the report is emailed to the customer. Usually the report is delivered the next day from the order being processed.
In terms of fundraising, we are currently raising a new round and targeting to raise $5 million. To date we we have raised approx. $1,150,000 which we have reinvested directly into the company.
Don't forget to come meet me in Los Angeles on September 28th and New York on December 7th for CRE // Tech! Tickets are on sale now!
WANT MORE CONTENT FROM MICHAEL? CHECK OUT HIS #TALKSHOP AND ON THE STARTUP ROAD SERIES!