FIFTH WALL AND RUDIN MANAGEMENT… A PROFILE.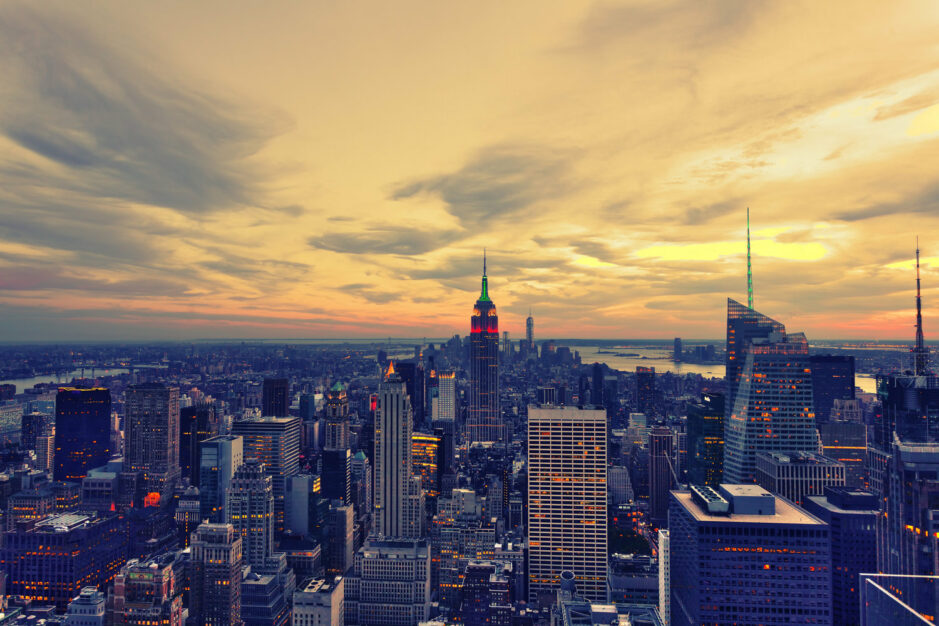 Q&A with Michael Rudin, Senior Vice President of Rudin Management
Fifth Wall and Rudin Management are household names in their respective businesses. Fifth Wall, the largest real estate focused VC. Rudin, one of NYC`s most respected, largest and active developers. But, what do they have in common? They are partners in Fifth Wall and both companies obviously are passionate about technology.
One of the most exciting and important trends in the CRE tech space is how owners/occupiers and brokerage firms are investing in tech. For the CRE Tech industry to thrive, it`s essential that this trend accelerates. And, it`s one of the cornerstones of Fifth Wall`s strategy… their LP`s are the biggest and most successful real estate companies in the world. CBRE, Prologis, Hines and more are all investors. Now that`s a powerful statement!
Increasingly I am being asked by owners and developer friends of mine why, when and how they should be investing in tech. And one of the things I always say is, "Just look at who Fifth Wall`s partners are!!!".
And so given this theme and growing trend I reached out to one of Fifth Wall`s investors, Michael Rudin, to get some insights as to their thinking and strategy.
Hope my readers learn some things and gain some good insights from this important Q&A with a real thought leader in the CRE tech space.
Enjoy...
Michael Beckerman: Can you provide a short overview of Rudin Management and your current portfolio.
Michael Rudin: The Rudin family owns and operates one of the largest privately held portfolios in New York City. The family holdings include 10 million sf of office across 16 buildings and 4.5 Million sf of residential (~2,500 units) in 18 buildings. The firm also recently developed, and manages, two condo projects, 130 west 12th street and the greenwich lane which total 241 units. Rudin management company oversees the family holdings and is a vertically integrated firm that handles all aspects of the business including development, management, leasing, operations and construction oversight. The firm today is run by members of the 3rd and 4th generations of the family.
MB: What is Rudin Management Co`s history of investing in technology?
MR: We began investing in real estate tech in 2015 after we had created our own software platform, Nantum, which is an operating system for buildings. Coming to market with that technology introduced us to the market as a firm that was interested in not only adopting new technologies, but also investing, and so we formed Rudin Ventures to invest in early stage real estate tech companies. To date we have invested in five companies and one fund, all real estate focused. We`ve invested in one other company and two other funds that are not real estate focused.
MB: How have these investments helped to enhance your company`s operations?
MR: The investments we`ve made are all in companies that we feel can affect our business in a positive way, whether that be an internal facing business intelligence tool, or something that improves the tenant experience. In an ideal scenario we can pilot or test out the product before investing, but that hasn`t always been the case. So far we`ve been pleased with the ways that our investments have been able to positively affect our business.
MB: Describe your investment in Fifth Wall and how the relationship has evolved? How do you interact with them and what are the benefits of being an LP in their Fund?
MR: When we met Brendan and Brad it was right around the time we had made our first investment and had just started looking at some other opportunities. We realized quickly that there would be many worthwhile companies in the real estate tech space that weren`t directly related to our business, yet that would make good investment opportunities. Beyond their backgrounds and experience, we felt that Brendan and Brad had a really strong thesis and we felt that being involved in their fund would afford us access to things we might not see on our own or invest in directly, and that was appealing to us. The relationship has been great and mutually beneficial. We see and learn a lot from them, and conversely, we provide feedback on opportunities they are looking at as well as insight into stuff they might not have seen yet. We have an ongoing and open dialogue with their team that includes regularly scheduled calls/meetings, but if there`s ever a time sensitive opportunity we know they`re a quick email or call away. Beyond the Fifth Wall team we`ve really enjoyed meeting, interacting and collaborating with the other lps. Some we knew previously, others who we got to know through the fund. It`s a really great group of people and firms who bring a collective interest and excitement to the table.
MB: What do you look for in evaluating a new investment?
MR: We look primarily for a strong team and a sound business plan. This industry is tough to sell into, we know firsthand from our own software business, and we know the ins and outs of that process and the typical amount of time it takes to create revenue. Because of that we don`t necessarily always focus on the existing revenue and more look to the team and the technology to determine if it`s worthwhile for us.
MB: As one of the largest owners of real estate in NYC and one of the most active investors in real estate tech, do you see many of your peers following your lead in tech investing?
MR: Definitely, there are many others in our industry doing this and it`s very exciting to be a part of. There are groups being formed within our industry to help create a community around real estate tech.
MB: What is your outlook on the current state of the commercial real estate tech sector?
MR: I think we`re at a really interesting time. It`s been great to see the excitement build around real estate tech and to see the number of owners and operators that have opened their portfolios to the industry. There`s a lot of smart people trying to do some really innovative things and I think we`re just in the early stages of understanding the true power of the convergence of real estate and technology.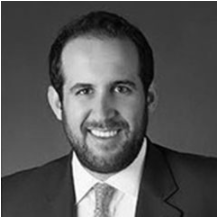 Michael Rudin began working at Rudin Management Company in June of 2008, joining his sister, Samantha, as members of the Fourth Generation working for the family firm. Michael focuses on many areas within Rudin Management including commercial leasing, sustainability, technology and new developments. Michael graduated from the University of Colorado at Boulder in May of 2008 with a Bachelor`s Degree in Environmental Design and Planning with an emphasis in Real Estate. Michael also holds a Master`s of Science in Sustainable Real Estate Development from New York University`s Schack Institute of Real Estate.
Michael also manages Rudin West, a development company in Aspen, Colorado. In 2012 he completed the redevelopment of a 10,000 square foot mixed-use building and is currently working on a 40,000 square foot mixed-use redevelopment project. Michael is a member of the WiredScore Advisory Board, the Real Estate Round Table Sustainability Policy Advisory Committee and the Urban Land Institute and has had a New York State Broker`s License since 2008. He serves on the board of the May and Samuel Rudin Family Foundation and The First Tee of Metropolitan New York.