FIFTH WALL VC RAISES THE BAR BIG TIME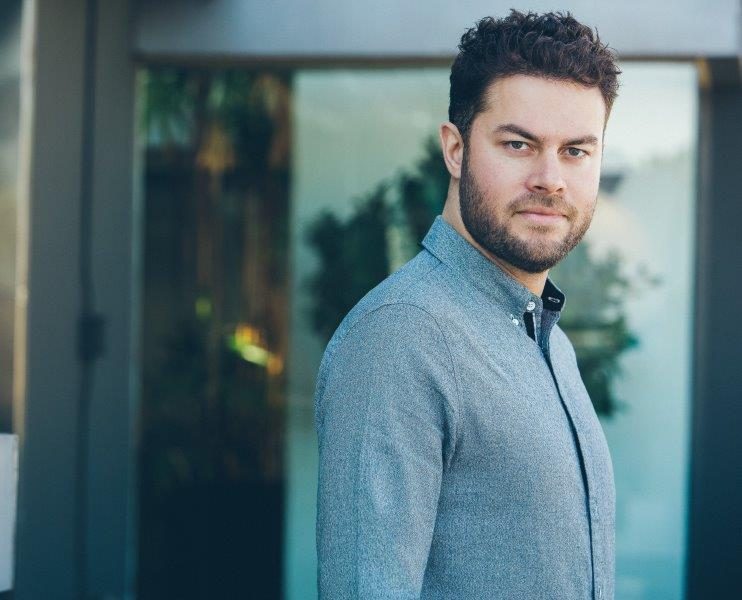 There are a lot of really smart, successful investment professionals in the CRE space. I have been blessed to have met many of them and work with them on a daily basis. When I met Brad Greiwe and Brendan Wallace, Co-Founders of Fifth Wall, I knew that the CRE tech sector had reached a critical milestone. These guys have made a big time impact on the sector in an incredibly short period of time. And what`s really impressive about Fifth Wall is not just the size of their Fund ($232m plus), it`s who their LP`s and investments are.
CBRE, Equity Residential, Lennar, Hines, Prologis, Loews and more have committed serious dollars to the Fund. And their initial investments in such sites as VTS, Clutter, Notarize, OpenDoor, States Title and more reflect the quality of their investment thesis.
Both Brad and Brendan also have pretty impressive backgrounds with with resumes that include UBS, Blackstone, Invitation Homes, Goldman Sachs, Identified, Cabify among the two of the them and also numerous angel investing successes.
But to me, there was something else that stood out more than than the size of the fund, their LP`s and the quality of their investments. When I spend time with them, I am always impressed by their deep insights into technology and how it will transform the real estate industry. For those of us that work in the sector, it`s easy sometimes to get lost in the weeds of building what we are building and writing or talking about it on a daily basis. Everyone I meet, myself included, is just trying to move the ball down the field one inch at a time.
That`s why I am really excited to listen to Brad sit down with Lew Horne, President of the Southern California and Hawaii Division for CBRE at our upcoming CRE // Tech event on September 28 in Los Angeles. It`s going to be an amazing event with the main themes being Driverless Cars, AI and the overall state of CRE tech on the agenda!
Brad has some big ideas of where things are going and how technology will transform the entire industry. Big, broad concepts. Important stuff. And the guy has the pedigree and insights that should hopefully wake up the industry to the transformation that`s coming. It`s an event I really encourage people in the commercial real estate industry to attend to fully grasp where things are heading.
I caught up with Brad recently to chat about what`s on his mind, what`s new at Fifth Wall and some of the ground he plans to cover in his sit down with Lew Horne...I hope you enjoy and we see you in L.A. on September 28.
Michael: What`s new at Fifth Wall?
Brad: Getting excited for the CRE Tech event in LA in a few weeks in addition to continuing to facilitate great investments in partnership with our Anchor LPs in exciting start-ups in the build world. We`ve closed a few exciting new investments (including in our accelerator program, launched over the summer) that I`m hopeful we can share in our talk!
M: Any particular recent investments you are particularly excited about?
B: We`re excited about all of our investments but due to the fact that the CRE Tech event will take place in LA, I`ll highlight one of our locally based portfolio companies, called Clutter. Clutter is a Los Angeles-based startup, aiming to make storing your belongings as convenient as possible. Their professional movers help you safely store your stuff, and their logistics platform manages and retrieves your items on demand with the click of a button. They do everything: pack, pick up, photograph your belongings and transport them to a remote, secure industrial warehouse. If you`ve ever been to a traditional self-storage facility and lugged your sofa up a flight of stairs to shove into a unit, you can likely appreciate how superior Clutter`s customer experience is. But the beauty of Clutter isn`t just a superior consumer experience to its alternatives, it`s also cheaper and more efficient. Clutter can store the same items at a fraction of the price of a traditional self-storage facility because those items are stored in a lower cost location outside of a city center. Clutter most recently closed is Series C financing in June led by Atomico, with Sequoia Capital, Google Ventures and Fifth Wall.
M: What are the main trends you pay particular attention to now in the CRE tech space?
B: We`re focused on a number of trends at the moment, including the consumerization of the office through the workplace-as-a-service model (truthfully almost any "real estate-as-a-service" concept we find interesting), real estate fintech including capital markets and insurance tech innovation, the changing landscape of brick & mortar retail, and data & analytics companies including those focused on leveraging AI and machine learning capabilities.
M: How do you think AI will transform the sector?
B: Real estate is the largest asset class in the world. And with the largest asset class, comes a massive amount of affiliated data. Historically, real estate companies have not been able to effectively make use of the vast amounts of data available to them, but this is starting to change. Soon, firms will be able to use AI and predictive analytics to precisely determine things - such as what areas of a town will increase or decrease in valuation in the next 6 months, what exact location would make the best choice for a new office development, or what current tenants in a building are most likely to go into default in the next year. The possibilities are endless, and real estate companies that effectively utilize AI capabilities will have significant advantages over those that do not.
M: What is your view on Driverless Cars and the influence they may have on the commercial sector in the future?
B: The mass commercialization of AVs is a meteor coming to the real estate industry that will fundamentally alter the location, value, and form of nearly every real estate asset class forever (more so than it did at the beginning of the 20th century when it defined our modern build world - streetscapes, freeways & suburbanization, urban sprawl, etc.) Stay tuned for a piece on the Fifth Wall Blog - http://fifthwall.vc - that we are putting out later this week now that legislation has passed on AV`s domestically!
M: Since you launched Fifth Wall with Brendan this past year with some extraordinary LP`s, is there anything that has surprised you about running and growing the Fund?
B: We`re grateful for how receptive the market has been to our unique multi-tenant corporate fund strategy. Many constituencies, including start-up CEOs, seems to have been waiting for a built world focused fund to emerge with a clear understanding of the risks and opportunities inherent in the real estate space and access and insight form the largest owners and operators of real estate in the world.
M: What`s the best way for a startup to reach Fifth Wall for a potential investment and what are the key metrics you are looking for?
B: While we are interested in new opportunities, our primary investment strategy is to invest in companies that can create outsized value in partnership with our Anchor LPs. And the preferred way we choose to discover these opportunities is through a warm referral from someone within our network. We recently also launched our Accelerator to capitalize on the investment opportunities in early stage companies and would encourage anyone interested to use the application process here.
M: What are your future plans for Fifth Wall?
B: We look forward to continuing to be an agent of change in the build world as technological innovation continues to take shape. We started Fifth Wall to not only capitalize on the incredible tech investment opportunities available in the built world today, but to think differently than other VC`s and act as a thought leader for the industry to ensure the incredible future of CRE Tech becomes a reality.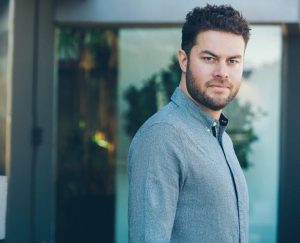 Don`t forget to come meet me in Los Angeles on September 28th and New York on December 7th for CRE // Tech! Tickets are on sale now!