Five Takeaways From The ICSC OAC Summit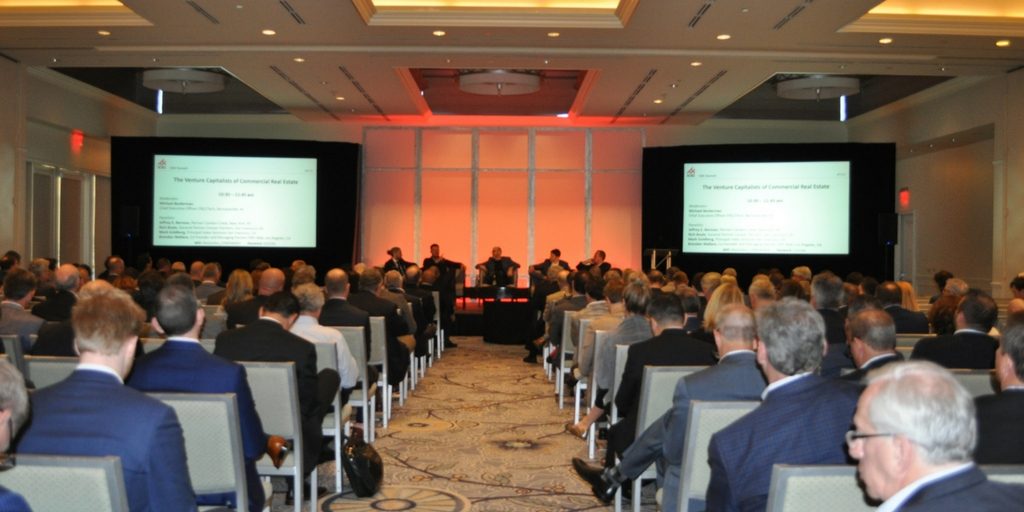 Just came back from a thrilling few days in breathtaking Dana Point, CA, where I was asked to curate and moderate a panel of the leading VC's in the commercial real estate technology sector.
Special thanks to my friend, Daniel Taub, who is the OAC Co-Chair and a hugely successful retail owner and developer. Also big thanks to my teammate Sarah Malcom, an ICSC alumn, who helped orchestrate my panel.
My panel consisted of VC heavyweights, Rich Boyle of Canaan, Mark Goldberg of Index Ventures, Jeff Berman of Camber Creek, and Brad Greiwe of Fifth Wall.
Here are the five main takeaways from my visit:
OAC is an extraordinary group! This being my first time at one of their events, it was by far the highest caliber of retail owners, investors, brokers and tenants I have ever been around. The attendee list was simply extraordinary.
ICSC is amazing at organizing and running events. Everyone in commercial real estate knows ICSC for running massive events, but what most never see, is the people behind the events who are so strong on logistics and every small detail. When you work with them in this capacity, you see how incredibly organized and efficient (and pleasant) their operations people are.
My panel crushed it. Not me - the guys on the panel. The feedback I received was that it was one of the best panels at the conference. Super proud and appreciative that Brad, Jeff, Rich, and Mark all hustled pretty hard to attend and participate. And rarely have I been around such smart, impressive people, who clearly see the future of commercial real estate technology as well as anyone.
The retail sector clearly gets tech and its potential. The crowd we had at our panel (250) was taking notes, listening attentively, asked amazing questions, and understood that tech was their friend - not their enemy, as the media would have you believe. 

And in the end, Brad's comment regarding how retail is far from dead, and that in fact, those owning the physical spaces actually have all the upside potential, drew a huge round of applause. And he is spot on. Tech will only make the malls more of a destination,  only a different kind of experience.
Living in southern California doesn't suck. People surfing in the morning, sunshine everyday, great food, thriving tech sector...sure the traffic sucks, but it does everywhere these days. Hmmmm...maybe i need to talk to my wife about the concept of living in SoCal one day:)
Thanks again ICSC OAC, for a memorable trip!