Five Things I Learned At Realcomm San Diego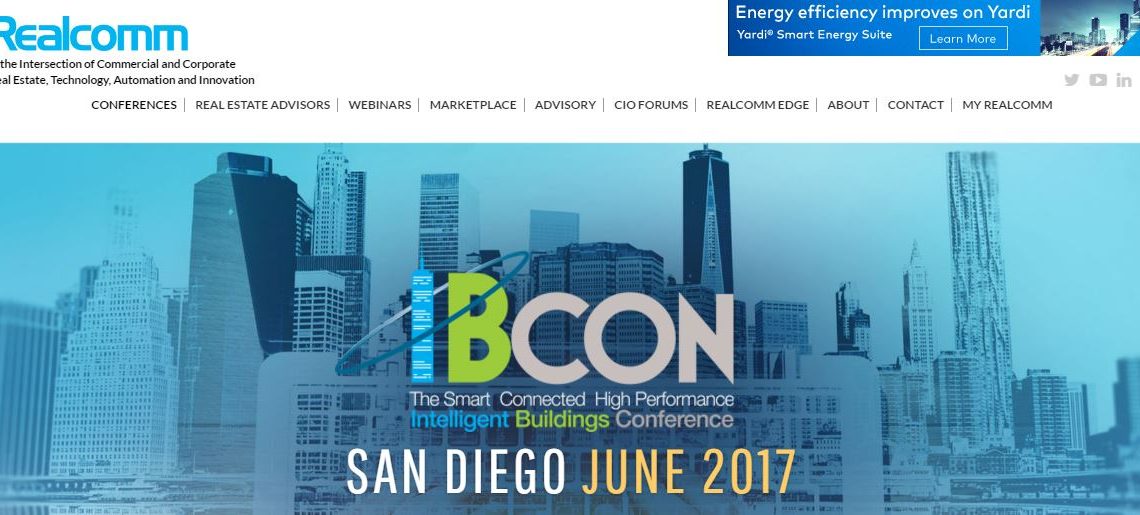 I was fortunate to have been asked to speak on a really great panel by Jim Young, Founder/CEO of Realcomm, at their conference last week in San Diego. It was my first trip to a Realcomm event so there was a lot for me to absorb. Had a great time hanging out with some friends and colleagues in the real estate tech sector. While the event was huge with over 1,000 people in attendance, I think I worked it pretty good and came away with these five impressions:
1. Jim and his team, led by Howard Berger, organize one hell of a professional event! It was unlike really any other real estate event I had been to in the sense that it was extremely professional, very corporate (in a good way) and well organized. From the main stage (which felt like I was a rock concert) to the break out sessions to the main booth area, the event was massive in scale but provided for great networking and meetups. It was one well-oiled machine of an event!
2. There is a huge market in the "built world" that I think goes largely unreported. Amazing to see so many big companies from corporate America like Intel, Microsoft, CISCO, Dell and many more displaying their products at the conference. Also, so much of the event was devoted to cutting-edge technologies mostly applicable to buildings. As someone who is largely focused on the startup world, it was really fascinating for me to see first hand how big the entire real estate tech sector really is.
3. Self-driving trucks are probably coming before self-driving cars. In a fascinating presentation by keynote speaker, Larry Smarr, the founding Director of the California Institute for Telecommunications and Information Technology (Calit2) and one of the leading experts on technology, spoke a lot about AI and machine learning, but the thing that really caught my attention were the insights on driverless trucks and their impact on the real estate sector. And of course, driverless cars too. The truck focus was fascinating and will have significant impact on the industrial real estate sector in particular.
4. The VTS and Honest Buildings teams are EVERYWHERE!!! Great to see my friends Nick Romito, Brandon Weber and Riggs Kubiak at the event and chill out with them at their after party. These boys really know how to market and appear to be everywhere you look!
5. There is definitely talk of a pending M&A boom in the startup sector. I was fortunate to sit on a great panel that included Stuart Apply of CBRE, James McHale of Memoori, William O'Donnell of PLD Ventures, Wayne Pryor of 2Five1 Consulting, Brendan Wallace of Fifth Wall, Travis Barrington of CRE.Tech and Jim Young of Realcomm. The majority of the comments from these experts was focused on how there is a widening gap between tech companies with resources and traction and those without it and how they will eventually lead to a lot of consolidation in the sector. When I hear that from some of the leading investors and thought leaders in the space, if validates what I have been thinking and writing about for a while.
Thanks Jim and Howard for the invite and hope to return to Realcomm for many years to come.
Don't forget to come meet me in Los Angeles on September 28th and New York on December 7th for CRE // Tech! Tickets are on sale now!
WANT MORE CONTENT FROM MICHAEL? CHECK OUT HIS #TALKSHOP AND ON THE STARTUP ROAD SERIES!