Five things I learned from my #TALKSHOP Live with Jeff Finn, President/CEO of Realnex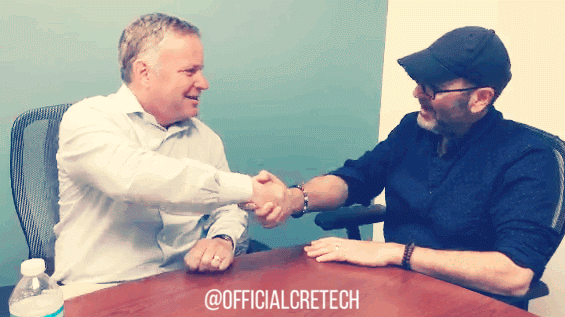 I had the pleasure of chatting with my long time friend, Jeff Finn of RealNex last week in a live #TALKSHOP event. It was really great to have the opportunity to connect with Jeff and discuss all things commercial real estate tech, RealNex and their growth strategy. I hope you will watch the interview as I think it will shed some light on how to build a successful startup from scratch. In addition, I would like to add these five takeaways from my conversation with Jeff:
1. They have proven their model. Most people outside tech would probably assume that building something from scratch is the hardest thing to do. Actually, getting someone to pay for your product is the hardest thing to do. That's what every startup needs to accomplish in order to become a viable company. Realnex is doing just that… they have a growing user base paying for their product/service. Very, very impressive.
2. They are building an ecosystem. I have written and talked about this a lot. The most successful real estate tech companies are going to be the ones being utilized for multiple solutions. Users will keep the portal open throughout the day to perform all of these functions. RealNex is doing just that! Their customers are coming to them for several different product solutions.
3.Jeff's background in real estate is a huge plus. We spent a lot of time during the interview discussing Jeff's role in building NAI Global into one of the largest real estate service organizations in the world. That background has given Jeff the insights into understanding what the real estate community is looking for in adopting new technologies.
4. They are still looking to do more deals. I had assumed going into my meeting with Jeff that they were fully built out as a platform because I knew how many deals they had done previously and how much work was involved. But I was wrong! Jeff and his partners are actively looking to do deals with other startups in the sector.
5. He's a great networker. Jeff is honestly one of the most connected guys in the real estate and tech worlds. And he is really well liked and regarded by virtually everyone who knows him. Thats a rare thing in a very competitive business. I think Jeff is also one of the nicest guys you will meet in the business and that is a big reason why he is so well networked.
If you don't know Jeff, I would encourage you to connect with him and learn more about RealNex. He is clearly doing great things in the commercial real estate tech sector!