Five Things I Learned From My #TALKSHOP Live with Maureen Waters of Ten-X Commercial Real Estate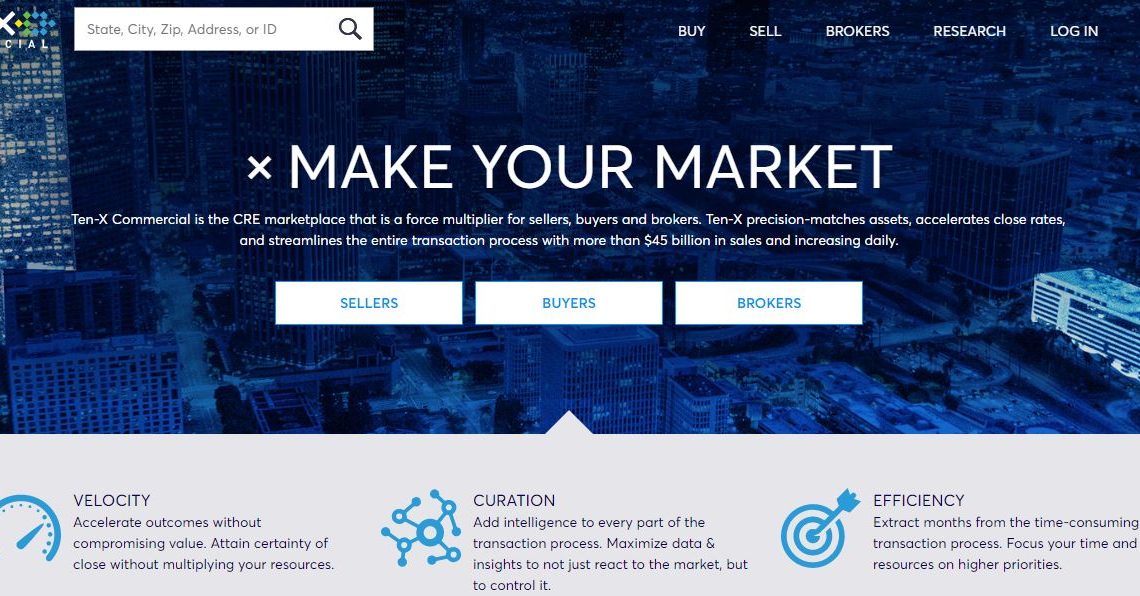 I had such a great time the other day chatting with Maureen Waters, CMO of Ten-X Commercial for a #TALKSHOP live. I don't think the real estate community, or more specifically, the cre tech sector, is fully aware of how large and successful Ten-X is. I was thrilled at the opportunity to talk to one of the top leaders inside the company. I know Ten-X very well and they are a huge supporter of our CRE // Tech event platform, but I learned some really cool new things about Maureen in our interview.
Here are my top five takeaways:
1. Ten-X is a huge company. I need to personally stop referring to them as a "startup" since they are well past that stage. I read somewhere that Ten-X and Auction.com generate hundreds of millions of dollars in revenue, that they have been profitable virtually since their founding and that they a billion dollar market cap, which is bigger than even Zillow. Crazy!!!
2. Data. Data. Data. Clearly the secret sauce behind Ten-X is their data. Wicked sophisticated algorithms that can create incredibly accurate buyer leads and also deep analytics insights for their customers. Clearly this is the future of investment sales!
3. They are getting real traction. We spoke offline about the amount of deals coming into their platform. So after a ton of hard work, their efforts are starting to pay off in a meaningful way. And a lot of the deal flow is coming from brokers who recognize the efficiencies and economies of scale of using their platform to get deals closed.
4. From the Boardroom of Cushman to Bill Gates… now that's one hell of a journey! And did you notice when I asked her for Bill Gates stories she smiled :) Man, if i was more like Mike Wallace I would have pursued that line of questions further! But she is one tough cookie to crack:)
5. What a classy, humble and thoughtful person. As I mentioned many times in previous posts, I feel like I have the best job in the world because I get to meet so many successful, but more importantly, great people who love what they do and are clearly passionate about their job. Maureen is someone who has accomplished a lot and has been around some world-class business people. And still she comes across as incredibly grounded. Now that's impressive in my book!
Thanks Maureen for taking the time to chat with me and for sharing your own journey and insights about Ten-X.
Don't forget to come meet me in San Francisco on June 8th at CRE // Tech! Tickets are on sale now!
WANT MORE CONTENT FROM MICHAEL? CHECK OUT HIS #TALKSHOP AND ON THE STARTUP ROAD SERIES!