Five Things I Learned from My #Talkshop Live with Richard Sarkis of Reonomy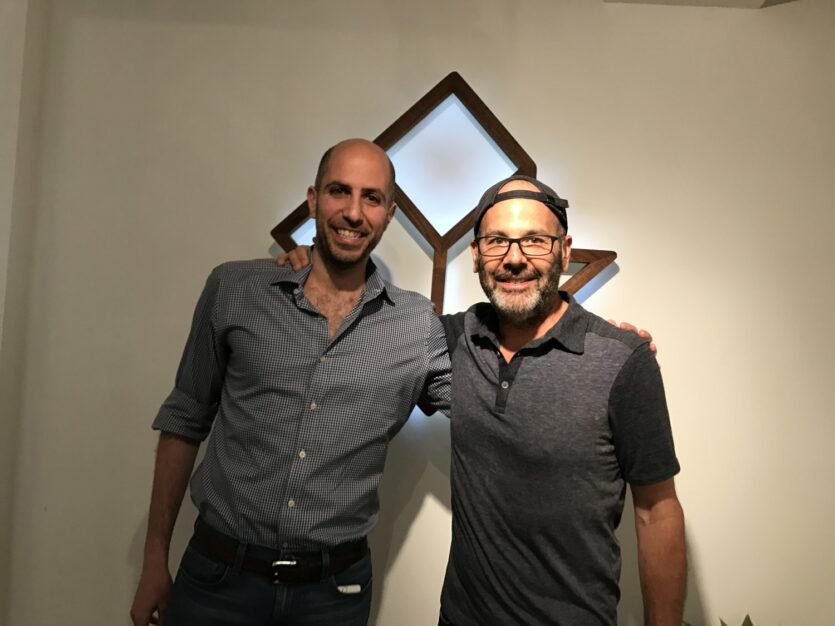 I finally got to meet up with Rich Sarkis, Co-Founder, CEO of Reonomy. I have long admired Rich and his company from a distance but never had the pleasure of meeting him in person. And I am so glad I did. I was so impressed with him, his site, and his company. They are one of a handful of sites that have truly scaled into a real, sizable business. It was fascinating to hear from Rich how they did it, lessons learned along the way, and their future plans.
Here are my five takeaways from our #Talkshop Live...
1. His looks are deceiving. Rich is a tall dude that has an intense stare so I wasn't sure what kinda guy I was going to experience. But he was like a gentle giant :) Funny, self-deprecating and totally alive with passion and excitement about what he is doing. Really cool fella.
2. He is open and transparent about the lessons they have learned along the way, which I love. So many entrepreneurs I meet are full of vigor and self confidence that they refuse to admit mistakes. To me, that's a sign of weakness. Rich shared his journey and how they thought the business could scale but had to adjust their strategy to embrace more partnerships. Loved that. Read more about it here.
3. He has proven his model. With a few hundred paying customers and growing every day, Rich and crew have clearly gotten past the stage of trying to find out where the business model might be and what real estate professionals want. They are building a real friggin business and are prepared for massive scale.
4. They are building a significant Enterprise business, as well. Alongside their individual paying customers, Reonomy is building a potentially large business on the Enterprise side of the business. To me, having both individual and corporate paying clients will really help them build something significant.
5. He's having fun while simultaneously understanding how hard it is to build a startup. When you connect with Rich, you can tell he enjoys what he does. His passion comes through big time. But he also talked about how hard it is to build a startup and how most entrepreneurs really don't get that. If you can have fun while busting your ass, to me that's the dream job! (Oh, and I have the same job :).
Check out Rich and Reonomy! Really, really impressive guy and company!
Don't forget to come meet me in Los Angeles on September 28th and New York on December 7th for CRE // Tech! Tickets are on sale now!
WANT MORE CONTENT FROM MICHAEL? CHECK OUT HIS #TALKSHOP AND ON THE STARTUP ROAD SERIES!