Guest Blog – Tech Today: The Broker's Perspective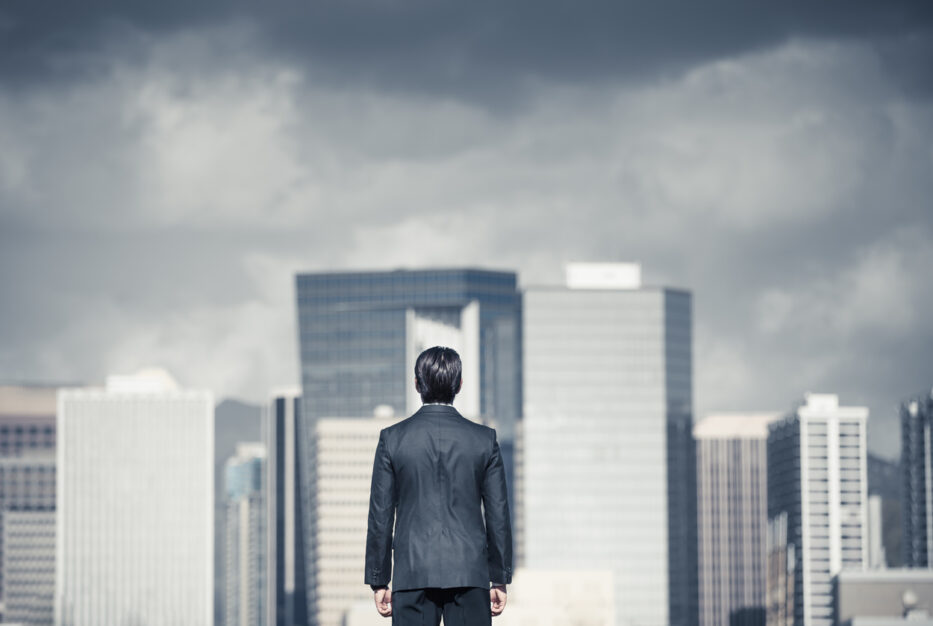 For the month of August, while taking a break from writing to focus on some large initiatives at CREtech, I have asked some of the smartest people in CREtech that I know to guest blog for me and share their perspectives on the sector and current landscape.
I am pleased in this entry to have my great friend Jeremy Neuer share his thoughts on the future of CREtech. In my humble opinion, he is a true thought-leader and one of the most important industry leaders in the space.
Thanks Jeremy! I hope you enjoy his insights as much as I did!
– Michael Beckerman
---
By Jeremy Neuer, Executive Vice President, CBRE
When Michael asked me to write a guest post for his blog, I was immediately excited.   He told me that I could write about anything tech-related, from a broker's perspective.
Immediately, I was a little nervous. There are so many ways I could take this post because tech is so broad in today's culture. Tech is all we hear about to the point that most of what we call "tech" should really be called something else. Perhaps tech-enabled or powered by tech is more accurate.
That said, there's infinite noise in the space and sifting through it has become more and more difficult. On a recent podcast, my sports/pop culture guru, Bill Simmons, said,
"There's too much content. It's paralyzing."
I feel the same way about tech.
In 2010, there was $30m invested in PropTech. In the early days of the movement, tech was easy to navigate. There was 42Floors followed by VTS and Hightower, and there was a very small community of tech fans. I was one of the them. Going to a CRETech event meant you could see every company that was in the space. EVERY single one. Many times, I was the oldest guy in the room and the only broker there.
Last year, there was $12.5b (the b stands for BILLION) invested in PropTech. There are countless tech companies, some growing by leaps and bounds on a monthly basis, while others fall by the wayside. Some of the smartest people I have met in my career come from the tech sector and CRETech events now routinely attract hundreds, including a few people older than me and many senior brokers.
If you are paralyzed by the volume of options in the tech space, feel bombarded by the number of articles on LinkedIn, and generally overwhelmed by the ever changing CRE tech space, here are four ways to sift through the masses and find the treasures.
Read Michael Beckerman's blog.

I was not paid for this endorsement and, frankly, it makes Michael uncomfortable. However, Michael does the hard work for all of us. He meets with EVERYONE and describes what each company does in a way that non-tech people can understand in his blog.
Attend CRETECH events.

Unlike other events, the speakers cannot "pay to play" which means that all are chosen based on merit. Each event is curated carefully to provide real value for each attendee from a content and networking perspective. Exhibitors are limited in number and are encouraged to be respectful of the attendees. Those that attend are the best of the best.
Follow the big players and the big money.

The VC funds all publicize their investments and many of them have blogs that detail their portfolio companies. Two of my favorites are Fifth Wall and Camber Creek. The major brokerage firms, CBRE, JLL, Cushman & Wakefield, Newmark and Colliers are all active in the tech space, as are many of the major institutional landlords. They are all deploying millions of dollars in capital and the people within these organizations making the decisions on where to place the capital are some of the smartest people you will ever meet. Following the major industry players will help you determine which tech companies are gaining traction in the market and worth investigating further.
Invest your time.

If you are interested in learning more about a specific tech company, reach out to them. Ask for a demo. If they aren't local, they will do a WebEx and they will likely be thrilled to do so. For a while, I was doing one a week. One of my favorite demos was with Matterport. In the middle of the demo, I cut them off and asked if I could invest. They laughed at me a little and told me they were about to announce their Series C which was led by Qualcomm Ventures. It can't hurt to ask, right?
The simple point is, from this broker's perspective, the tech landscape is navigable, as long as you invest the time to read, meet people, and get out of your everyday comfort zone. It's worth the effort when you walk into a room with a client, prospective client, or even your peers, and can be the one who knows about the next cool thing.
And if you still feel like there's a lot of noise, but are curious where to start, reach out to Michael. His cell phone number is…ha ha. Seriously, shoot either one of us a note and we will be glad to help you.