HEALTHY BUILDINGS IS A WIN-WIN!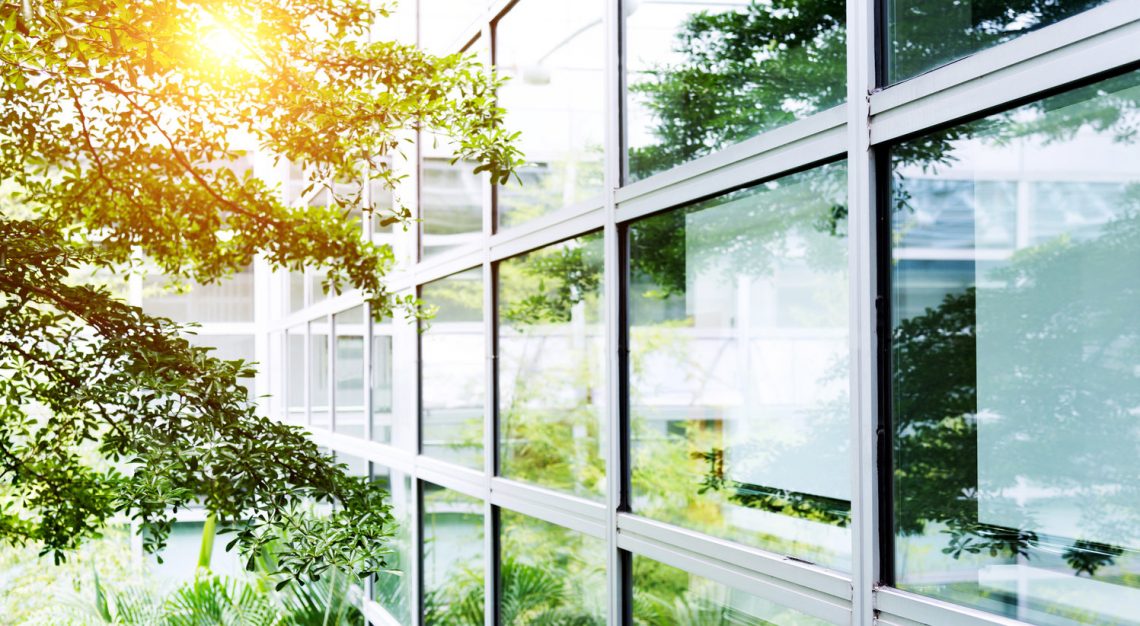 In my thirty years in the commercial real estate industry, on the PR, media and tech sides, I got to know many many landlords. They were my clients, my investors and my friends. I think I understood the mentality of a building owner as well as anyone given my vantage point, having represented literally hundreds of them from local niche players to national REITS. And one of the things the great ones had in common was that they knew how to operate their assets as efficiently as possible. They watched every penny. They scrutinized every investment. And for the most part, they took great care of their properties.
And it`s no surprise to me that among the most successful, fastest growing niches in the CRE tech space is building operation efficiency, specifically in the energy side of the property. Many sites are competing in this niche. But, one of the most interesting ones that I have had the pleasure of connecting with Bractlet. For me personally, it also hits home because anything that addresses environmental issues is something I am going to support.
Founded in 2012, Bractlet uses automated software solutions to improve a building`s performance and reduce its energy usage as a result. They use their proprietary IoT network to collect real time data on a property to recommend and forecast the most accurate potential for energy savings. And according to their website, they want to "improve the world in the process". When they used language like that, they had me at "hello"!
I had the pleasure recently of connecting with Bractlet CEO and Co-Founder, Alec Manfre. Here are a few of the excerpts from our chat...
Michael: What`s your background?
Alec: I`ve been focused on energy efficiency since high school where I put together a team that focused on driving energy savings in my school district. I wanted to work on developing solutions that had an impact on energy consumption, which is why I became an engineer. I was fortunate to be educated at one of the best mechanical engineering programs in the country, Georgia Tech. I met my two co-founders during my freshman year of school and we have been friends for almost 10 years now. I spent time in college doing research on carbon-nano tube based solar cells, conducting public policy research on energy efficiency legislation, founding an environmental organization on campus, and interning at GE Energy. However, I`ve always felt that you can create a greater avenue for change if you can make a positive economic impact for customers. After graduating, my two co-founders and I wanted to pursue our ideas to reduce energy consumption in the built environment. As a result, the three of us applied and were accepted to the Startup Chile incubator program in Santiago, Chile where we started our journey as Bractlet.
M: What was the "aha" moment when you first came up with the idea for Bractlet?
A: I wish there was a sexier story to our original idea, but it really came from brainstorming sessions in our college dorm room. We knew that there was little data and information coming from homes or buildings, so the ability to understand energy usage and turn that data into action was severely limited. That thesis has stayed constant with our company, but has morphed and become more robust over the years. The pathway to our current product offering was set by listening to our customers and not being afraid to pivot the business, while having major breakthroughs on the technical front to develop the necessary, scalable solutions for our customers.
M: How did you initially fund the [technology] site and how did you go about building it?
A: We initially funded the technology with the money received from the Start-up Chile incubator. After six months in Santiago, we came back to the US and were accepted into the SURGE accelerator in Houston. That covered food and rent so we could continue to work on our energy analytics platform. We found our initial Seed investors through the SURGE network, including ATX Seed Ventures (Austin, TX), iSelect Fund (St. Louis, MO), and Energy Foundry (Chicago, IL) and decided to move the team to Austin. We chose Austin because it`s a great place to live and we believed we could tap into the immense talent pool here and attract the people we`ll need to build the company as we grow. We developed our technology while working long nights, getting our hands dirty in the field, quickly iterating on our ideas, bringing a design mindset to development, and being fearless in integrating hardware and software solutions. We have multiple aspects to our technology, from: the software we have developed to quickly build energy simulation models that are 98% accurate; to a database of savings measures and optimization algorithms to quickly identify, evaluate, and optimize savings opportunities; to collecting vast amounts of data from a building via our own wireless IoT sensors and software that allows us to integrate with existing sensors and building automation systems; to a horizontally scalable cloud-based back-end solution to store, analyze, and process our data and simulations; to a web-based interface for our customers to have transparency into their building`s operations and performance. My founders and I have backgrounds in electronics, mechanical engineering, and software, which has allowed us to understand and envision the possibilities of combining these disparate technologies into a powerful solution. However, we wouldn`t have been able to execute and make our vision a reality without a phenomenal team of building scientists, data scientists, software engineers, and energy engineers.
M: What does the [technology] site do actually? And how is it unique in the marketplace?
A: Every building is unique in its structure, complex in its operations, and ever-changing in its utilization. These differences make it nearly impossible for commercial real estate asset managers to invest in their buildings with confidence. The status quo is analysis conducted by vendors who apply a one size fits all evaluation to buildings and want to sell as much hardware as possible, technology that cannot make connections between data streams that represent the unique dynamics of a building, and no reliable way to verify results of individual savings measures. Our technology allows us to understand each building`s complexity faster and with greater accuracy than any other company, allowing for building owners to maximize their portfolio`s profitability. We do this by developing building simulation models that are 98%+ accurate. Our own proprietary IoT submeters and building automation system integration software feeds data into our simulation models, where our AI then learns the building and calibrates the model. Our software then runs thousands of control sequences and equipment variations to not only calculate the ideal operating procedures for a building, but also identify and spec out opportunities for capital upgrades. The simulation models allow for our algorithms to test these different scenarios with the utmost accuracy, taking into account interactive effects of systems, environmental dynamics like humidity, temperature, solar radiation, and operating dynamics like occupancy, ultimately driving more savings and better decision making—empowering profitability.
M: Who are your clients?
A: Our current clients are building owners including public REITS, pension funds, real estate private equity funds, commercial real estate firms, healthcare systems and large state universities.
M: What`s been the biggest challenge you and your team have faced and how did you overcome it?
A: Our main challenge is the amount of noise in the space. Anyone who can put a data stream on a dashboard is selling themselves as "energy analytics" and claiming to provide "actionable insight," which is why there are so many of them out there. Imagine if you were trying to make a race car go faster for an entire race. "Analytics" could be just hooking some sensors up to your car to alert you to the fact that when you push down on the accelerator, your car speeds up. Whereas we build a complete dynamic simulation, with the inherent physics of every mechanical arm, the engine horsepower, road/tire friction, and air drag all being calculated. We are analyzing vast numbers of variations of parts to add or replace. Variations of how to drive the car. Providing a roadmap of how quickly to speed up or slow down. How sharp to take turns. All while understanding the long-term tradeoffs of each decision. For buildings, our simulation technology allows us to do the analytical heavy lifting and give owners an easy, clear roadmap of how to invest (replacements or retrofits) and optimize (how they are driving) their buildings.
Understanding our customers and the value we can deliver to them using our technology has been key to overcoming the challenge of noise. You can have great technology, but if you are not solving a real problem then adoption is difficult. Continuously speaking with and listening to our customers has been key to our current success and we will continue that trend because there is always more to learn to create value for our customers.
M: What has surprised you most about the world of commercial real estate and specifically tech?
A: We are excited for the massive potential of improving the built environment by enabling more people to make data driven decisions through the application of technology. It seems as if the industry has been relying too much on experience, which is great if you are surrounded by people with lots of it and you trust them. But just like in any other industry, "you don`t know what you don`t know." We want to give people looking for a competitive advantage in the marketplace a way to unlock the value in their buildings and streamline their operations by giving them full energy transparency.
M: What`s next for you guys?
A: We are expanding quickly into our customer`s building portfolios, about to start our next round of funding that will enable us to promote our company and solution, and releasing new features to make our customers` jobs easier. One new feature that we are excited about is called OpForecast, which analyzes thousands of operational data streams from a building, finds issues, prioritizes them based on impact, diagnoses exactly what is causing them, and sends an email to an engineer with directions on how to fix it. This tool is based on the unique characteristics of each building and allows asset managers to be confident that all of their buildings are being run effectively.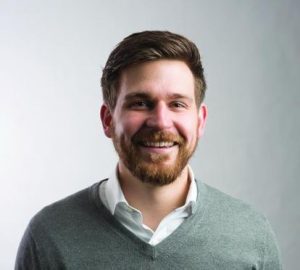 Alec co-founded Bractlet to increase the efficiency of the built environment and leads the execution of Bractlet`s vision and strategy as the CEO. Under Alec`s leadership, Bractlet has developed the world`s most advanced energy analytics platform, simplifying building operations and investment decisions for commercial building owners. Alec was recently listed on Forbes 30 under 30 in energy and graduated with highest honors from Georgia Tech with a Bachelor of Science in Mechanical Engineering.
Don`t forget to come meet me in New York on December 7th for CRE // Tech! Tickets are on sale now!