If I could only read one blog on content, social media and marketing it would be…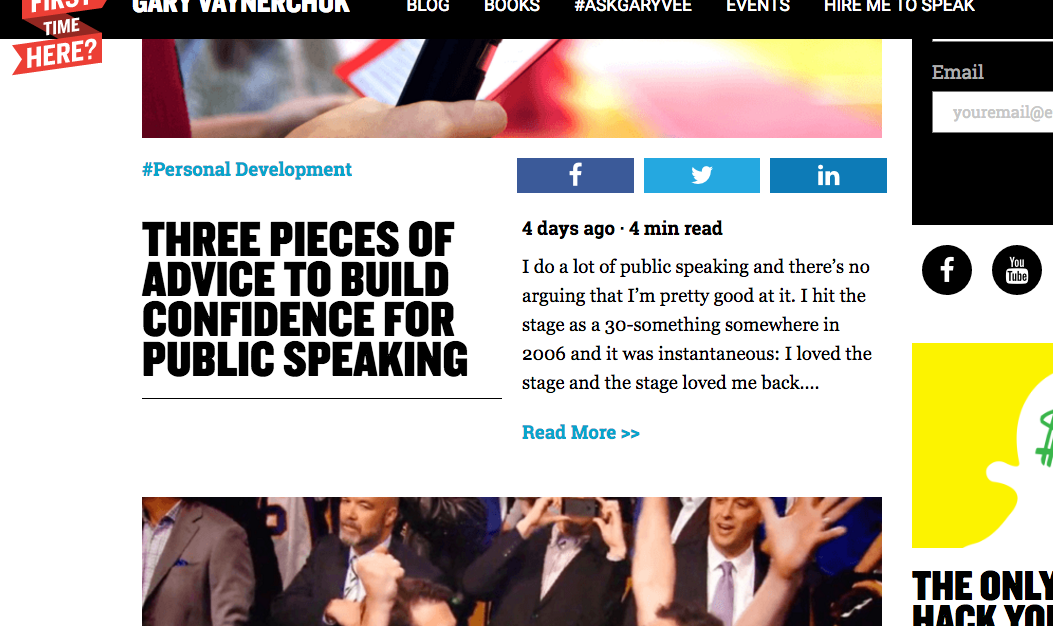 Amazing blog…great insights…incredible passion…practical tips…
I love this blog. Gary does so many things right with his blog….
1) It's usually short and has a very clear message
2) It's got real business world tips and suggestions
3) It's got examples
4) It's fun to read
5) It leaves you waiting for the next entry
Those are all of the goals I would think every blogger should want to emulate.
As someone who has started two businesses, I have always been weary of consultants and advisors who were never actually in the fox hole. It's hard for me to relate to textbook advice (maybe that's why I was such a terrible student and didn't finish college). I was always one who was inspired by those that were in the trenches and share their failures as much as their successes.
It's one of the reasons why I admire and respect Gary - because he actually has built businesses. He has grown businesses. He has been on both sides as an owner of a small business and now as an advisor to multinational businesses through his agency, VaynerMedia.
For anyone who wants to understand entrepreneurship, social media, marketing and content…this is the one blog I would suggest you read.