Juniper Square
Michael Beckerman
4/19/17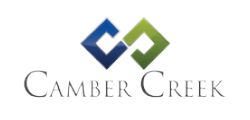 CONTACT
Alex Robinson, Co-Founder, Juniper Square
THE SCOOP
Had a great meeting with Alex Robinson on a recent trip to SF. Alex had a very successful exit in the CleanTech space before founding Juniper Square, a super cool new startup. Juniper Square is a modern, all-in-one investment management software system that enables more productive fundraising and state-of-the-art reporting tools for investors. Designed specifically for the real estate industry, Juniper Square is already helping nearly 50 clients manage more than 20,000 investment positions and $25B+ in capital. What really struck me was how Alex and his partners founded the site after their own experience as real estate owners and discovering that there were no "off the shelf" SAAS products to help them accurately report and communicate with their own investors. I guess a great example of "scratching your own itch" as they say in the startup world.
I also profiled Brandon Sedloff from Juniper Square in a recent blog post. I would keep my eyes on these guys, they seem to really be onto something big!
Get Featured
Get your content, news and products featured on CREtech.
Discover the commercial real estate industry's hottest startups, VC's and thought leaders.