Leverton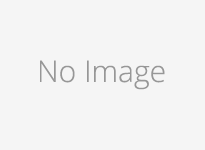 CONTACT
Abhinav Somani, Managing Director of North America, LEVERTON
THE SCOOP
One of the really cool things about my job is all of the new people and companies I get to meet in the CRE tech space. Literally everyday. And one particular company recently caught my eye.. Abhinav Somani, Managing Director of North America for LEVERTON. When I looked further into what Abhinav and his team were doing, i had to learn more and so I reached out directly to him. What I discovered was really, really fascinating. Developed in 2012, LEVERTON uses disruptive Deep Learning technology to build a smart data platform that began by solving the tedious task of extracting legally binding information from corporate documents in over 20 languages! The platform has evolved into a powerful system for managing data and documents for professionals around the world. Amazing stuff!!!
Abhinav (Abe) has a background in Investment Banking, Private Equity, Technology, and Real Estate Investing. When he had to manually abstract 50 leases for a personal real estate investment and thought there has to be a better way - and thus he joined LEVERTON and is now serving as their Managing Director of NA. To me, that's the kind of narrative that leads to success in the real estate tech sector…scratch your own itch, solve a problem you personally faced!
When characterizing the CRE tech industry overall, Abe said to me, "We are in a pivotal stage in the CRE tech journey. The technologies are now out there - AI, blockchain, ioT, etc. - companies need to choose where they are on their risk spectrum in adopting. The early adopters will face challenges initially for sure, but will ultimately have the best outcomes and be the best positioned."